Little-Used Law Leads To $250,000 Battle Between Doctor And Her Former Lawyers
Play
This article is more than 4 years old.
There's an unusual legal case that's been playing out in Boston-area courts for years, pitting a doctor against lawyers who once represented her. Big money is at stake, and the legal battle stems from a state law that's rarely put to use.
In 2009 the doctor, internal medicine physician Nataly Minkina, sued her former lawyers, the Boston firm formerly known as Rodgers, Powers & Schwartz, for malpractice. The firm had represented her in an employment-related case.
Four years later, Dr. Minkina lost the legal malpractice case, and the law firm succeeded in getting the court to make Minkina pay the legal fees the firm had incurred in defending against her claim.
In ordering Minkina to pay the other side's fees, the judge overrode what's known as the American Rule. That's a legal standard that says each side in a lawsuit pays its own fees.
But five years later the case drags on, as Dr. Minkina fights paying the hundreds of thousands of dollars the court says she owes. And now, she's threatened with jail time.
'This For Her Is Sport'
The case has become extremely bitter.
"[Minkina] lives in an alternative universe," says attorney Dana Casher, who represents the former Rodgers, Powers & Schwartz (which is now called Powers, Jodoin, Margolis & Mantell). "She believes she's the smartest person in any room, so far as I can tell. This for her is sport. She likes litigation."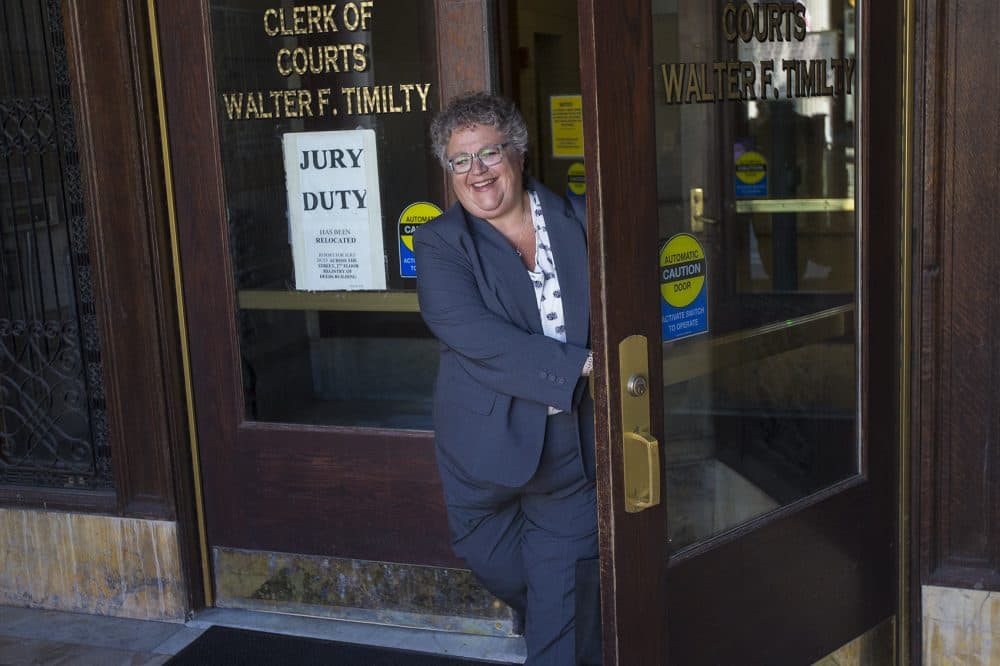 Minkina disputes that.
"It's not me who is a litigious person," the 59-year-old doctor says. "It's they who are vindictive attorneys who want to destroy me, just because I dared to sue them."
Minkina is a graying, bespectacled immigrant from the former Soviet Union. She became a U.S. citizen 20 years ago.
"I knew that when I was suing my former attorneys, I was taking a risk," Minkina says. "But in my wildest dreams, also, I could not imagine that I will be forced to pay their fees. Nobody said that I lied. Nobody told me, 'You misled your attorneys.' The case was lost on legal arguments. So it is a very dangerous precedent."
$175,000: Malpractice Case Deemed Frivolous
In 2005, Minkina hired Rodgers, Powers & Schwartz to represent her in a discrimination and retaliation lawsuit against the physicians group for which she worked. It was an affiliate of Beth Israel Deaconess Medical Center. She claimed she had been mistreated and then terminated after complaining about exhaust-like fumes in the medical offices.
The firm represented her for a year. It released her as a client after she expressed concern about the work of her primary lawyer, who had acknowledged an error.
Minkina's employment case later ended up in arbitration — not in court. She won her claim for retaliation and wrongful termination.
But she felt wronged by Rodgers, Powers & Schwartz. She says she tried to negotiate with the lawyers — with the help of a mediator — to have them return all of the money she had paid them. But the attempt at mediation failed, so she sued them.
One of Minkina's claims in the malpractice suit was that negligence on the attorneys' part cost her the opportunity to have her case go to trial. She believes a jury would have awarded her much higher compensation than the $266,000 the arbitrator did.
"I barely recovered my cost — my legal cost," Minkina explains. "But I did not receive any money for what my former employer made me go through." (The arbitration did not allow for the awarding of punitive damages.)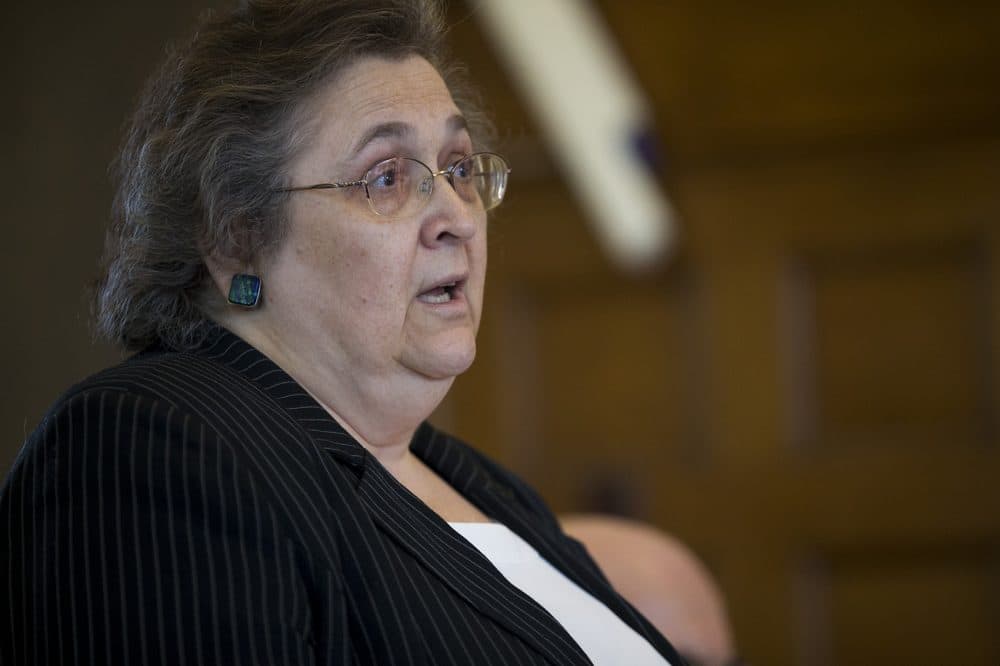 Minkina claimed Rodgers, Powers & Schwartz did not use the correct legal argument to try to keep her from being forced by her employer into arbitration. She believes her lawyers should have argued that her contract did not allow arbitration in a discrimination claim, thereby distinguishing it from existing case law at the time that did support arbitration in such cases.
"The arbitration clause in my contract applied only to employment dispute — not to violation of my civil rights, not to discrimination, not to retaliation, nothing like that," Minkina says. "And they never brought it up."
And it turns out, lawyers for another Beth Israel doctor, Carold Warfield — who had a gender discrimination case around the same time — kept their client out of arbitration with the argument Minkina says her lawyers should have used. A judge denied Beth Israel's effort to compel the Warfield case to an arbitrator, saying Warfield's arbitration clause only covered terms of her employment. The state Supreme Judicial Court upheld that ruling, thereby overturning previous case law. Beth Israel eventually settled with Warfield -- just before trial — for $7 million.
But a judge on Minkina's case said her argument didn't hold up. He dismissed her malpractice lawsuit in 2013. And then he issued an even more significant ruling: He ordered Minkina to pay the legal fees Rodgers, Powers & Schwartz had incurred defending itself in the suit — $175,000.
The court said Minkina had not been harmed by the law firm and that the attorneys' failure to predict the change in case law surrounding arbitration in discrimination cases couldn't serve as grounds for a legal malpractice claim.
Ordering one party in a lawsuit to pay the other side's attorney fees is allowed under Massachusetts law when a case is deemed wholly insubstantial and frivolous, which is what the judge found Minkina's claim to be. But it almost never happens.
"That statute's been on the books for decades, and there's only about 40 reported decisions in the history of Massachusetts case law that have even discussed this issue," says Springfield attorney Paul Nicolai. "Very rarely has an award been made. You have to prove that not only was the action not something that should've been heard by a jury or a judge ... but you have to have no reasonable basis in law or fact for bringing the action or bringing the motion."
"[T]here's only about 40 reported decisions in the history of Massachusetts case law that have even discussed this issue."

Springfield attorney Paul Nicolai
It's even more rare, Nicolai says, for the ruling to lead to such a protracted, expensive court battle as the Minkina case.
"There's a lot about the practice of medicine and law that drives ego," Nicolai reflects. "And when you combine that with the fact that they are lawyers and therefore they know other lawyers. ... You heighten the chances that something unusually stupid will happen, because there's big egos involved in it."
Richard Neumeier is the attorney who represented Minkina on appeal. He says the outcome of the case still bothers him.
"It's an astonishing case to me," Neumeier says. "How in the world has Nataly Minkina done anything wrong that warrants sanctions? ... She goes to a lawyer who's a competent lawyer, that lawyer hires a competent expert, and then suddenly [Minkina] is responsible for $175,000. It sounds very strange. It is very strange. The judicial process does not always work. ... And it has not worked in this case."
The expert to whom Neumeier is referring is an employment law professor who was set to testify that Minkina's former attorneys had been negligent.
Defending Herself: 'I Don't Want To Go To Jail'
Minkina no longer has a lawyer. She says she can't afford one. She's representing herself.
At a recent hearing in Norfolk County Superior Court in Dedham, the only person with her at the defense table was her husband.
"I don't want to go to jail. I will try to find the money," Minkina told Judge Diane Freniere.
For two years, the court has been garnishing Minkina's wages from her current job -- $2,250 every month. The attorneys have a lien on the Chestnut Hill home she owns with her husband.
As she's filed continuous motions and appeals, the court has been charging interest and imposing new sanctions. It's also made Minkina pay more than $40,000 in legal fees attorney Casher has charged to represent Rodgers, Powers & Schwartz. That's on top of the judgment itself, which now sits at about $250,000.
Judges have found Minkina in contempt multiple times. She was jailed for a night in December until her brother put up money toward the court bill. She's now under order come up with $78,000 for the court to put in escrow.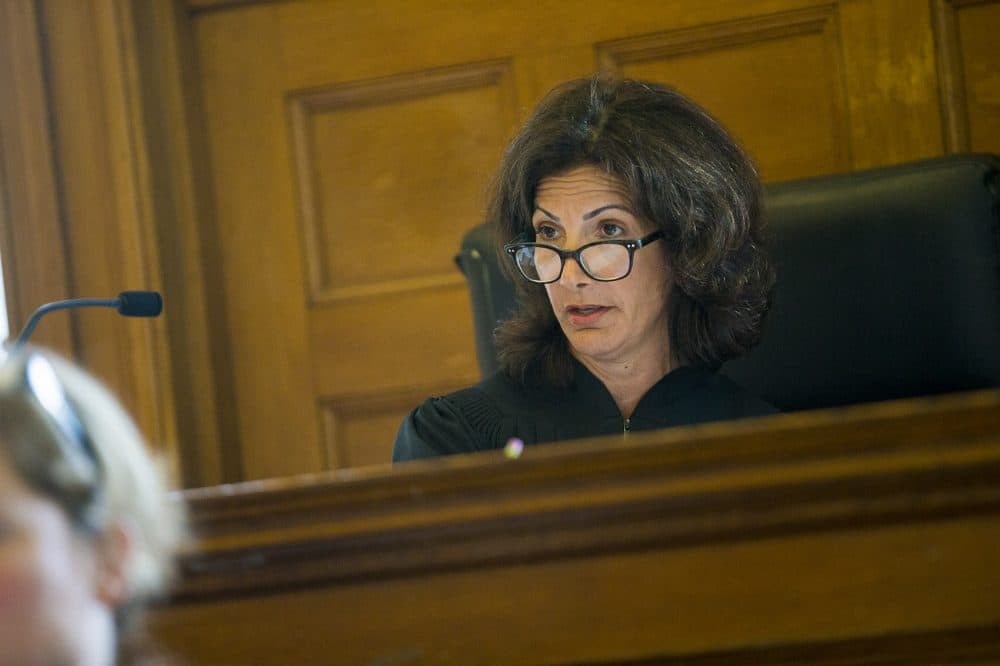 At a July 10 hearing, Judge Freniere — the latest of several judges to sit on the case — told Minkina she had two weeks to get the money.
"If you have not filed an application to refinance your property with a legitimate bank, bring your toothbrush that day because I'm going to send you to jail," Freniere said.
"I understand, your honor," Minkina responded.
"There is no more appeals," Freniere added. "I don't want you to file anything else. I don't need any more paper. You don't have any more rights of appeal."
Before the next hearing on July 24, Minkina and her husband did apply to have their mortgage refinanced. On that day, the judge gave them five more weeks — until a hearing on Aug. 28 — to have the $78,000 in hand. So far Minkina's husband has received word that the refinancing has been approved, but the closing date hasn't been set.
Minkina says she's depleted her savings and much of her retirement account to pay her former lawyers from the different cases and the current court bill. She's charged thousands of dollars on credit cards, leading to significant debt.
A Case That's 'Mushroomed Beyond Control'
According to one legal expert with an interesting connection to the case, it never should have come to this.
"It feels to me like the whole thing has mushroomed beyond control," says Judge Isaac Borenstein. He is the judge who issued the Superior Court ruling in the case of that other Beth Israel doctor, Carol Warfield, allowing her to keep her case in court instead of arbitration.
Borenstein says though he wouldn't want to criticize his former colleagues, someone on the bench needs to use a "forceful guiding hand" to bring the parties in the Minkina case together to craft a solution.
"It's time to just sit down and rework the debt, come up with a reasonable amount for the attorneys, but not one that will destroy [Minkina] for the rest of her life," the retired judge says. "What is jail going to accomplish? We long ago got out of the business of debt collection through jail."
But attorney Casher says this comes down to principle. She shows no sign of bending on what Minkina has to pay.
"I'm a lawyer. We've been practicing for a long time. We're devoted to this system that is supposed to work," Casher says. "And [Minkina] thumbs her nose at it at every angle. That's intolerable. ... This is our professional theater. And she comes in and casts aspersions and challenges our ethics ... because she doesn't think she should have to do what she's been ordered to do."
Attorneys from the firm formerly called Rodgers, Powers & Schwartz would not comment on the case, beyond saying the court rulings against Minkina speak for themselves.
As for Minkina, asked if any part of her wishes she paid the money when the judge originally ordered her to pay it, so the case wouldn't have dragged on and her sanctions and debts wouldn't have grown, she answers, "Yes and no. ... It probably would have been easier for me to pay the award of attorney fees and forget about it. But the problem is that I did not have money to pay that award."
Minkina says she still believes the laws of her adopted homeland will ultimately protect her.
Court experts, including her former appeals attorney, say she's reached the end of her legal road.
Note: Dr. Minkina is currently the plaintiff in another lawsuit — this one against an insurance company that settled a medical malpractice case against her and several other medical practitioners. Minkina says she had extremely limited contact with the patient in the case — another doctor's patient whom she saw only once — and she disagrees with the insurance company having settled the claim against her. If Minkina prevails in that case, she says the money she is awarded will go toward the judgment in the Rodgers, Powers & Schwartz case.
This segment aired on August 27, 2018.