UMass Boston Students Move Into Dorms — First Time In School's 54-Year History
This article is more than 4 years old.
For the first time in UMass Boston's 54-year history, students moved into their dorms for the fall semester.
The university's first student dormitory, located at 240 Morrissey Blvd., officially opened Tuesday, and students moved in this weekend. The tower will house a little more than 1,000 of its 12,000-plus undergraduate students.
Before this week, the school was the only UMass campus where all students were commuters.
"This is a new UMass Boston," said sophomore Eriq Gassé, a resident assistant, who believes the new residence hall represents a new chapter for the school. "We are not the same as we were before."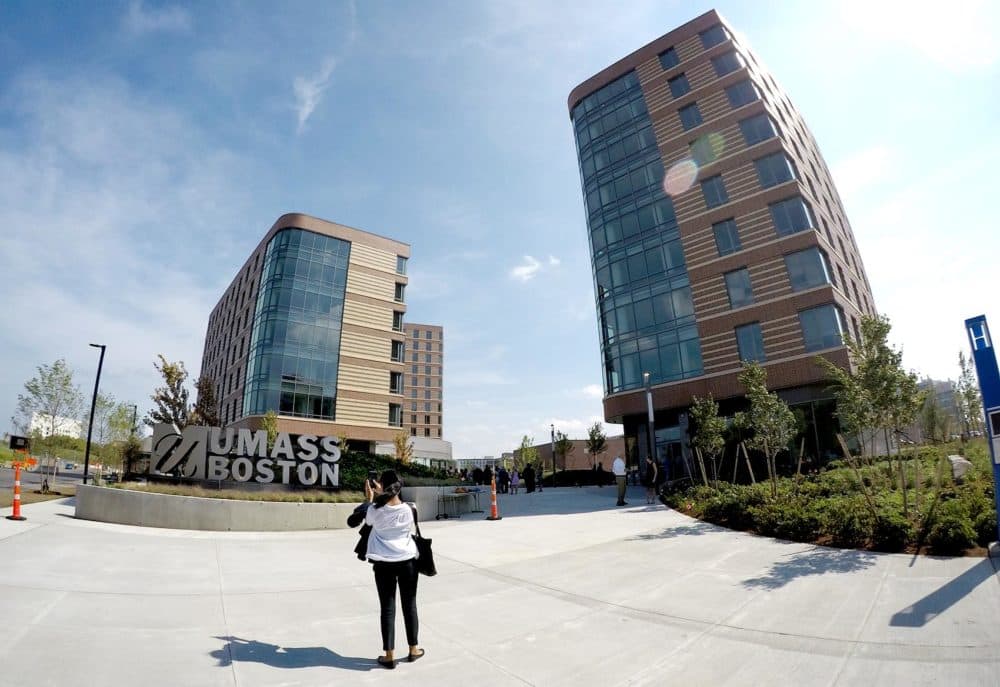 He added: "We have the same ideals, and we have the same mission — to cater to the local people of Boston and suburban Boston — but you know, it's really just a new start for us."
Prices for housing range, depending on the unit, from $8,703 to $12,213 for an academic year. With a mandatory meal plan, room and board amounts to about $16,000. The bright, modern tower also hosts community kitchens and laundry facilities, as well as a dining common on its first floor.
However, adding a residential hall to a commuter school where affordability is a key factor in attendance has drawn pushback.
During the tower's ribbon-cutting ceremony last week, protesters said UMass is making it more difficult for students who commute by raising fees and cutting costs.