The Mass. High Court Again Reviews How The Legal System Treats Addiction
02:57
Play
This article is more than 2 years old.
The state's highest court on Thursday takes up another case on whether a judge can send someone to jail for addiction treatment.
The Supreme Judicial Court will hear arguments in the appeal of the two-year jail sentence given to Cayla Plasse. Although a judge first sentenced Plasse to one year of probation on charges of shoplifting, she violated the conditions of her probation seven times.
Prosecutors recommended a year and a half in jail, but Orange District Court Judge David Ross sentenced her to two years so she could complete a drug treatment program. The judge said the sentence was not so much to punish Plasse, but to make sure that she would get through a program alive.
Northwestern Assistant District Attorney Tom Townsend says the sentence was compassionate.
"Everyone involved here was trying to help — the commonwealth, the defense and the judge," he said. "Everyone recognized she needed treatment. At the proceeding I believe everyone was on board for that."
But attorney Lisa Newman-Polk, who is also a former state prison social worker, has filed a brief in this case, saying that while the judge may have been trying to help, correctional settings are neither equipped nor designed to provide treatment.
"We created jails and prisons for the purpose of deterrence," she said. "It's meant to be a shaming environment so people will not want to go back to that environment. It's also toxic and really violent and aggressive."
Plasse's attorney argues that federal rulings have determined that incarceration is not designed for rehabilitation. But Townsend says Massachusetts jails and prisons are different, and have implemented programming to help those behind bars.
"Massachusetts goes its own road on these sorts of issues, on many issues," he said. "We don't feel as a jurisdiction bound by the dictates of the Supreme Court. That's a curious argument for a defendant to be making — that incarceration is for punishment alone. I think Massachusetts is more progressive than that."
This is the second time this year that the SJC is reviewing a case involving how the courts treat addiction. Newman-Polk says courts are grappling with the opioid epidemic and the latest science on treatment and addiction.
"We have a disorder that is defined as a psychiatric and a medical disorder and the criminal justice system sort of buys into it, but they just can't seem to fully get there," she said.
Earlier this year, the state's highest court ruled that it is constitutional for judges to incarcerate someone on probation if that person does not remain drug-free.
This segment aired on September 6, 2018.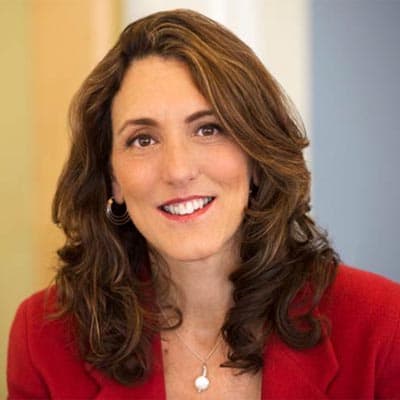 Deborah Becker Host/Reporter
Deborah Becker is a senior correspondent and host at WBUR. Her reporting focuses on mental health, criminal justice and education.