Jay Gonzalez Calls GOP's $60 Billion Spending Plan Claims Ridiculous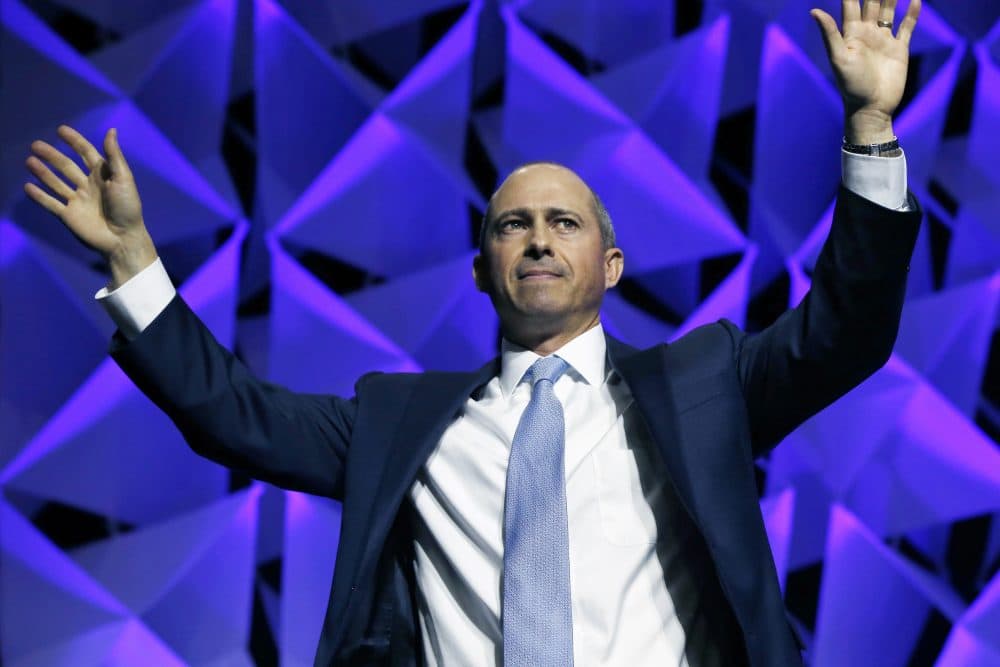 This article is more than 4 years old.
Democratic gubernatorial candidate Jay Gonzalez dismissed as "ridiculous" the claim by the Massachusetts Republican Party that he plans to boost spending by $60 billion if elected.
After Gonzalez won the Democratic primary Tuesday, the state GOP launched a media campaign to portray him as a big spender who won't say where he'd get the money for transportation and healthcare improvements.
Gonzalez told reporters at a 'unity' rally hosted by congressional candidate Ayanna Pressley and Sen. Elizabeth Warren in Cambridge on Sunday that the attack is disingenuous.
"There are areas where we need to invest more — I'm being honest about that — to say it's $60 billion is ridiculous," Gonzalez said. "But I am going to ask those who are wealthy in this state to pay a little bit more so that we can make a difference for regular people all across the state."
Republicans came up with the $60 billion dollar number by adding up the extreme ends of estimates for projects Gonzalez supports.