'Madeline's Madeline' Can Be A Metaphor For Many Things
"What you are experiencing is just a metaphor," a nurse informs us in the opening line of "Madeline's Madeline." Indeed, this fragmented, occasionally frustrating and ultimately ecstatic new film from director Josephine Decker can be taken as a metaphor for many things — at different points, it's about art as vampirism, performance as escape and coming of age by killing your idols. But mostly "Madeline's Madeline" is about an extravagantly talented and deeply disturbed teenage girl (newcomer Helena Howard) struggling to find her footing in a chaotic and overwhelming world for which she may not be properly equipped.
Decker keeps us locked into Madeline's point-of-view, which at first takes a bit of getting used to. The camera is as unmoored as the character, jerking hither and yon as we struggle to get our sea legs. There are no traditional establishing shots in the picture, which simply drops us into scenes sometimes halfway through and trusts the audience will suss things out eventually. The sound design is cluttered with loud clatters and hushed, rhythmic breathing exercises. We're inside Madeline's mind the whole time, and it's busy in there.
But before too long a narrative emerges. Our protagonist is the prize pupil in an avant-garde after-school theater troupe led by Evangeline (Molly Parker), a flaky, nonetheless nurturing bohemian who is probably only full of baloney half the time. Like most teenage girls, Madeline spends most of her time bickering with her mom Regina, an over-protective and embarrassing sort played by performance artist Miranda July with a squirm-inducing lack of vanity. We hear whispers of Madeline's troubles. There's mention of medications that are not working, and threats of "another six weeks in the psych ward." As the movie begins we see blurred visions of Madeline assaulting Regina with a clothes iron. Is this reality, fantasy or just another metaphor?
It is only at rehearsal where she (and we) can find release, escaping into dance and a land of make-believe where the otherwise oppressive camera work suddenly soars. There's real joy in these sequences, and Howard's protean talent astounds in the acting exercises, drawing disproportionate attention from Evangeline. Truth be told, the teacher is pregnant and has been slacking off a bit this semester. In Madeline she's found a prodigy who can supply enough material for an entire show. But where does inspiration cross the line into exploitation? Regina is rightfully a bit suspicious, yet the tug-of-war between these two maternal figures doesn't quite have the winner you'd expect.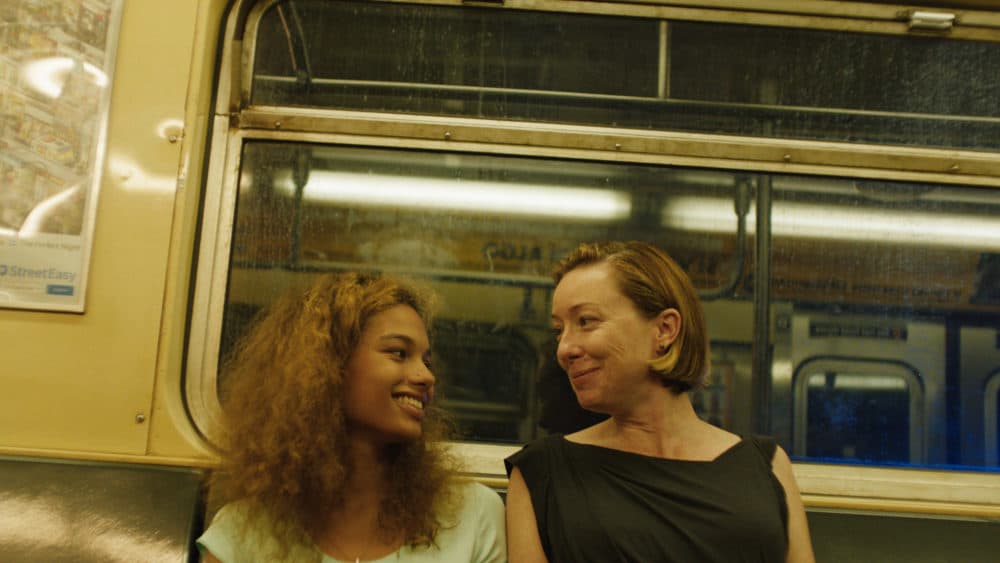 Decker's cryptic first two features, 2013's bruising "Butter on the Latch" and the following year's "Thou Wast Mild and Lovely," — in addition to exhibiting her knack for off-putting titles — dug into dark, unnerving correlations between violence and emerging sexual urges. They're difficult, fairly icky movies with a ferocity of vision that compensates for the sometimes distractingly low budgets. "Madeline's Madeline" is an audience-friendly crowd-pleaser by comparison, warmer and softer in a way feels more like an evolution than a commercial consideration. It's a more generous movie than she's made before, with wider variations in tone.
The film's final reel — as thrilling as anything I've seen all year — finds our heroine finally learning how to transform her private pain into public art, flexing her prodigious powers with a catharsis to rival Carrie White's at the prom (though with considerably less casualties). Madeline is at long last able to metaphorically shed her dueling mommies, as her bravura performance and the wild, impromptu production around it spill out onto the street and into a tantalizingly uncertain future.
---
"Madeline's Madeline" runs Friday, Sept. 14 through Thursday, Sept. 20 at the Brattle Theatre. Director Josephine Decker will be in attendance at the 7 p.m. show on Saturday, Sept. 15.