Lawrence Residents Spend Weekend In Uncertainty After Explosions
Play
This article is more than 4 years old.
Luz Ramos was at her daughter's school in Lawrence for a meeting Thursday when she got an alert on her phone. A series of fires had broken out across Lawrence, Andover and North Andover, and residents were told to evacuate.
Ramos feared the worst: terrorism, or arson.
"I don't think I'll be able to sleep for days," said Ramos, who stayed the next nights with her family at an emergency center set up at the city's Arlington Middle School.
Her home wasn't damaged by the fires, but Ramos said she still felt uneasy returning: "It's so many questions that we have in our brain right now. I hope this is really fixed, so that we can come back with our family, nice and safe."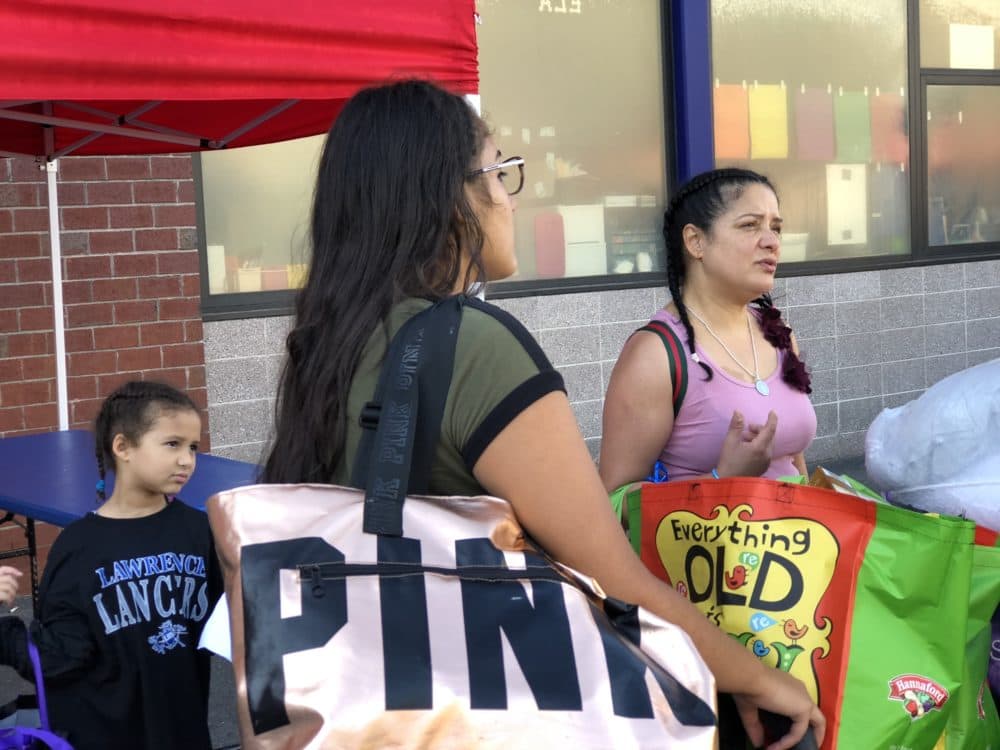 On Sunday morning, Ramos and her family were among dozens of people to finally leave the Arlington shelter, which had been home to as many as 200 residents of south Lawrence during the lockout.
Federal investigators said there is no evidence the explosions were intentional, and are still working to determine what caused the gas lines in the area to become overpressurized.
One young man was killed as a result of the Thursday's explosions and more than 20 people injured. Dozens of homes were destroyed. And hundreds of other residents of Lawrence, Andover and North Andover spent three nights in uncertainty, not knowing what they'd go home to.
On Sunday morning, many shelter guests left north Lawrence on city school buses, carrying Hannaford's grocery bags filled with food to replace what might have spoiled at home.
Among them were Richard and Mary Bregoli, a retired couple who expected to wait weeks between now and their next benefits check. But at the top of their minds, Mary said, was their ten-month-old cat, Sunshine.
"I can't wait until I have her back in my arms," Mary said.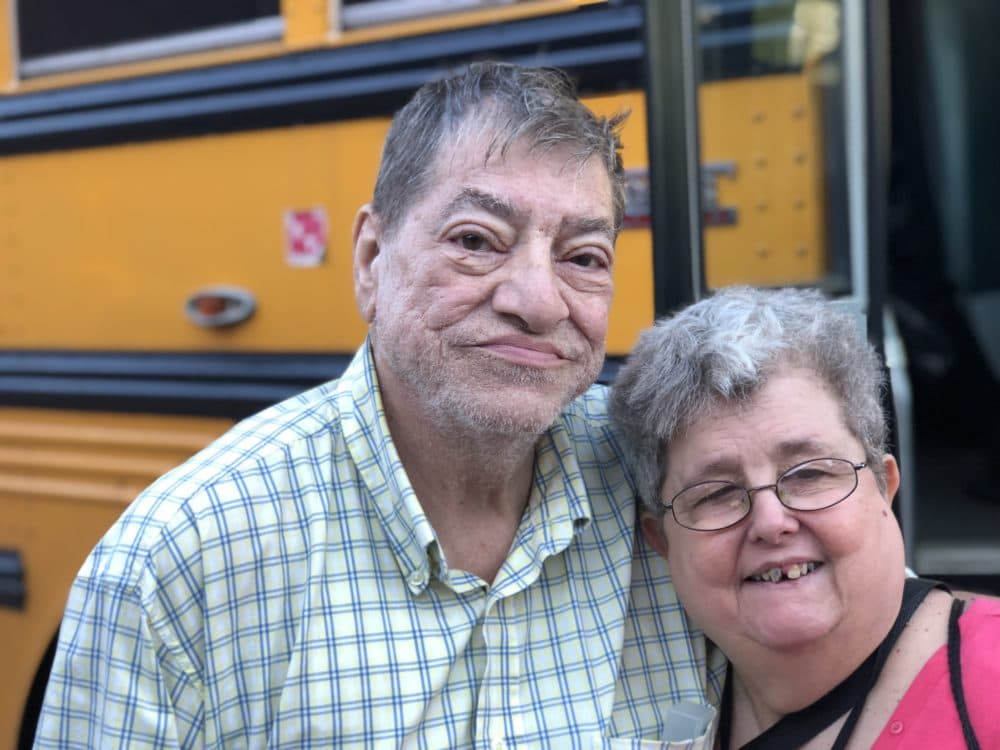 When the Bregolis returned home to their apartment in public housing on Andover St., they found it undamaged. Sunshine the cat was healthy, if hungry. But almost $200 worth of food had gone bad in their refrigerator and freezer, they said, after their neighborhood was without power for days.
Richard Bregoli said he'd go through the claims process, but that he and his wife planned to make do with dry goods and donations. "When a disaster like this happens, the citizens of Lawrence get together, and they do the best they can to help," he said proudly.
The generosity of businesses, non-profits like the American Red Cross and residents — both of Lawrence and surrounding communities — had moved Lawrence Mayor Dan Rivera to tears earlier Sunday morning.
"The fact we were able to raise $100,000 in two days is very heartwarming," Rivera said at a press conference Sunday. "Trust us, we will do right by that money and your support."
City Councilor Pavel Payano ran the shelter at Arlington Middle School: "The support that we've gotten from outside Lawrence, all the way from Maine to Rhode Island — I think that was important, that was vital" to being able to take care of residents during the emergency.
And as most residents get resettled at home, Payano said that city leaders are focusing on Columbia Gas, the company that runs Lawrence's gas lines.
This article was originally published on September 17, 2018.
This segment aired on September 17, 2018.