Lawsuit Against Columbia Gas Is Filed On Behalf of Gas Explosion Victims
Play
This article is more than 4 years old.
Several attorneys have filed a class action lawsuit against Columbia Gas on behalf of people displaced by last week's explosions in Lawrence, Andover and North Andover.
The attorneys say the company was negligent in not properly maintaining its century-old cast iron pipes.
They also blame government agencies for improper oversight.
Environmental attorney Robert F. Kennedy Jr. said his firm will conduct its own investigation into what caused the blasts.
"We know in this case that Columbia conducted an act of extreme negligence, which was they over-pressurized the pipe by 12 times," Kennedy said in a conference call Tuesday. "We don't know exactly what happened, but we know that some of the areas that were most badly affected were the areas where the pipeline is one of the oldest in the entire nation in the Columbia grid."
Kennedy added that in the past, his firm's investigators have revealed problems before federal investigators. He anticipates that will happen in this case as well.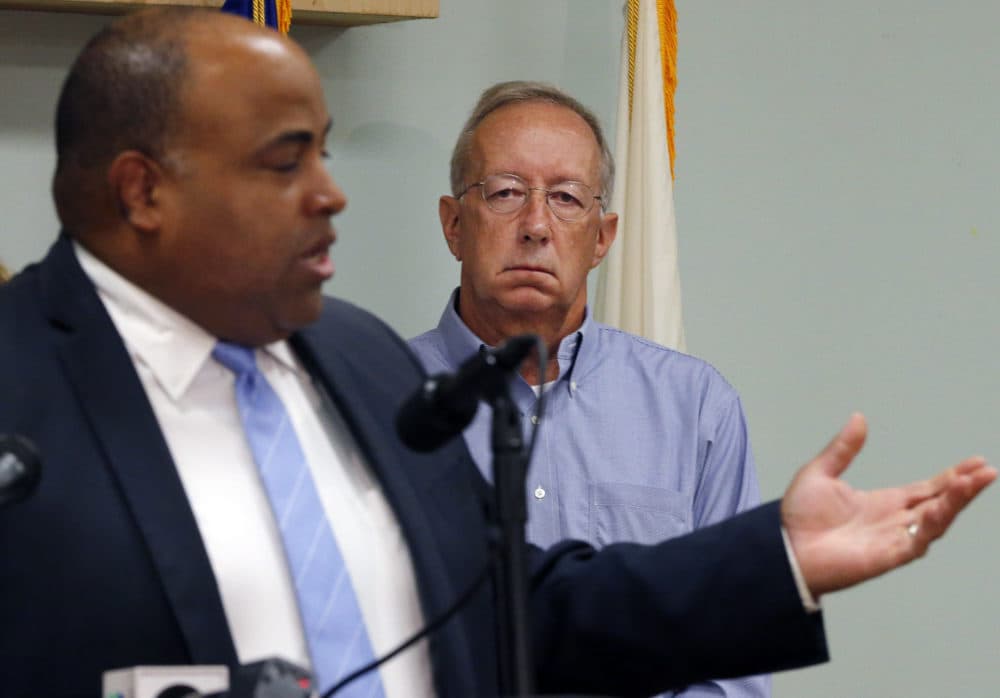 Lawrence Mayor Dan Rivera is against the lawsuit. He said he's asked the Massachusetts attorney general to tell law firms to back off.
"I think it's shameful that people are trying to get victims today who are hungry for information and they are preying on these people's desire for information," Rivera said in a press conference. "That needs to stop."
Another attorney working with Kennedy, Frank Petosa, said on the contrary, this lawsuit will give displaced residents more options.
"It's never premature to give people the ability to have access to justice and access to information to ensure that if they are asked to sign any form with a corporation that has caused, as this company has, mass damage and destruction, that they understand why it happened, and if they're going to be offered any compensation of any capacity, before they sign that they have an opportunity to understand fully their rights," Petosa said.
Columbia's president says he is not allowed to comment until the National Transportation Safety Board has concluded its investigation.
The NTSB's chairman has said that could take two years.
This segment aired on September 18, 2018.