'Lizzie' Brings Fall River's Notorious Murders To The Screen In A Surprisingly Tame Film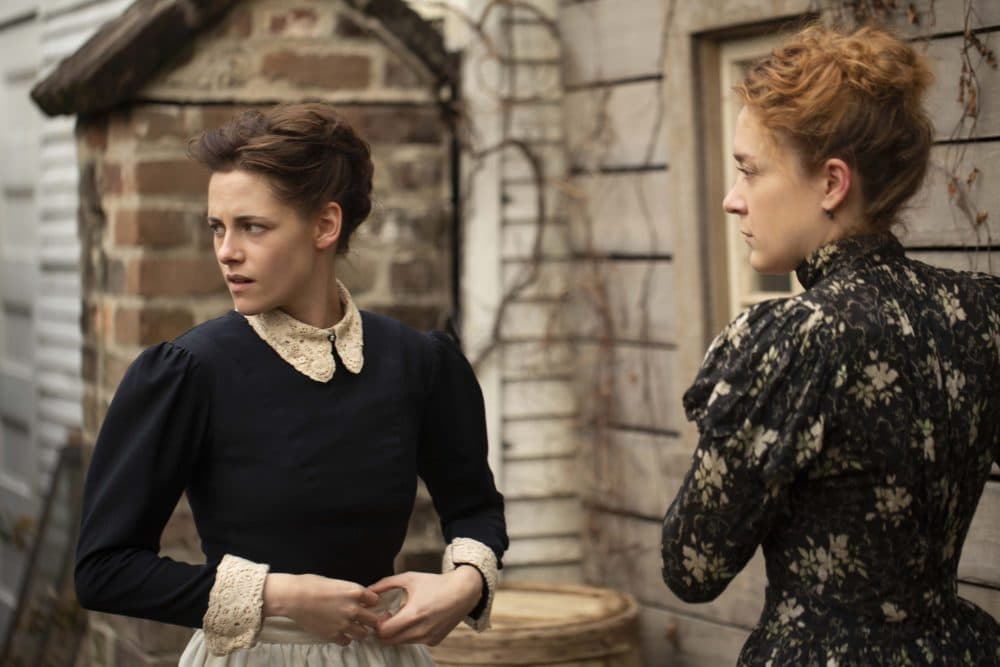 This article is more than 4 years old.
"Lizzie" has got to be the most bloodless movie ever made about an ax murderer. Directed by Craig William Macneill, this umpteenth exploration of Fall River's notorious hatchet job sucks all the salaciousness out of its sordid story, leaving a bone-dry husk of period prestige. Playing the surly spinster whose probable parricide brings about the trial of the (19th) century, producer Chlöe Sevigny tries leaning into the tale's modern #MeToo parallels, but the star's longtime pet project is surprisingly short on passion.
We begin with the events of Aug. 4, 1892 when Lizzie Borden "discovered" the bodies of her father and stepmother, both brutally murdered hours apart, while she was allegedly outside eating a pear. Bryce Kass' screenplay then cycles back a few months earlier so we can see this dysfunctional family in full flower, with wretched rich guy Andrew Borden (Jamey Sheridan) sniping his way through dismally unpleasant dinners with his new wife Abby (Fiona Shaw) and his unmarried, "old maid" daughters Lizzie and Emma (Kim Dickens).
The Bordens may be the wealthiest family in Fall River, but they live in relative austerity, keeping the house as dark as their moods. "Father doesn't believe in light," Lizzie explains to a neighbor. "He finds it extravagant." This is accidentally quite a fine description of Macneill's muted directorial aesthetic, which is smothered in hushed whispers and gloomy shadows. Nobody raises their voice or is ever caught cracking a smile. There's no variation from scene to scene. It's a one-note movie and that note is room tone.
Into all this glumness arrives Bridget Sullivan, the Bordens' new maid, played with malnourished circles under her eyes and a lovely Irish lilt by Kristen Stewart. The movie — like Evan Hunter's 1984 novel of the same name — posits the not unpopular theory that Lizzie and Bridget were lovers who conspired together to do away with the Andrew and Abby, for reasons including but not limited to the fact that Andrew let himself into Bridget's room and raped her every night.
The screenplay returns time and again to the everyday indignities of being a woman in 1892. Lizzie is forbidden to even so much as venture out on the town without an escort, confined to wander the halls of the Bordens' dim and miserable home with its creaky floorboards until we're sharing her crazed claustrophobia. It's suffocating to watch, with the time-jumping structure undercutting any sense of momentum, giving short shrift to that circus of a trial and keeping us cooped up in that damn house. Even the romance offers no relief.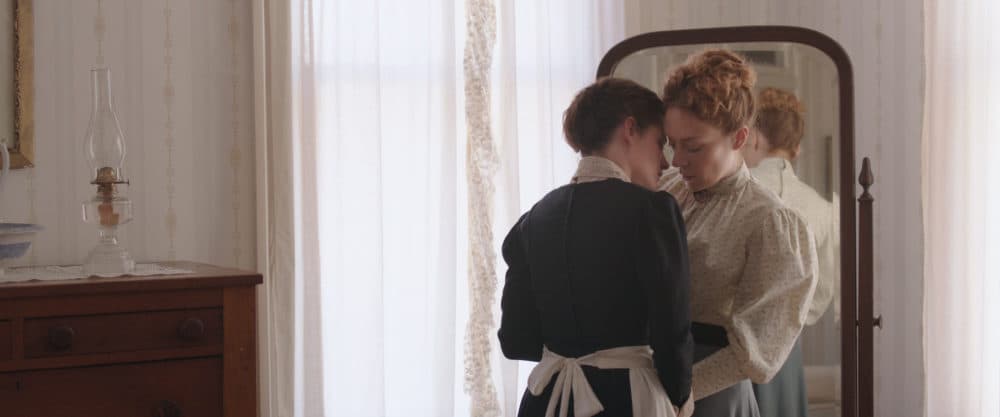 Obviously the prospect of a forbidden affair between Chlöe Sevigny and Kristen Stewart sounds like a match made in indie movie heaven, with the It Girl of the aughts hooking up with her generational heir apparent. (Roughly 90 percent of the film's promotional materials feature the two actresses in some sort of clinch.) But as with most things in "Lizzie" the relationship just sort of sputters out, their chemistry more sisterly than sexual while discreetly fumbling about upon bales of hay. It's a bodice-ripper in which the corsets are carefully unbuttoned.
This story is clearly aching to play out as 40 whacks against the patriarchy, and though Sevigny has been trying get this picture made for almost a decade it is perhaps timelier than ever given recent news. But something got all clenched in the telling. Not even the murders themselves provide any release from the atmosphere of relentless, oppressive tastefulness. And who the hell wants to watch a tasteful movie about Lizzie Borden?
In that spirit, as a postscript I feel duty-bound to put in a good word for Christina Ricci's preposterously entertaining performance in "Lizzie Borden Took An Ax," a Lifetime TV movie from 2014 that embraced this tale's tawdrier aspects to sicko comic effect and at last found Ricci a grown-up analogue to her immortal Wednesday Addams. Blockbuster ratings spawned "The Lizzie Borden Chronicles," a happily ahistorical spinoff series in which all sorts of grisly murders keep somehow happening around our heroine, to our disreputable delight. Both the TV movie and series are currently streaming on Netflix, and they're a hoot.