New England Conservatory Receives $2.5 Million Grant To Mentor Underrepresented Children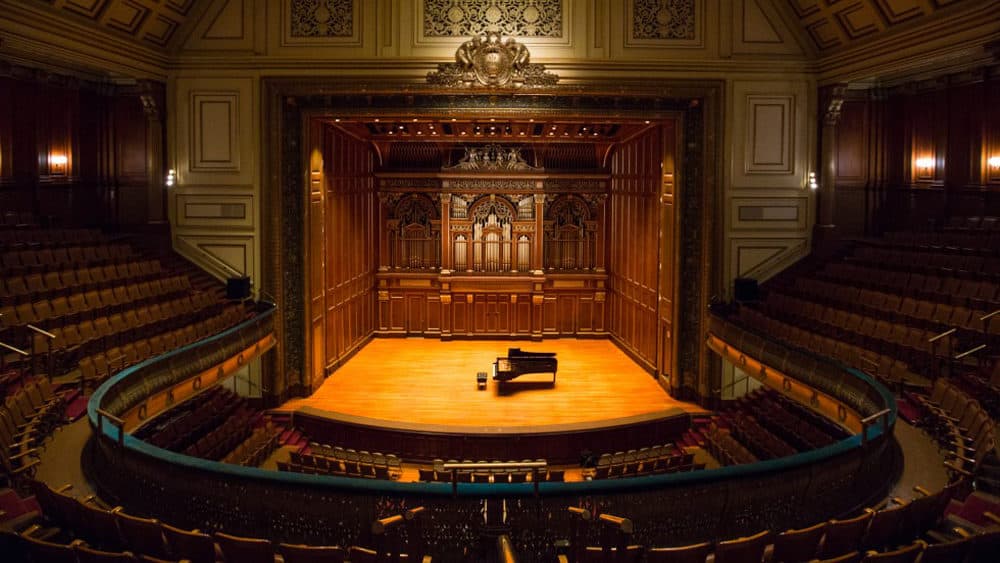 This article is more than 4 years old.
The New England Conservatory of Music has received $2.5 million to bring musical training to students from historically underrepresented areas in Boston in the fall of 2019. The institution, which is the oldest independent school of music in the U.S., recently received the grant from the Andrew W. Mellon Foundation to create sustainable pathways for Boston-area middle and high school students to access classical music education.
Between 60 and 75 students each year from under served communities will receive private lessons, long term mentoring, chamber music coaching, music theory classes and more, NEC announced this week.
NEC, in partnership with Boston Youth Symphony Orchestras, the Community Music Center of Boston, Project STEP, and the Boston Symphony Orchestra, initiated "BEAM" or the Boston Bridge to Equity and Achievement in Music, to mitigate gaps in inclusion and diversity in the musical field.
Studies show that non-white musicians only make up around 15 percent of orchestral musicians and while gender diversity has improved, women still make up a little less than half of all classical musicians. Steep costs and school budget cuts to arts programs are other deterrents that can keep certain populations from accessing musical education.
Part of BEAM's mission is to address these longstanding inequalities through education and training. Rebecca Bogers, the dean and director of the NEC Preparatory School, described BEAM's goal as helping "support students of diverse backgrounds in achieving the highest levels of musicianship."
The yearround program will guide students through some of the intricacies of music theory and provide coaching for students interested in chamber orchestra.
The first cohort of BEAM kicks off in fall of 2019. Over the next nine months, the BEAM partners will be busy with program planning, community engagement and recruitment. Students or parents interested in getting their child involved with BEAM can expect auditions before being admitted into the program, which has limited space available.
The Mellon Foundation's grant will support the nine-month planning period and three full years of programming.