Disaster Relief Fund For Merrimack Valley Residents Accepting Applications On Wednesday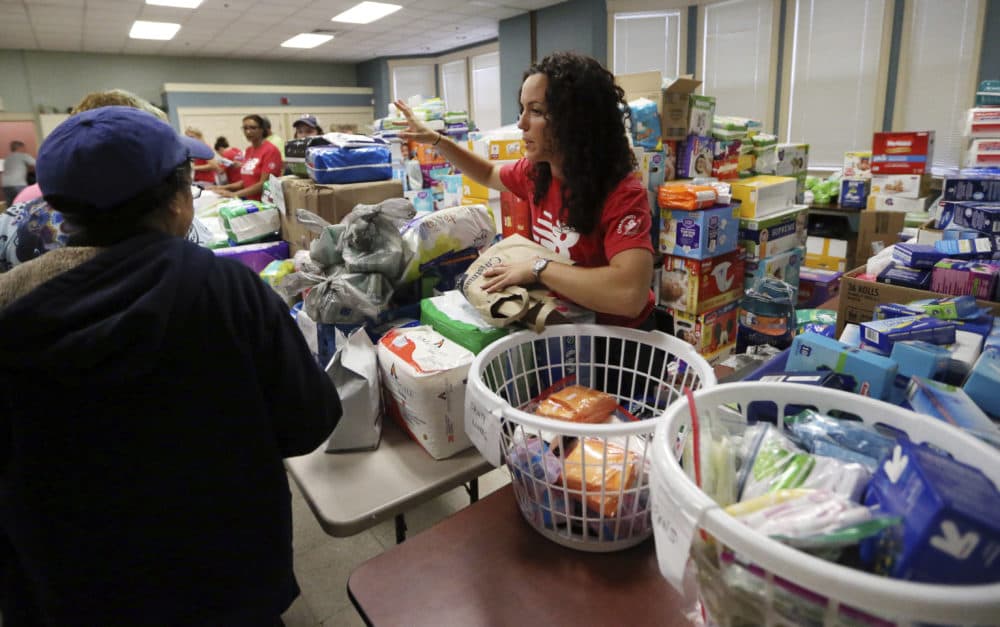 This article is more than 2 years old.
The Greater Lawrence Disaster Relief Fund will begin accepting applications on Wednesday for financial aid from Merrimack Valley residents affected by last month's gas explosions and fires, with about $10.85 million to be distributed from the fund.
The fund was launched to provide short-term assistance for things like shelter, food and health services as thousands of residents in Lawrence, Andover and North Andover who have been without gas since Sept. 13 cope with the circumstances until the planned Nov. 19 restoration of service.
Columbia Gas, the utility that provides the Greater Lawrence area with natural gas and is responsible for the gas lines that were the apparent cause of the gas emergency, made an initial $10 million donation to the fund and officials said another $850,000 was raised.
"The rollout of these dollars is a big step in recovery for our community," Lawrence Mayor Daniel Rivera said. "The release of these funds will put cash directly in hands of the neediest families affected by this disaster. These funds will help those affected directly and catastrophically start to rebuild their lives."
The Essex County Community Foundation, which is managing the fund, said all applicants will be offered additional support services, if necessary, during the application process. Case managers will be available to connect applicants with local nonprofits in the fields of housing, transportation, health care and food services.
Affected residents can apply for assistance from the fund online at www.GLDRF.org, by phone by dialing 2-1-1 or in person at one of three drop-in application centers. The centers are located at Old Town Hall, 20 Main St., Andover; Relief's In, 1 Market St., Lawrence; and First and Main Plaza, 115 Main St., North Andover.
ECCF officials said all applicants regardless of application method will be notified of their application status within three to five business days. For more information and for walk-in application center hours, visit www.eccf.org/GLDisasterReliefFund.