All Eyes On Susan Collins As Kavanaugh Vote Approaches
04:08
Play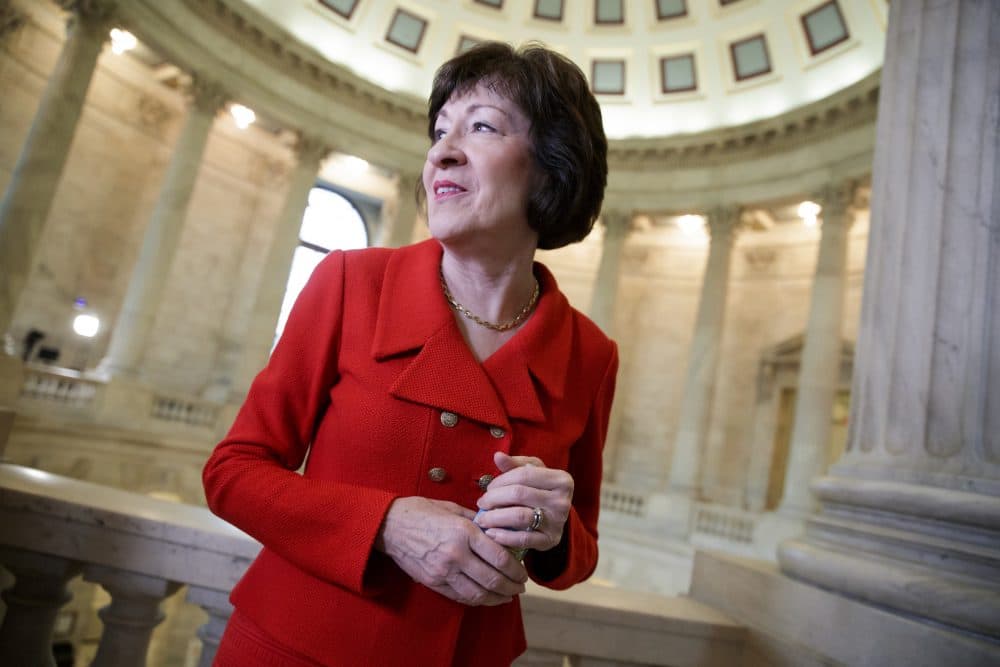 This article is more than 2 years old.
The confirmation battle of Judge Brett Kavanaugh enters its next phase Friday, with senators expected to begin voting on whether to close debate. The confirmation appears likely to come down to the decision of just a few senators, including Maine Sen. Susan Collins.
On Thursday, the Republican senator described this week's FBI investigation into sexual assault allegations against Kavanaugh as "thorough."
For a look at the extreme pressure and scrutiny Collins is facing, Steve Mistler, chief political correspondent for Maine Public Radio, joined Morning Edition.
This segment aired on October 5, 2018.