'It Was A Mistake': Baker Rebukes State Police For Asking Records Be Destroyed Amid Overtime Scandal
02:31
Play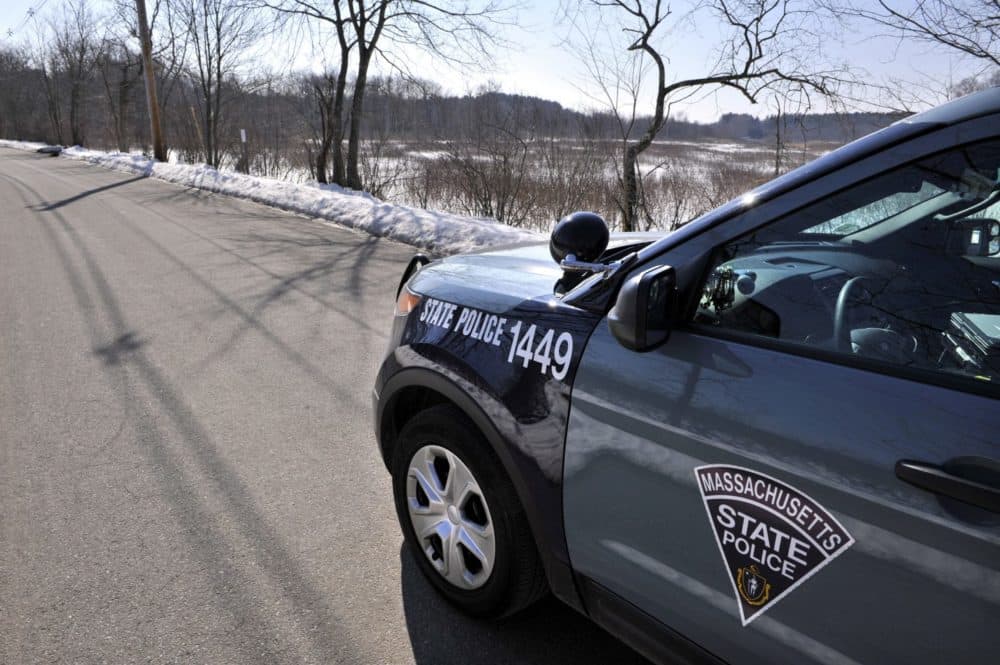 This article is more than 2 years old.
Gov. Charlie Baker rebuked the Massachusetts State Police after reports surfaced Wednesday the embattled agency this year tried to destroy more than 160 bankers boxes of documents.
Speaking to reporters Wednesday, the Republican governor said that "under normal circumstances" the request to destroy the records would have been "appropriate," but with the agency under scrutiny following revelations of overtime abuse, "they should not have done it."
"Look, I think what the state police did was a mistake, and I'm glad those records didn't get destroyed," Baker said.
Since late March, the agency — then-freshly embroiled in overtime and payroll scandals — thrice placed requests to the state Records Conservation Board to destroy the 167 boxes of records in batches. The records, some of which dated back as far as 1992, included time and attendance documents from 2010 to 2011, employee records and bank and cash records, among others.
The age of all the records made them legally eligible to be burned or shredded — but the board has put off ruling on the agency's requests amid its internal and outside audits. An independent accounting firm was hired less than a month ago to evaluate the agency's overtime protocols.
The records put up for destruction in 2018 were all older than six years — the maximum period the state mandates records must be kept by agencies. State police routinely ask to toss records that outlive that limit. Since 2010, state police have asked to destroy records 23 times.
Records obtained by WBUR show that in 2016, the agency asked to throw out time and attendance records, and payroll administration records for 2006 to 2009. In 2013, they requested to throw out payroll administrative records dating back to 1994, and time and attendance records dating back to 1996.
But the timing of this year's requests to destroy the records has raised many questions. The first request came just a day after a Boston Globe report revealed some state police payroll records had been hidden from the public. The other two came as the agency was conducting an internal investigation and audit of its payroll and overtime policies.
It didn't take the governor's 2018 Democratic challenger, Jay Gonzalez, long to try to tie Baker to the controversy.
Holding a news conference in front of the State House Wednesday morning, Gonzalez called the request to the destroy the records "a cover-up." He said the governor needs to take charge, and get to the bottom of who was trying to destroy these records while criminal investigations and audits were going on.
"This is a management failure of epic proportions," Gonzalez told reporters. "The governor has failed the people of Massachusetts who deserve a government of integrity that is acting to serve their interests."
Gonzalez reiterated his recent calls for Public Safety Secretary Dan Bennett and State Police Superintendent Col. Kerri Gilpin to be fired. He also called upon the state's inspector general to investigate, adding if an attempt to cover-up criminal activity at the state police is found, the attorney general or U.S. attorney should pursue criminal charges.
With reporting from WBUR's Ally Jarmanning and Simón Rios
This segment aired on October 10, 2018.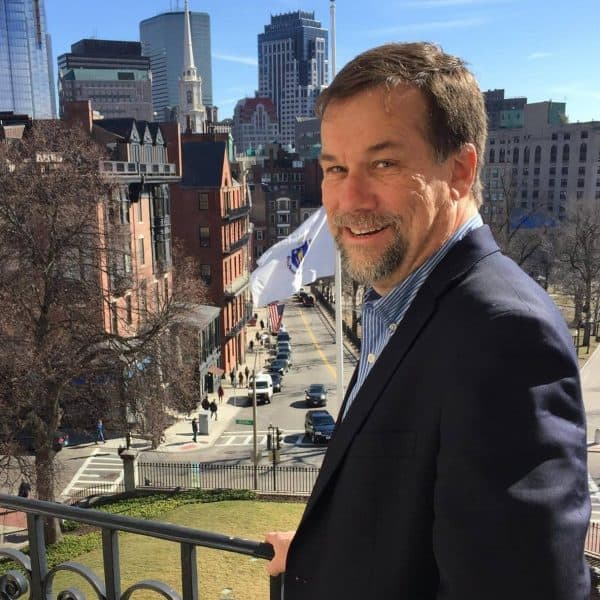 Steve Brown Senior Reporter/Anchor
Steve Brown is a veteran broadcast journalist who serves as WBUR's senior State House reporter.