Forecast: Showers And Humidity Today, But Autumn Is Coming
03:31
Play
This article is more than 2 years old.
The strongest hurricane to ever hit the panhandle of Florida and the strongest hurricane to ever hit this late in the season has now weakened and will continue to move north and east, passing off the mid-Atlantic coast late tonight. The storm will eventually move southeast of Nantucket before heading out into the open Atlantic.
Meteorologists often warn about the potential damage from these major hurricanes. In this particular storm I think we've seen the maximum damage that can occur in a Category 4 storm. As bad as this was, imagine if it had struck a major city along the east coast of Florida.
Today is a muggy and warm day with temperatures in the lower 70s. There's going to be an increasingly-moist air mass eventually yielding showers and even the potential for a couple of thunderstorms. When it does rain it will rain hard and there are flood watches up for mostly street and urban flooding.
Early Friday morning as Michael makes its closest pass to southern New England, a band of heavy showers will likely clip Nantucket and perhaps southeastern Massachusetts, yielding an additional 1 to 3 inches of rain.
I'm not concerned about any winds from Michael as it's just too far away. You will notice a gusty northwesterly wind on Friday as cooler and drier air works into the region but this has nothing to do with the hurricane.
Saturday will be cooler and raw. Temperatures will stay in the lower 50s and there will be a lot of clouds and even perhaps a couple of sprinkles.
It turns brighter for Sunday but already we'll watch another weather system headed for New England for Monday night and Tuesday. This will bring a cold rain to much of the region and perhaps even some snow in northern New England.
You can follow my updates here and on Twitter @growingwisdom.
---
Thursday: A chance of showers during the morning, then showers likely and possibly a thunderstorm. Highs in the lower 70s. Street flooding in any heavy rain will be temporary.
Thursday Night: Showers, maybe a thunderstorm and a few downpours. Lows 55-63.
Friday: Morning clouds, maybe a shower, but heavy showers over the islands and possibly southeastern Massachusetts. Clearing in the afternoon. Highs in the lower to mid-60s. Becoming breezy.
Saturday: Cool with clouds and a shower possible. Highs in the lower 50s.
Sunday: Cooler with sunshine and a few clouds. Highs in the 50s.
Monday: Sun and clouds, may shower. Highs around 60.
This segment aired on October 11, 2018.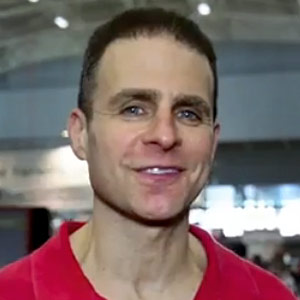 David Epstein Meteorologist
David Epstein is WBUR's meteorologist.