Wednesday Is The Deadline To Register If You Want To Vote In Mass. This Year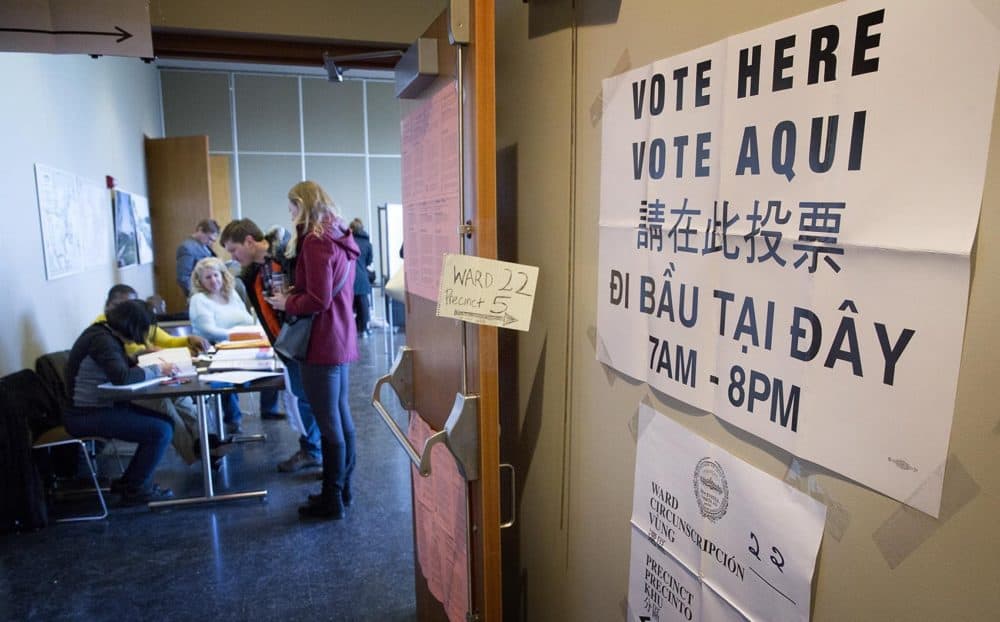 This article is more than 2 years old.
If you want to vote in Massachusetts on Election Day — Nov. 6 — and you're not registered to vote, the deadline to register is this Wednesday, Oct. 17.
That's also the deadline if you want to change your party enrollment or change your address ahead of the election.
You can register to vote or update your information online, if your signature is on file at the Registry of Motor Vehicles, or you can register by mail or in-person at a local election office. You can check your registration status here.
Early voting, which wasn't available for the September state primaries, is back for the general election. The early voting period runs from Oct. 22 through Nov. 2.
Each Massachusetts municipality has set times and locations for early voting, within that 11-day period. Find your city or town's specific schedule here. You can also fill out an early voting ballot and mail it to your local election officials.
Massachusetts first offered early voting in 2016, and about 22 percent of registered voters cast their ballots early.
The offices of governor and lieutenant governor, attorney general and secretary of state are among the contested statewide races on the ballot this year, along with U.S. Sen. Elizabeth Warren's seat. (Here are links for all of our governor and U.S. Senate coverage.)
There are also three statewide ballot questions, including contentious Question 1, on setting mandatory nurse-to-patient staffing ratios. (Here's our ballot question coverage so far.)
Back to registration: You may be thinking, wait, I thought Massachusetts established automatic voter registration. Well, it's been signed into law, but that system is not expected to be in place until 2020.
Advocates of automatic voter registration estimate it will eventually boost the state's voter rolls by hundreds of thousands of people.