Beverly Man Pleads Guilty To Sending Threatening Letters With White Powder To Trump's Sons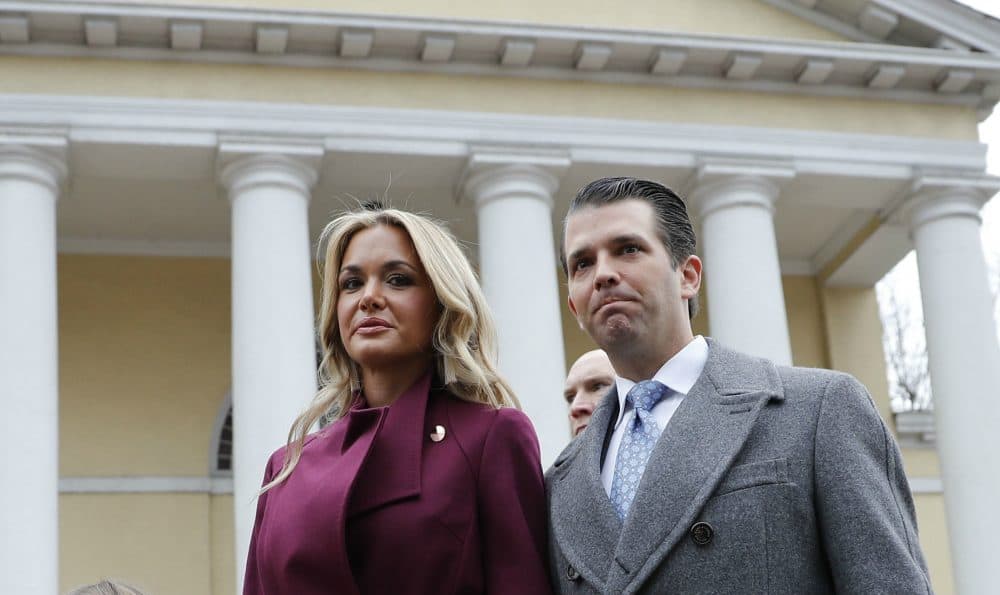 This article is more than 2 years old.
A Massachusetts man has pleaded guilty to sending threatening letters filled with white powder to President Donald Trump's sons, a Democratic senator and a Republican congressional candidate.
Daniel Frisiello pleaded guilty in federal court on Wednesday, seven months after he was arrested at his parents' Beverly home.
Among the letters he sent was one addressed to Donald Trump Jr. that was opened in February by his now-estranged wife, Vanessa. She called 911 and was briefly hospitalized after she started coughing and felt nauseous. The substance was nonhazardous.
Frisiello also sent a white powder letter to Eric Trump, U.S. Sen. Debbie Stabenow of Michigan and congressional candidate Antonio Sabato Jr.
Frisiello's lawyer declined to comment after the hearing, but told the judge that Frisiello is autistic and has an anxiety disorder.