Early Voting For The November Election Is Underway In Mass.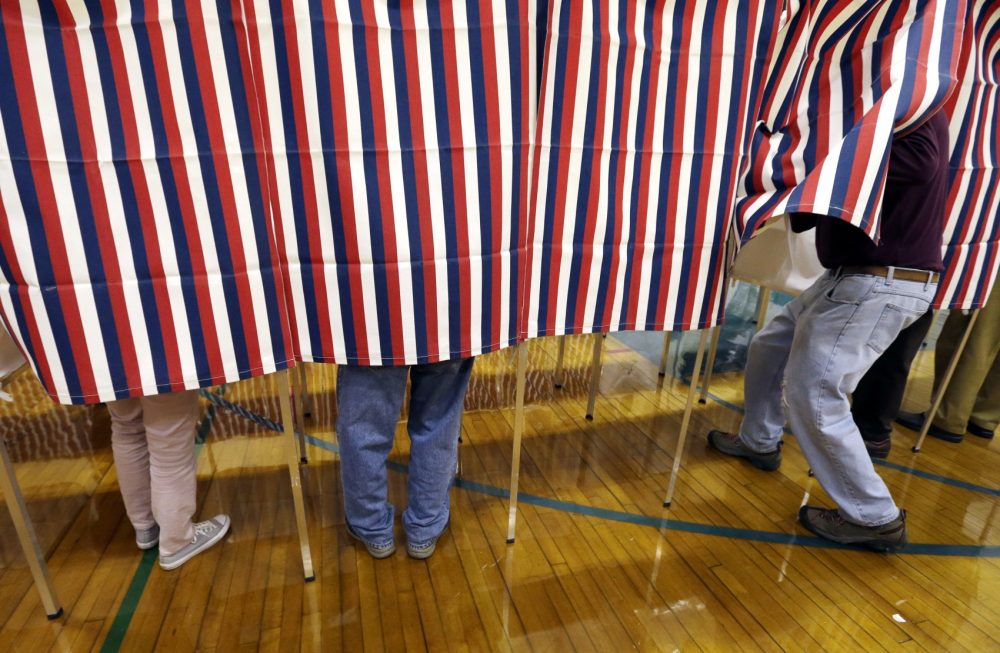 This article is more than 2 years old.
Election Day is next week, but you can still vote early in Massachusetts.
The state's early voting period runs from Monday, Oct. 22, to Friday, Nov. 2.
Unlike an absentee ballot, you don't need an excuse to vote early, and anyone who is registered to vote in Massachusetts can vote early.
Every city and town in the state has to open at least one location during regular business hours, and some places will have extra locations and extended hours.
Secretary of State William Galvin said his office has "sought and had the cooperation of many local officials to encourage them to have extended hours."
You can find your municipality's early voting schedule at MassEarlyVote.com.
You can also fill out an early voting ballot and mail it to your local election officials.
This is the second-ever early voting period in Massachusetts. The state first offered early voting in 2016, and about 22 percent of registered voters — 1 million people — cast their ballots early.
Early voting was not available for the September primaries.
And of course, if you aren't able to vote early, you can always cast your vote on Election Day, which this year is Tuesday, Nov. 6. You can find your Election Day polling place, and who's on your ballot, at wheredoivotema.com.
If you have any questions or concerns, call Galvin's Elections Division at 1-800-462-VOTE (8683).
This article was originally published on October 22, 2018.