With Focus On The Sox, Pats And Celtics, The Bruins Are Under The Radar
02:36
Play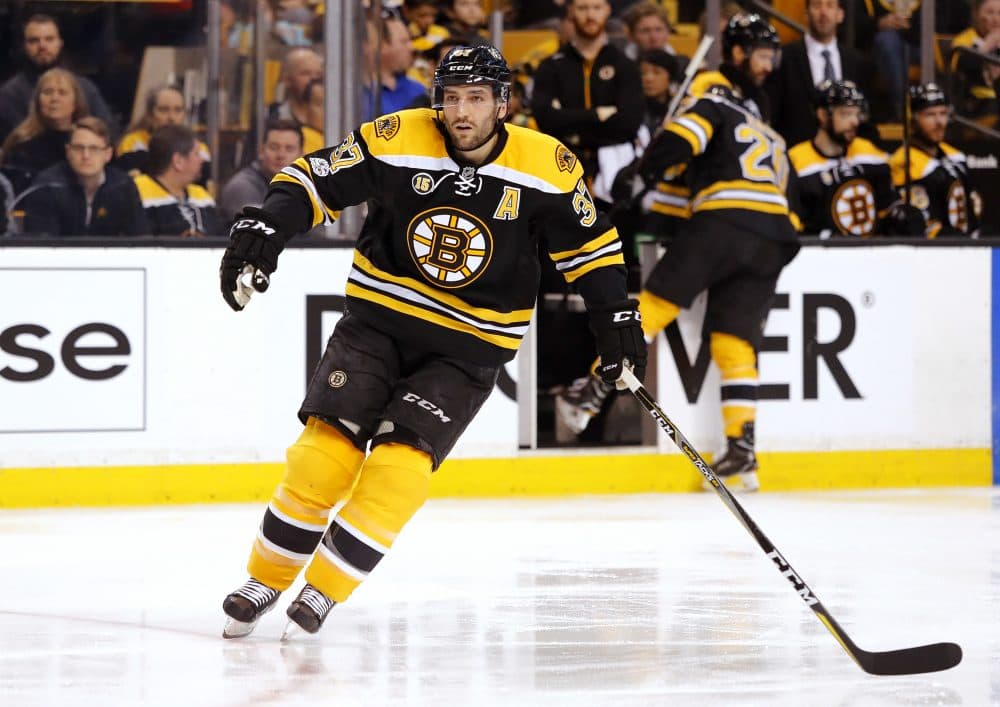 This article is more than 2 years old.
It's a great time to be a Boston sports fan. The Red Sox are in the World Series. The Patriots are at the top of their division. The Celtics are still a good bet to get to the NBA Finals, even if they haven't had the hot start fans were hoping for.
When you walk around the city there's plenty of chatter among even casual fans, but one team you likely won't hear mentioned is the Bruins. They've had a strong start to the season, but no one is talking about them.
Sports fan Fritz Perry from Newburyport offered this explanation as to why.
"I don't understand hockey at all," she said. "I can't follow it. I can never find the puck. It's terrible."
For other fans, it's just hard to follow four teams at once. And fans like winners. At least that's the case for Joe Oliveto from Woburn.
"I'm a hockey fan, but they've been bouncing up and down here and there," he said. "They couldn't hit the lottery if you gave them the winning numbers."
"I think it's funny when people talk about there being a 'big four sports' in the United States," said Garrett Quinn from Cambridge. "I really think there's a big three, and then I would put soccer and hockey in their own little thing.
"I definitely think the Bruins have the most dedicated, loyal core fan base of the major teams in this town, but I think it's also the smallest after the Revs."
James Conner is a hardcore fan from Andover. "I love the Bruins, you know, be it a good season or a bad season," he said.
On a night when the Red Sox are competing in the World Series and the Bruins are playing an early season game, Conner is at a sports bar near the Garden. You can guess which game he's watching.
"Baseball, my mind wanders," he said. "It's like a priest talking at church. It's so dull your mind just goes where it wants."
Other Bruins fans at the bar appreciate the Red Sox and the success they've had.
Joe Gravellese from Revere hopes to welcome back fair-weather fans closer to the NHL playoffs.
"It's early in the season. It's a long season," he said. "The Red Sox are in the World Series. When the playoffs come around, people start ramping up their attention on the Bruins."
If that's true, it'll be a long time before Bruins fans get some company. The hunt for the Stanley Cup doesn't start until April.
This segment aired on October 26, 2018.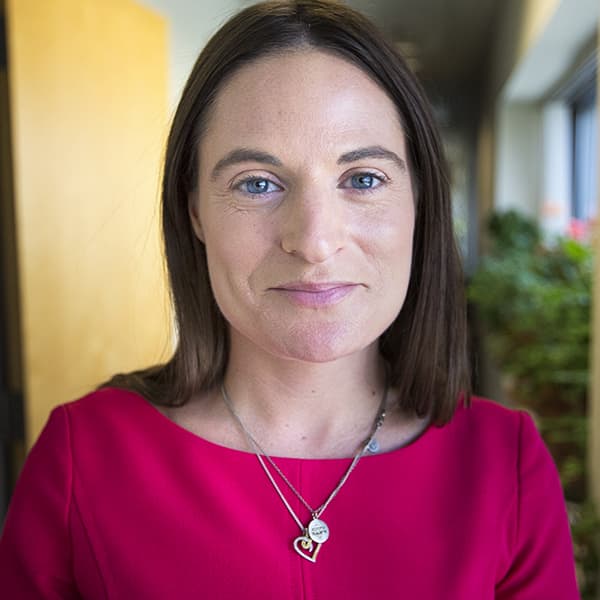 Sara-Rose Brenner Senior Newswriter, Morning Edition
Sara-Rose is senior news writer of WBUR's Morning Edition.