Forecast: Fall Nor'Easter Headed Our Way, But It's Not What You Think
Play
This article is more than 4 years old.
In weather, once you give a name to something, it seems like many people think it's more substantial. When I and other meteorologists said there is a nor'easter coming this weekend, it may have evoked visions of snow and wind. In reality, it's just a storm moving up the coastline, producing northwesterly winds and rain.
It's not a significant storm, but it is the first one of the season. It's worth a reminder that most of the time, these types of storms are just typical for the season.
Fall nor'easters tend to bring gusty winds and heavy rain, and they also take down a lot of the leaves. If you haven't checked out the foliage, today is probably a good time to do so. I suspect that many of the trees which are in full color will be stripped of a lot of their leaves by the time we get to Sunday morning.
The biggest impact from this particular storm will be to any outdoor activities you have planned for Saturday, because it will rain much of the day. At times, the rain will be quite heavy and there could be some brief street flooding. The rain will start at sunrise and taper off by around dusk. Give me an hour or two of wiggle room on both ends of that prediction.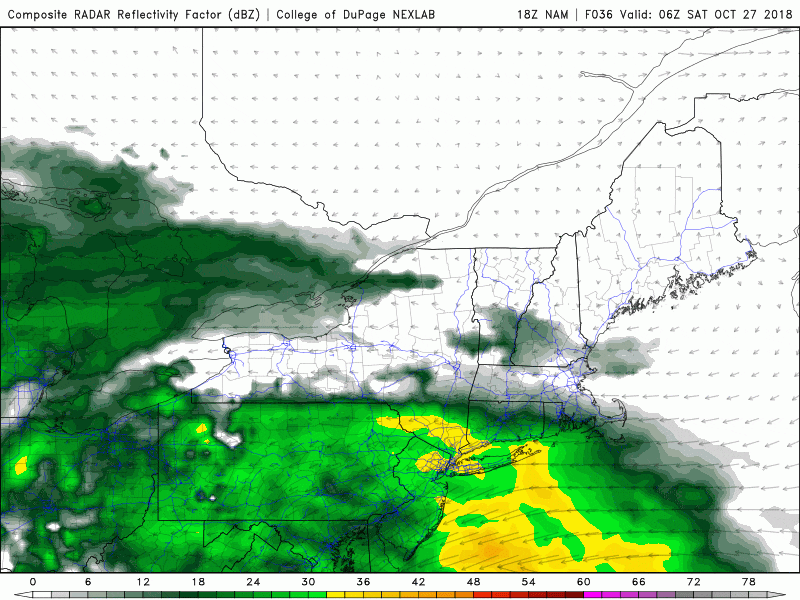 Winds will be gustiest along the coastline where there could be some scattered power outages from any tree damage. Many of the trees are still fully covered in leaves and this makes it easier for branches and even whole trees to come down once winds get to more than 40 miles an hour — which is most likely right along the coastline.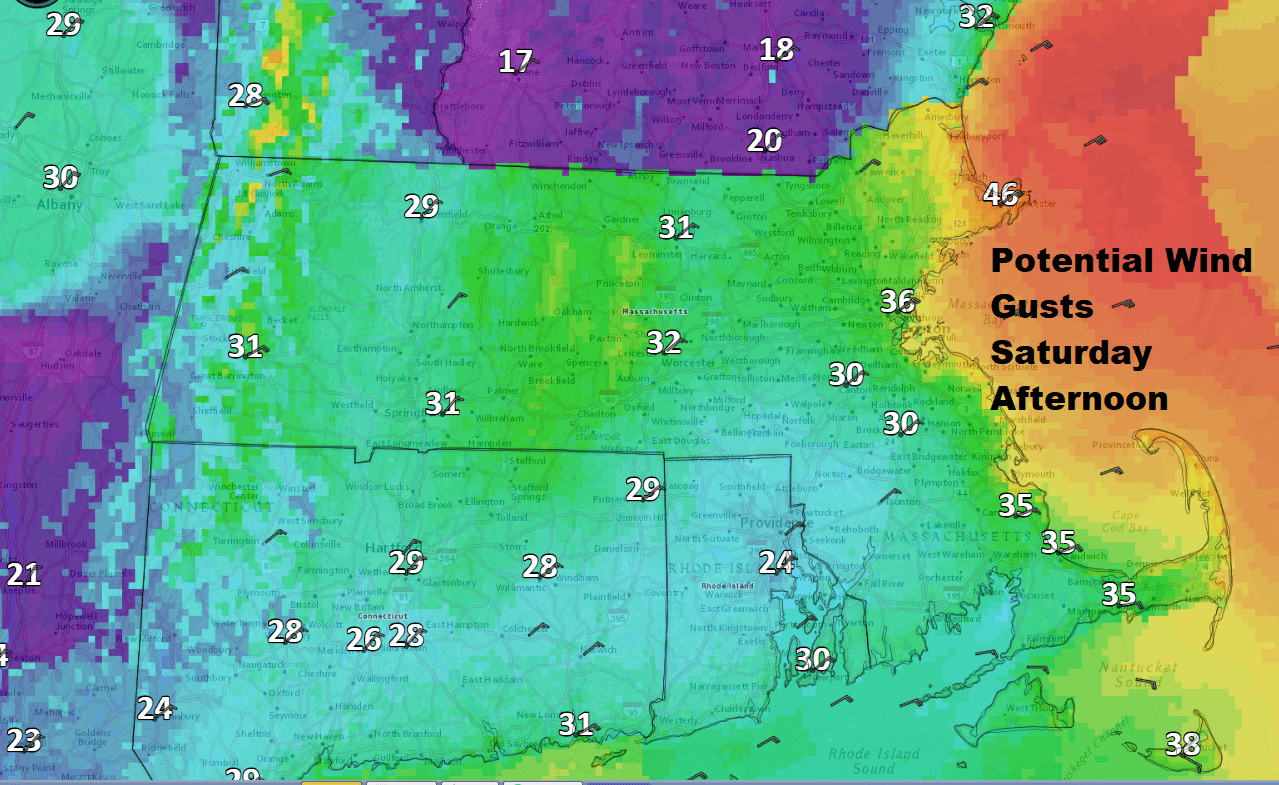 This storm will provide some snow up north, where several inches could fall, with the most in the higher elevations.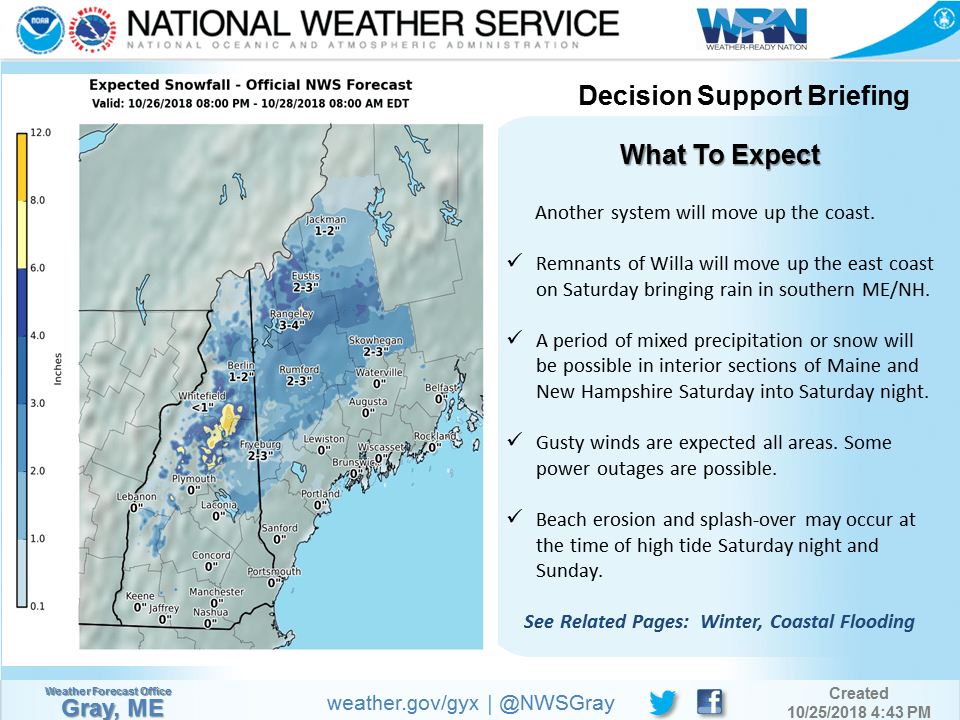 There could also be some minor coastal flooding at the time of high tide on Saturday, which occurs at around 1:30 in the afternoon. Some of those typical roads which end up having splash-overs or even closures are most susceptible.
Temperatures will be near 50 degrees today and tomorrow, but on Sunday after the storm leaves, it will actually be a little bit milder, with readings well into the 50s to near 60 over the south coast. Sunday is definitely the better of the two weekend days. More showers are in the forecast for Monday, but not anything significant.
You can follow my updates here and on Twitter @growingwisdom.
---
Friday: Mainly sunny this morning, clouds move in this afternoon. A high approaching 50.
Friday Night: Clouding up, rain arrives around dawn. Lows 37-44.
Saturday: A storm brings rain and some wind with chilly temperatures in the 40s to around 50.
Sunday: Clouds, a few showers, not as chilly. Highs in the 50s.
Monday: Still unsettled with a couple of showers. Highs 50-55.
Tuesday: Sunshine and clouds. Low to mid-50s.
This segment aired on October 26, 2018.