Red Sox Victory Parade Will Be Held On Wednesday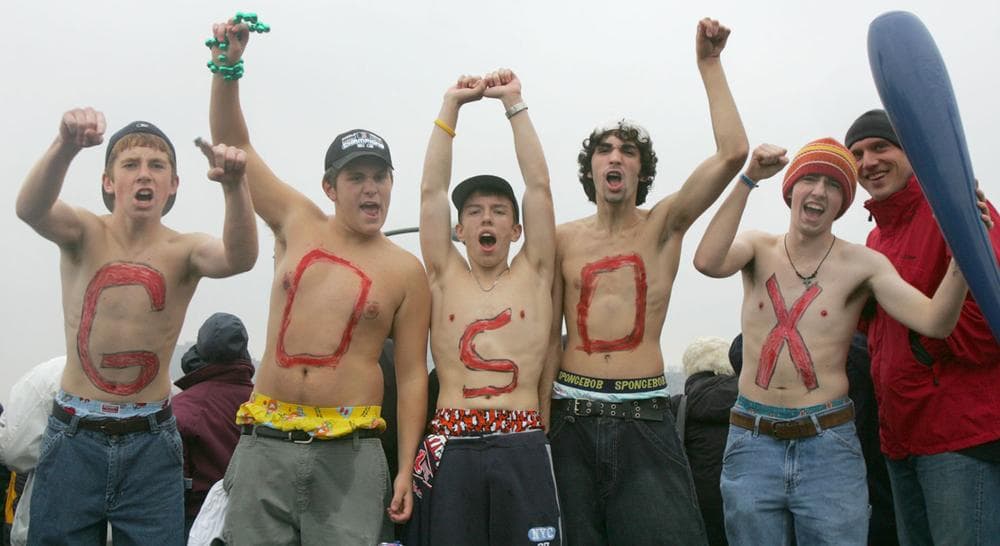 This article is more than 2 years old.
If you're clamoring to celebrate the Red Sox's World Series victory with thousands of your fellow Bostonians, you're in luck. The city announced a victory duck boat parade will start at 11 a.m. on Wednesday, Oct. 31.
The parade will start on Lansdowne Street, take a right on Ipswich Street, a left onto Boylston Street to Tremont Street (going the wrong way) and then wrap up by heading to Cambridge Street and finally New Sudbury Street.
At a press conference announcing the parade, Boston Mayor Marty Walsh said unlike in past years, there will be no rally at City Hall Plaza.
He asked revelers to stay safe and and reminded them that drinking and weapons are not allowed, including replica firearms. Halloween costumes are OK to wear.
"We are a city of champions," he said. "Let's celebrate like champions."
One man, a 22-year-old from Connecticut, was arrested early Monday for shattering a light fixture in downtown Boston, following the World Series win.
WBUR's David Epstein says Wednesday's weather will be mostly sunny, with highs approaching 60.
For more information and specific restrictions regarding parking and street closures, the city has set up a dedicated site: www.boston.gov/redsoxparade
This article was originally published on October 29, 2018.