Edwards, Pappas Clash On Gun Control In Televised Debate In New Hampshire's 1st District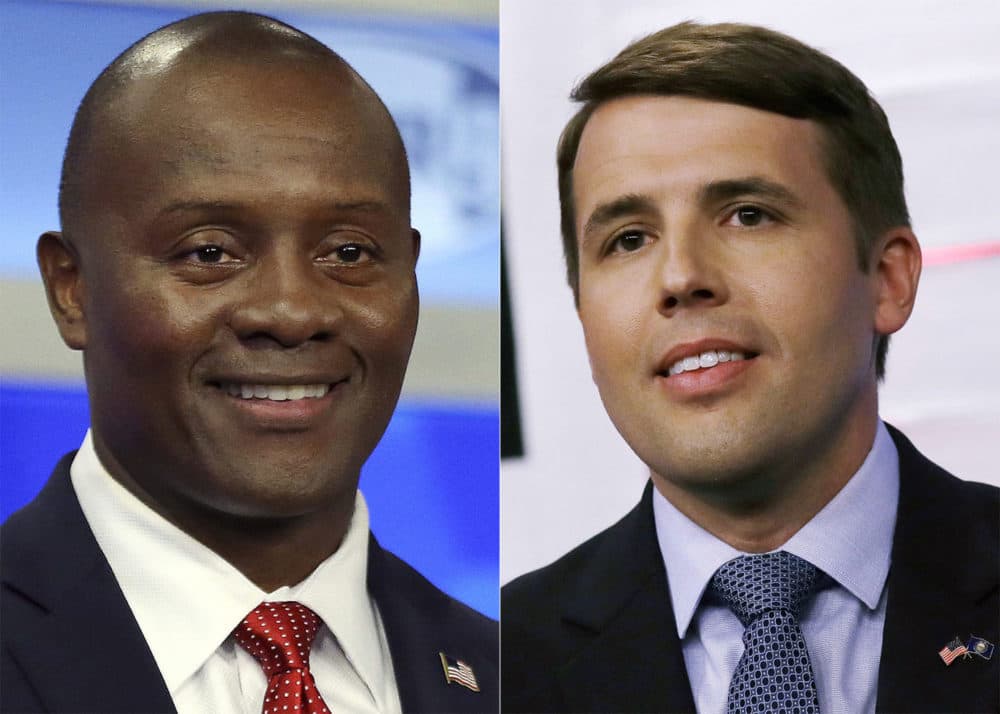 This article is more than 2 years old.
Candidates competing for an open seat in New Hampshire's 1st Congressional District clashed on what gun control measures, if any, are appropriate after the Pittsburgh synagogue massacre.
Republican Eddie Edwards and Democrat Chris Pappas met for a televised debate Monday, two days after authorities say a gunman killed 11 people in the deadliest attack on Jews in U.S. history.
Pappas said he would strengthen the federal background check system and criticized Edwards for saying on a candidate questionnaire that he would repeal the current system. He called that a dangerous position that will leave people less safe.
Edwards accused Pappas of misstating his position and said he'd consider "reforming" the system. But he said in general, states are doing well and there is no role for the federal government in restricting guns.