Open Period For Health Coverage Begins In Massachusetts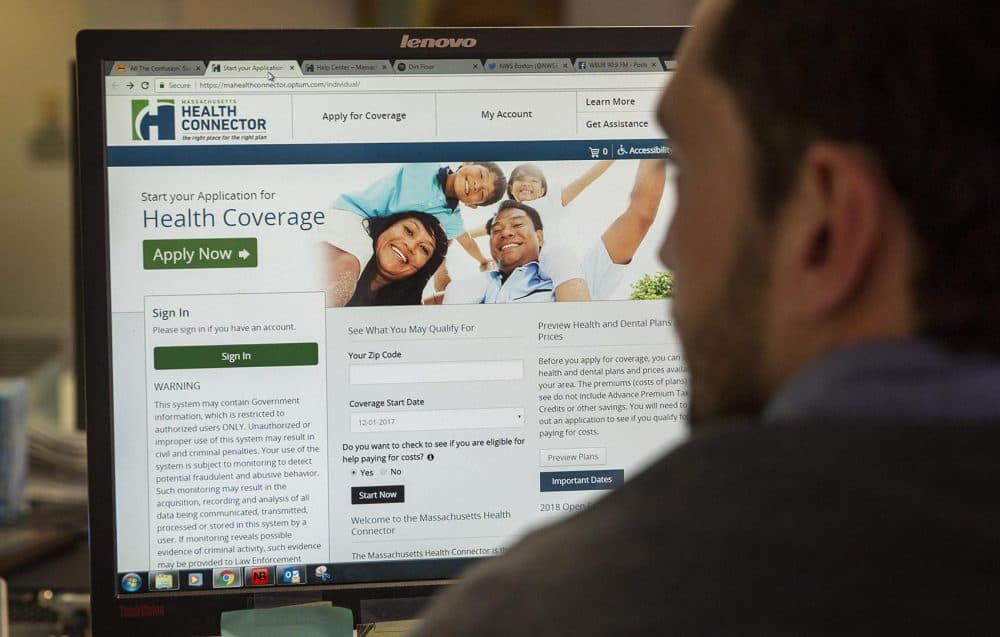 This article is more than 2 years old.
The open enrollment period has officially begun for those seeking to sign up for health insurance through the Massachusetts Health Connector.
Officials say applications for coverage can be completed on the connector's website. Payments are due by Dec. 23 for plans that begin on July 1.
Residents can also determine if they may be eligible for ConnectorCare plans that come with low premiums, low co-pays and no deductibles.
The state will have "navigators" and application counselors available to help people who have questions or need assistance.
More than 260,000 individuals and small employers currently obtain health insurance from nine carriers and 57 plans offered through the Health Connector.