Election Day Is Here: Polls Are Open Across Massachusetts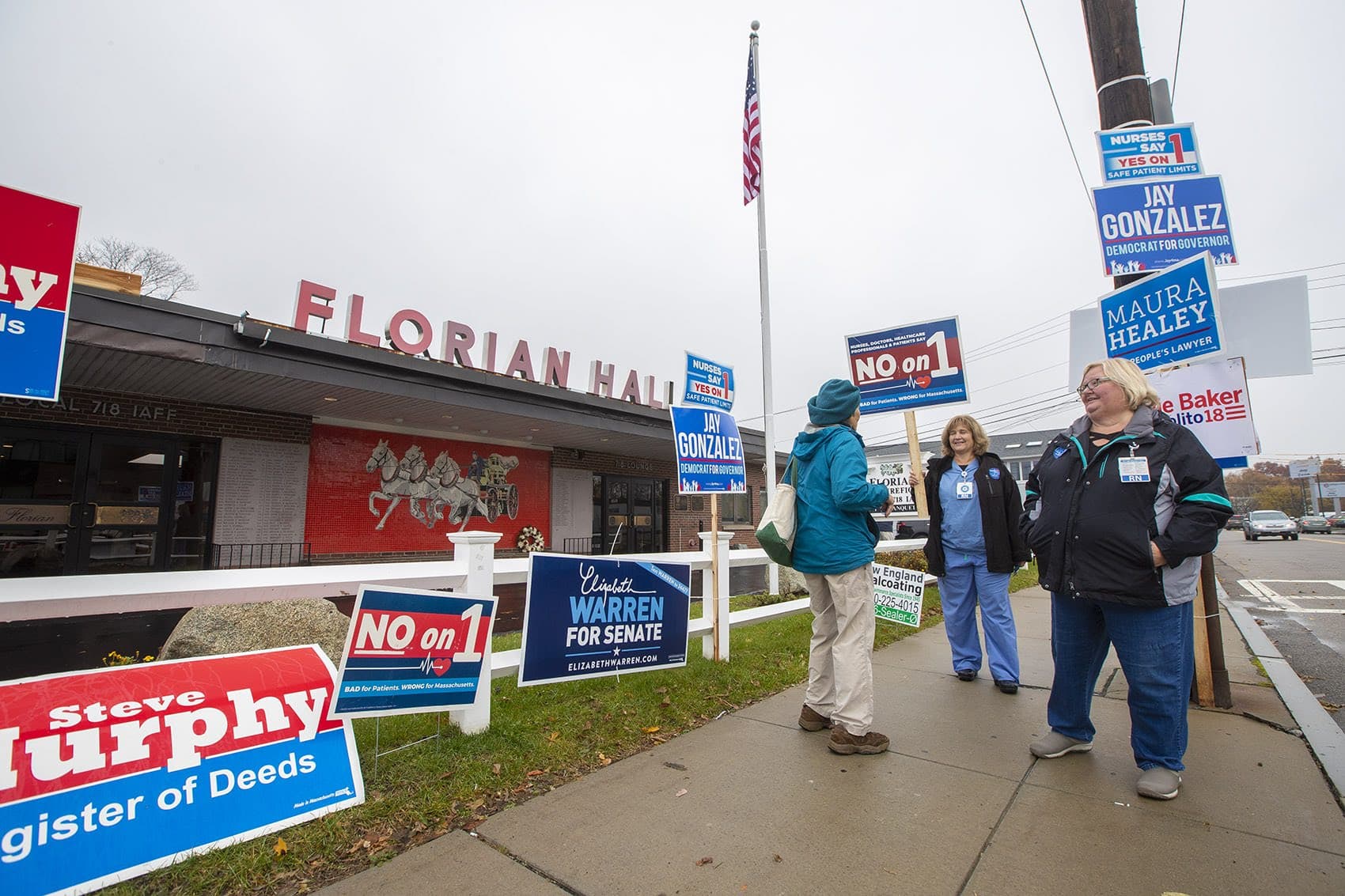 This article is more than 2 years old.
The midterm elections have arrived and polls are open across Massachusetts.
Voters will be selecting, among other things, a governor, a U.S. senator, an attorney general and representatives in Congress. There are also three ballot questions that focus on nursing, campaign funding and civil rights.
Polls are open until 8 p.m. across Massachusetts.
Emily Cherry, from Boston's Jamaica Plain, voted at the English High School Tuesday morning, and said voting in the midterms has a real impact.
"Where we really have the most power is locally, so I think coming out and voting for people who are from your neighborhood is really important because that's the direct action, the direct power we have," Cherry said.
Secretary of State William Galvin on Monday projected that at least 2.4 million Massachusetts voters will cast a ballot in this election — a figure that includes 585,000 residents who voted during a 10-day early voting period.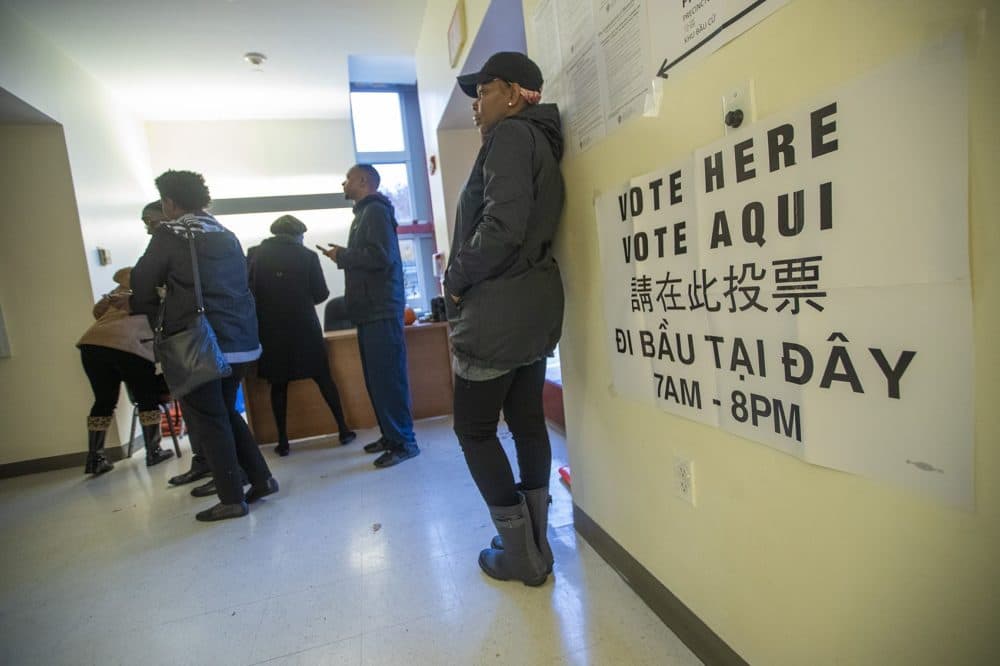 Galvin also said officials will be monitoring polls all day Tuesday to ensure election security. He said there have been minor efforts to interfere with the election, but is confident there won't be any issues.
"We're monitoring the system all the time," he said. "We've been able to verify that there's been no penetration to this point, but we're going to continue to do that right through the close of the polls."
Not sure what — or who — is on your ballot? Want to know more about the candidates and ballot questions? Check out our guide here. And if you experience any issues while voting, please let us know.
This post will be updated. Once polls close, at 8 p.m., we'll have live-updating election returns on wbur.org and special coverage on air at 90.9 WBUR-FM.
More photos: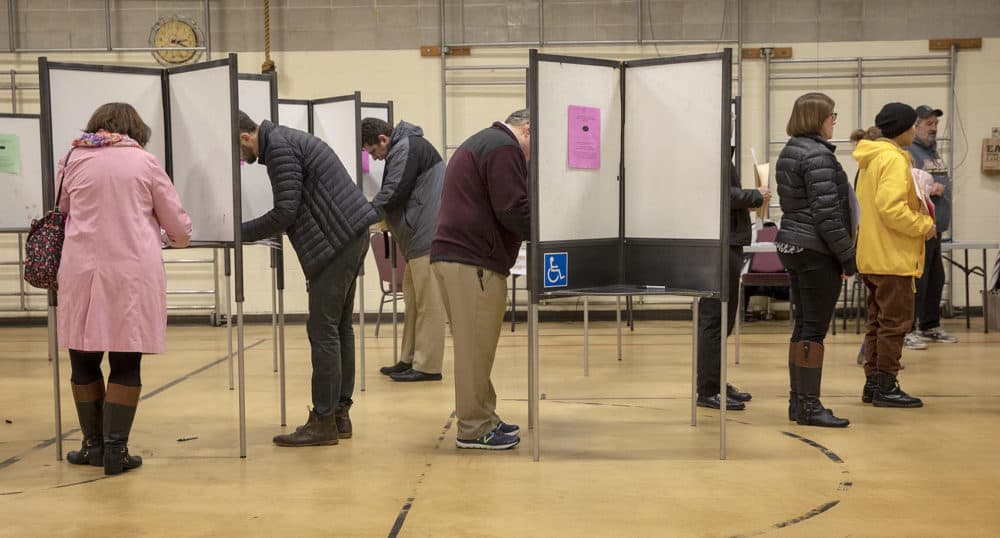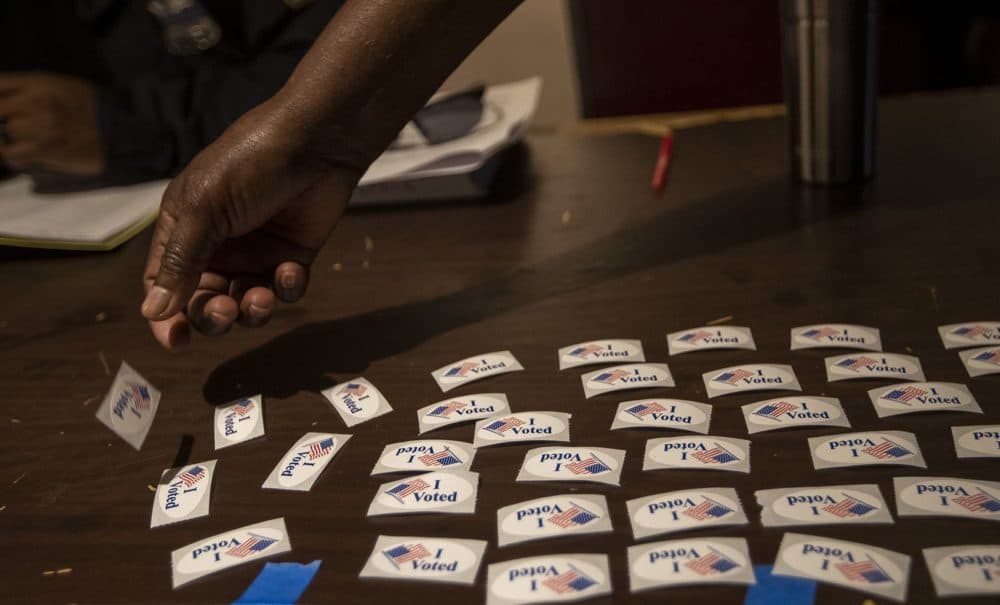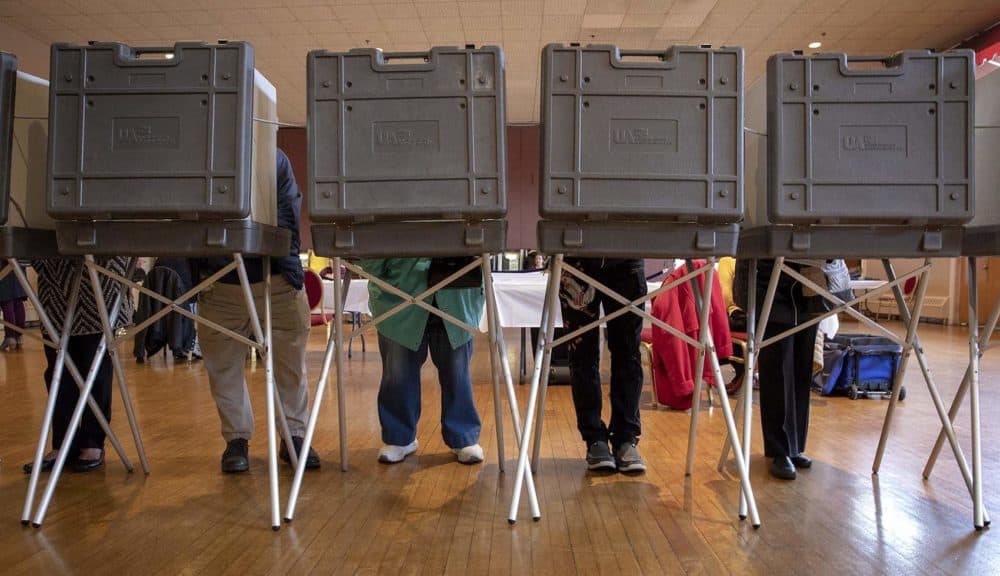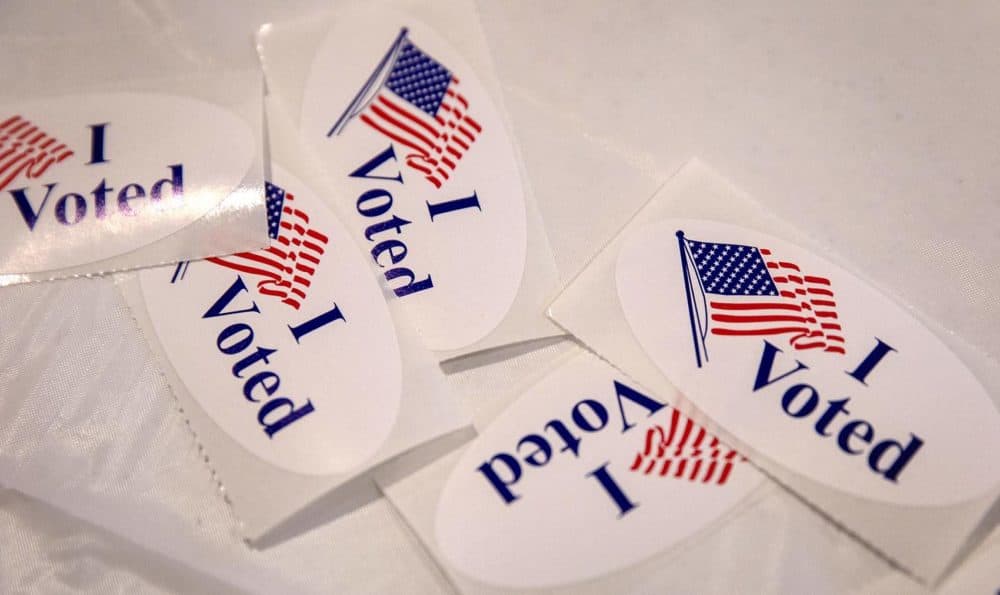 This article was originally published on November 06, 2018.