Rhode Island Democratic Gov. Gina Raimondo Wins 2nd Term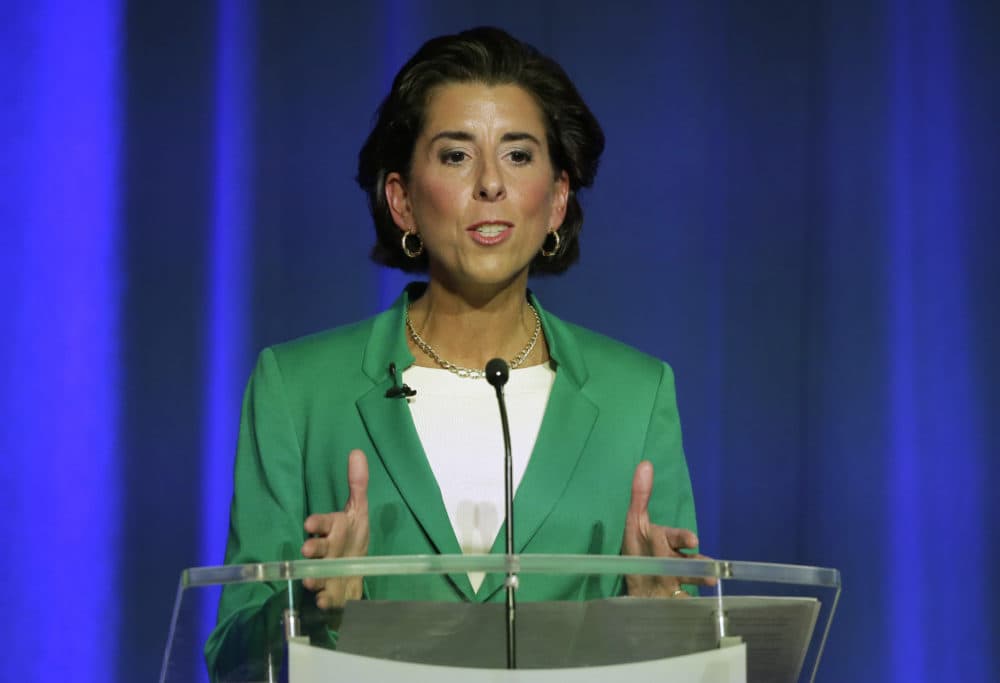 This article is more than 2 years old.
Democratic Gov. Gina Raimondo has been re-elected to a second term in Rhode Island.
Raimondo, the state's first female governor, beat Republican Allan Fung, the mayor of Cranston, on Tuesday.
Raimondo campaigned on a promise to continue the state's economic momentum. She wants to continue offering tax credits and incentives to attract companies to Rhode Island. The state's unemployment rate recently reached its lowest point in nearly 30 years.
Raimondo told voters Fung and independent Joe Trillo would take the state backward. She raised more and outspent them by a large margin.
Fung tried to portray Raimondo as incompetent. He said he would lower the state's sales tax.
Raimondo says she will seek to expand job training programs she started, make larger investments in helping small businesses and expand a free college tuition program.