Attorneys Say Breathalyzer Machines Point To Problems With State Crime Lab
04:32
Play
This article is more than 2 years old.
The legal fight continues over breathalyzer tests in Massachusetts, with tens of thousands of drunk driving cases possibly affected.
Defense attorneys are raising new questions about the machines — and say at least one of them contained potentially dangerous bacteria.
The machine in question is the Draeger 9510, which provides results for drunk driving cases. The machines have been at the center of a long fight over whether they were calibrated correctly. And now, during a court hearing this week, defense attorneys say they've found more problems — specifically that a machine was infested by rats and another may have been contaminated with MRSA when a breath test was given to someone with the potentially dangerous bacteria.
Taunton attorney Tom Workman says the lab that annually calibrates the machines — the state Office of Alcohol Testing — should have taken stronger action.
"The Office of Alcohol Testing never notified the citizens that those machines that they had been tested on were machines that had been infected," he said. "They also didn't notify the police officers who conducted the tests."
The lab is the only part of the state crime lab that is not accredited, and Workman cites these new issues to bolster his argument that the machines' results should not be used in drunk driving cases until the lab is accredited.
Prosecutors agree that accreditation should be the goal, and say the lab is expected to apply for accreditation next year. But they also say that these incidents do not mean the Draeger 9510 results are inaccurate.
Assistant Suffolk District Attorney Vince DeMore says the lab addressed both the rodent and potential contamination issue. In the bacteria case, DeMore says when Bedford police realized that a test was given to someone with MRSA, police and the lab made sure the equipment was cleaned, and no one was ever at risk.
"Both of those particular examples are at best examples of what may occur on a case by case basis in the same way an individual police officer may make an error in the administration of the test, but it does not bear on the overall scientific reliability of the instrument," DeMore said.
These issues came up during a hearing this week that is the latest in an almost-four-year-long legal battle over the machines. Earlier this year, state prosecutors agreed not to use evidence from the Draeger 9510 breath tests in cases between 2011 and 2017, except those involving death or serious injury. That agreement came about after it was learned that the Office of Alcohol Testing withheld evidence that some of the machines had failed annual inspections.
The state investigated and found that the lab had failed to provide information that could be helpful to defense attorneys. The lab manager was fired and some 20,000 documents were turned over to defense attorneys. A judge has said the machines can be used but exactly when is what's in dispute.
This week's hearing is to help determine that.
Although DeMore agrees that the lab should be accredited, he points out that only 22 labs in 12 states have achieved accreditation. So he's asking a judge to allow results from the Draeger 9510 to be used now.
"Drunk driving is an incredibly dangerous offense that has touched the lives of many of us," he said. "And the district attorneys, in our role as those who are supposed to safeguard public safety, are anxious to have the opportunity again to offer this highly relevant, highly probative and, I would suggest, highly reliable evidence again."
Many defense attorneys say they're telling their clients to refuse to take a breath test, even though that carries an automatic driver's license suspension, usually for six months.
OUI attorney Michael Delsignore says these machine issues, coupled with two recent drug lab scandals in Massachusetts, bolster the case for lab accreditation.
"When the scientists are essentially a wing of law enforcement, as sort of happened in the drug lab scandals, that's when you have people wrongfully convicted, inaccurate test results, and I think that sort of strengthens the argument," he said.
In the drug lab scandals, tens of thousands of drug cases were dismissed because of problems in state labs. Workman estimates that this case affects tens of thousands of people charged with drunk driving in Massachusetts.
Another hearing is scheduled for later this month.
This segment aired on November 9, 2018.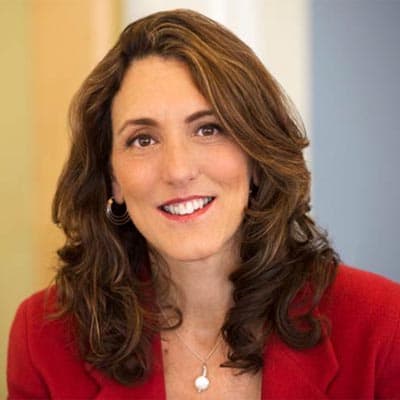 Deborah Becker Host/Reporter
Deborah Becker is a senior correspondent and host at WBUR. Her reporting focuses on mental health, criminal justice and education.