Daughter Of Holocaust Survivors And Granddaughter Of WWII Vet Piece Together Intertwined Personal Histories
04:03
Play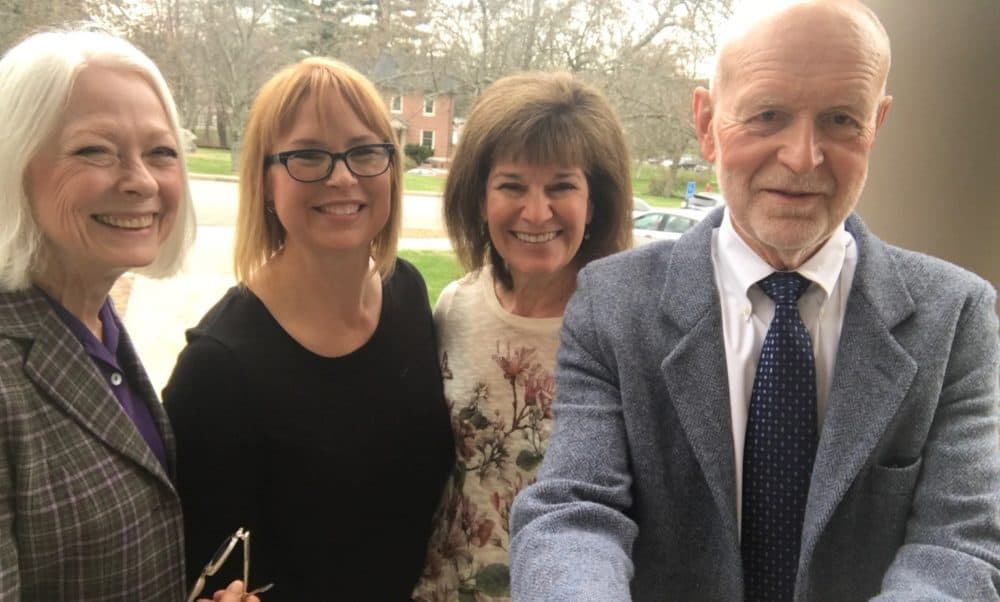 This article is more than 2 years old.
Since Deborah Long was a little girl, she's wanted to know about her personal history. So this year, she traveled miles and miles to thank World War II veterans she'd never met — but feels she owes her life to.
Long, of Chapel Hill, North Carolina, is an instructor and a genealogist — and the daughter of Holocaust survivors. She recently made it her mission to find out who the American soldiers were who saved her mother from a concentration camp in Germany.
That journey led her to the Veteran's Affairs facility in Bedford, Massachusetts, where the granddaughter of the man who rescued her mother, Sarah Carnes, is a clinical librarian. Long met with Carnes and her father, Bruce, and thanked the family while connecting the dots to her own family history.
For Long, the quest meant answers to long-held questions. But Carnes said Long gave her the gift of a "missing puzzle piece," too.
"As a veteran myself, I've had the experience of going on deployments and not knowing whether the efforts of going on deployments and not knowing whether the efforts and sacrifices we had made made a difference. … To meet somebody who literally exists because of the efforts of the veterans is of the most profound nature and has a huge impact," Carnes said.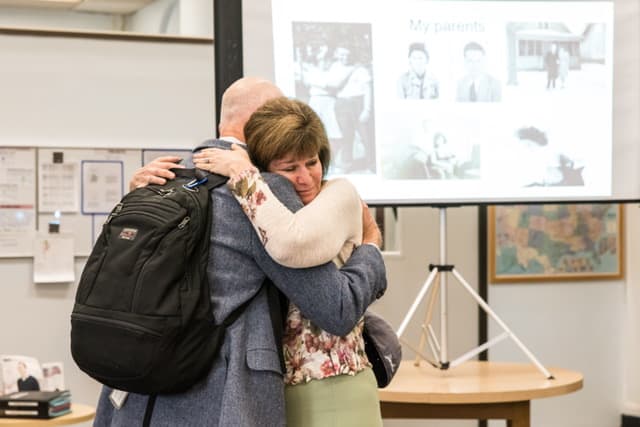 To hear Long and Carnes' full story, click the audio player above.
This segment aired on November 12, 2018.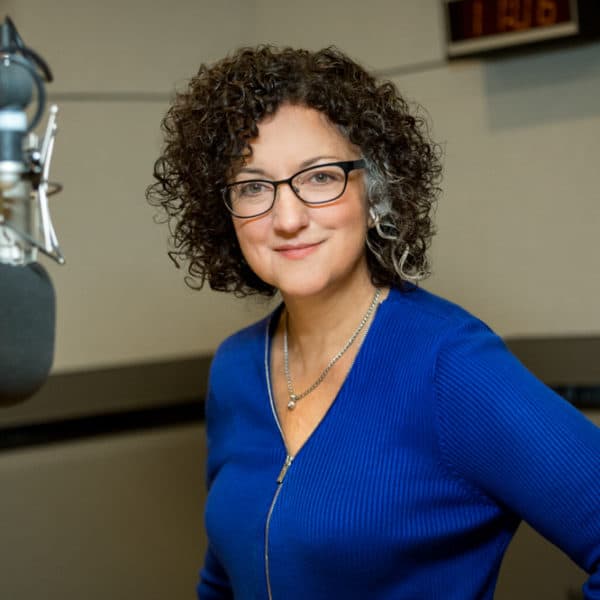 Lisa Mullins Host, All Things Considered
Lisa Mullins is the voice of WBUR's All Things Considered. She anchors the program, conducts interviews and reports from the field.