From Robots To Schoenberg: MIT Opera Of The Future Composer Tod Machover Evolves Tradition With Tech
Resume
He's created a "Brain Opera," an opera starring robots, another inspired by science fiction writer Philip K. Dick's novel "VALIS," and now, visionary composer Tod Machover is unleashing his latest marriage of technology and tradition. "Schoenberg in Hollywood" premieres Wednesday night at the the Paramount Center at Emerson College in Boston.
It's been a long journey from Machover's expansive imagination to the stage.
This new piece, which he's been dreaming about making for two decades, has all the essentials you expect from an opera: the singers, the musicians, the sets. But for the composer and his team, it also represents the art form's ongoing evolution.
Machover founded MIT's Opera of the Future group 20 years ago. He's now the director and the program has become known for its forward thinking creations. Back when it started though, things were very different.
"Nobody thought of opera and future in the same breath at all," Machover said.
Since the early 1600s, when opera was first created, the art form has pushed boundaries.
"It was always a kind of funky experimental form where it was the place to combine narrative and visuals and engineering stage sets and music that worked — as a listening experience," he said, "and to do that, from the very beginning, you had to find new ways."
For months, Machover has been exploring new, tech-enhanced ways to tell a story about one of his heroes: the radical 20th century composer Arnold Schoenberg.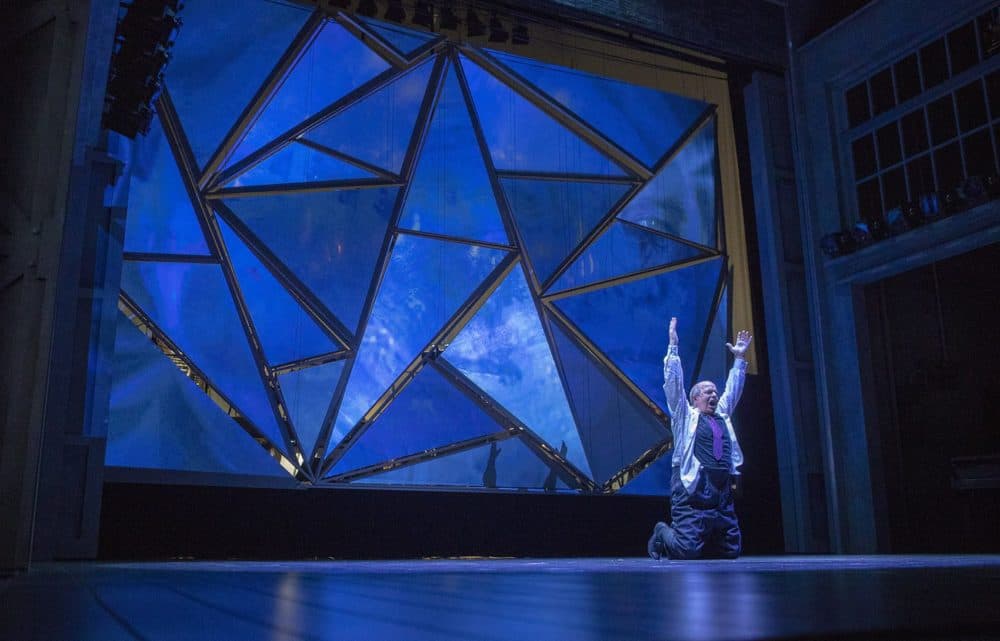 The Austrian-born iconoclast is known for pioneering a new, dissonant musical language known as atonality (apparently Schoenberg detested that moniker).
Machover says Schoenberg's music was, and still is, singular and startling. "It's startling because the sounds are unusual, there's a lot going on at the same time," he said. "It's very demanding music."
The seeds of this opera sprouted after Machover read a biography of Schoenberg's dramatic life. The prominent but controversial composer, born in 1874, was Jewish.
"He had converted away from Judaism," Machover said, "but he was kicked out of the Berlin Conservatory the day Hitler came in." Schoenberg's music was banned in Germany. He fled the violent Nazi regime and, in 1935, arrived in Hollywood.
"He was friends with George Gershwin, he went to parties with Charlie Chaplin," Machover said. "Harpo Marx actually introduced him to Irving Thalberg who is the head of MGM Pictures [in the '30s]."
Thalberg wanted the composer to write a score for his upcoming movie, "The Good Earth." But the composer was conflicted.
"When I heard about that story and meeting, it just seemed to crystallize all of these contrasts," Machover recalled, "of serious art and commercialism, and reaching a large public, and being true to yourself, and finding your identity, and being political and changing the world. So I wanted to make an opera about this story."
And Machover wanted that meeting to be the centerpiece.
His concept was ambitious, and a tough sell, he said. But eventually Boston Lyric Opera artistic director Esther Nelsons was intrigued enough to commission Machover to see his project through.
"Initially I have to say I was a little puzzled," she remembered, "because to have one composer write an opera about another composer is, initially, not something that I would expect."
As for the opera's execution, Nelsons knew Machover's team — including his students at the MIT Media Lab — would come up with something inventive and new.
"Technology is creativity. For me that is part of the excitement," she said. "It's a very different type of an approach — and so real and so innovative — and we're breaking boundaries. That is what ultimately great art does, and we are — opera — is an art form of today."
Bringing this story to life would require cutting-edge visual elements and a set that quickly shifts time periods, like a Hollywood sound stage. A full-length, original video would play on a film screen behind the singers throughout the performance. The sound design would be unlike anything heard before in an opera house.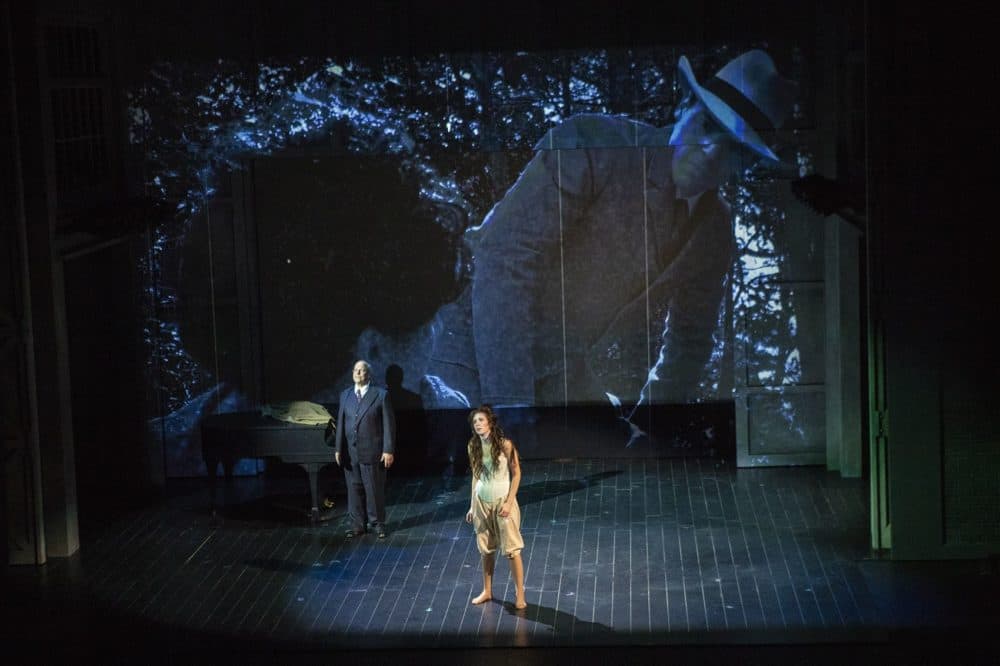 For months before the premiere, Ben Bloomberg, a sixth-year Opera of the Future doctoral student, collaborated with Machover to perfect the opera's audio. During a visit to a studio at the MIT Media Lab, he explained a 3D visualization on the studio's computer screen. It simulates where each individual voice, instrument, audio effect and sample would be located in the space.
The effect will be kind of like a hyper-advanced, precisely-pinpointed and nuanced surround sound. Once the production is in the theater, Machover and Bloomberg will blend pre-recorded effects and the live ensemble's parts to create an immersive operatic experience.
"We're imagining that the sound of the ensemble is almost a character in itself," Bloomberg explained. "It will be moving around, it will be changing size, it will be changing shape and feel and texture."
Dozens of state-of-the-art microphones and speakers installed just for this production will fill the room with sound. But it has to be subtle, Machover warns, because using tech to push the limits of artistic expression is always risky.
"Everybody's so aware of technology, that to solve the future by saying, 'Here's like a new app,' or, 'Here's a new gimmick' — that's really not what I wanted to do at all."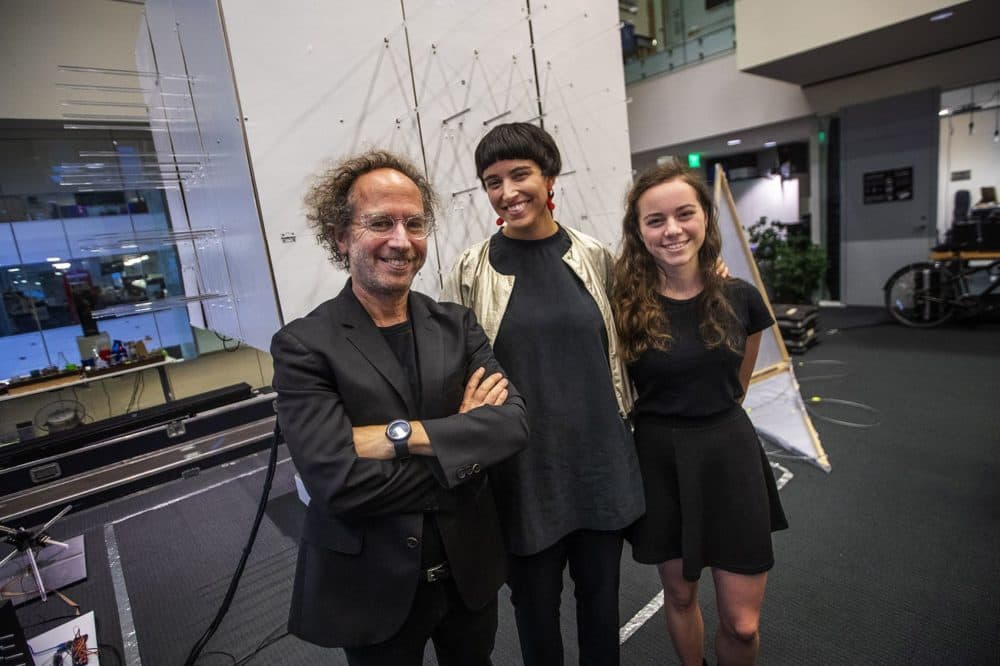 A few days before opening, the team got to put all of their hard work to the test. The equipment was loaded into the Art Deco-painted Paramount. Bloomberg and Machover followed the performers on stage and the musicians hidden from view behind the film screen.
Machover manipulated individual instruments and sounds on an iPad. Bloomberg made programming changes in real-time as they brainstormed to get the audio environment just right, asking for opinions from the performers and music director David Angus.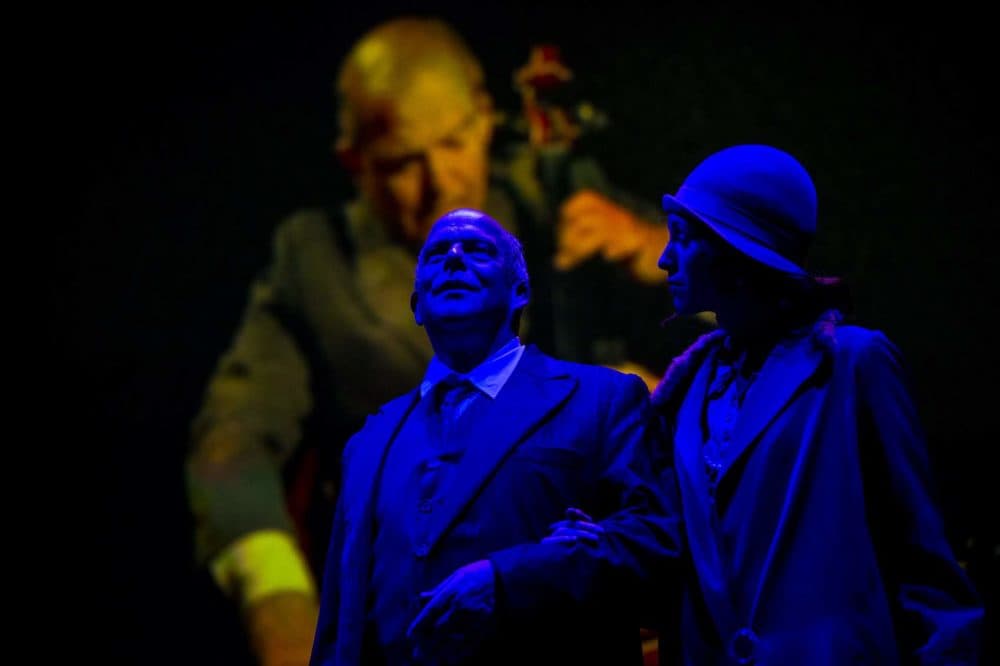 While technology touches every aspect of Machover's new opera, in the end the composer said that's not the point. For him, it's meant to channel a deeply emotional and human story about an under-appreciated artist. Which raises the question: What would Schoenberg think?
"Who knows?" Machover responded. "I feel like I've been collaborating with him through this whole process. I think he was a pretty imaginative guy. I like to think that he would have felt involved in this and would have gotten..."
Machover became teary-eyed and choked up thinking of his muse. After a moment he continued, "I don't know ... some real pleasure out of knowing that this happened."
And he hopes Schoenberg would be surprised — and moved — by an opera inspired by his own boundless, visionary ideas of what music and art could be. Machover hopes the same for the 21st century audiences who attend his world premiere.
---
"Schoenberg in Hollywood" opens Nov. 14 and runs through Nov. 18 at the Emerson Paramount Center's Orchard Stage. There's also a special exhibition about the opera in the MIT Media Lab lobby gallery.
This segment aired on November 14, 2018.