Forecast: See How Much Snow Fell; Wintry Mix Clears Up Later Today
Play
This article is more than 4 years old.
Snow fell overnight for the first time this season — and it's the first time Boston has seen measurable snow in November since 2014. Many areas needed to plow and now that the snow is over, the rain this morning will bring a little bit of melting for today. Unfortunately those areas which got more than 3 inches of snow will have to wait a little longer to see the ground again. It's very difficult to melt snow this time of year unless it's sunny and warm.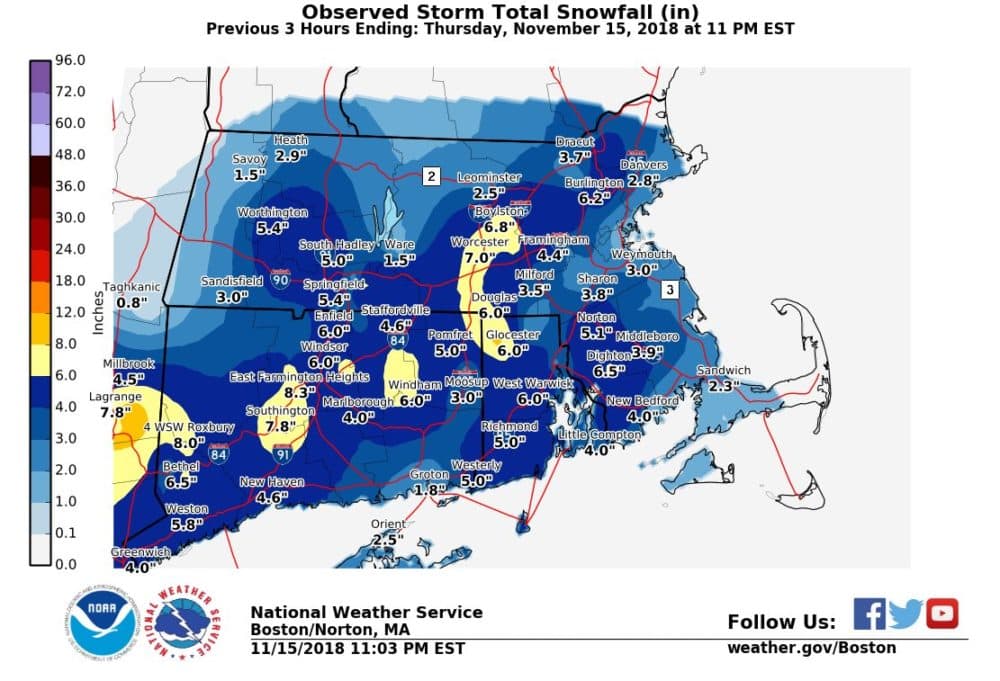 New York City had 6 inches of snow yesterday, the snowiest November since 1938. This storm certainly brought early snow to many parts of the country that typically don't see snow for another month or even longer.
As low-pressure rides off toward the north, it will take the precipitation with it this morning, leaving us with mostly cloudy skies. Temperatures will reach into the upper 30s to mid-40s with areas over Cape Cod and the Islands around 50 this afternoon.
Tonight will clear out and temperatures will fall down into the upper 20s to lower 30s. There will be some residual freeze of the slush so be careful tomorrow morning as you head out. Sunshine will greet the region on Saturday with temperatures in the afternoon between 42 and 47. This could be our mildest day through the Thanksgiving holiday.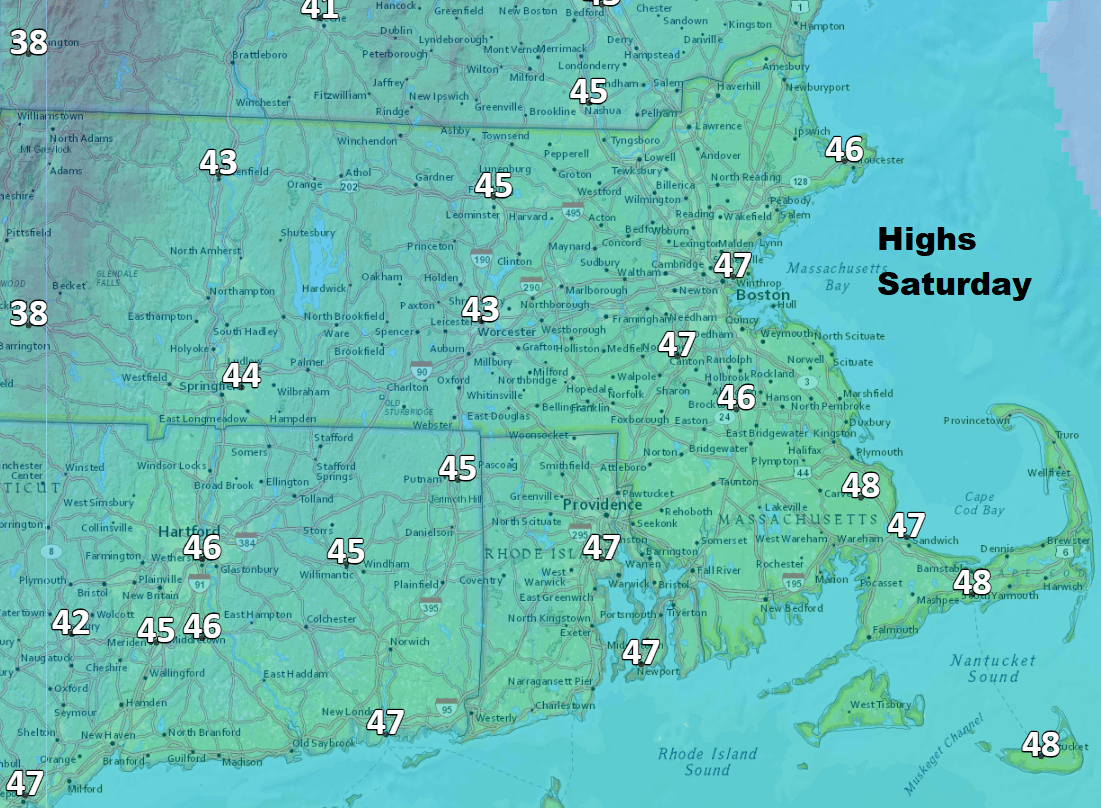 Sunday features a blend of clouds and sunshine with temperatures only near 40 and there may be a little bit more rain or snow shower activity for Monday.
You can follow my updates here and on Twitter @growingwisdom.
---
Friday: Any mix changing to rain and ending this morning. Highs by the end of the day 45-50 south, 40-45 north.
Friday Night: Becoming clear and chilly. Lows 28-35.
Saturday: Sunshine and cool. Highs 43-47.
Sunday: Partly sunny and chillier. Highs 40-45.
Monday: Rain or snow showers. Highs around 40.
Tuesday: Sunshine and cold temperatures for November. Highs 33-37.
This segment aired on November 16, 2018.