Opioid Deaths Down, Overdose EMS Calls Up, And Fentanyl Remains Culprit In Mass.
There's reason for hope and more cause for worry in the latest data tracking the opioid epidemic in Massachusetts. Twenty fewer men and women died in the first nine months of 2018 as compared to 2017, a 1.3 percent decrease.
"While there is much work left for all of us to do, we are encouraged that overdose deaths and opioid prescriptions continue to decline," said Gov. Charlie Baker in a statement.

The state report shows a 37 percent decrease in patients prescribed an opioid in the third quarter of 2018 as compared to the first quarter of 2015.
But opioid-related EMS incidents continue to rise, up 12 percent in the second quarter this year alone as compared to the first three months of the year. Naloxone use is up, too.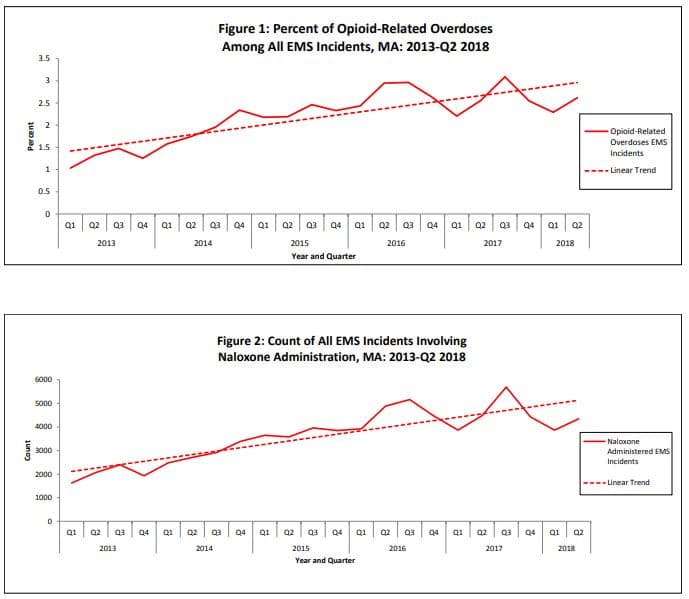 Massachusetts is spending $36 million in federal funds on overdose education that includes naloxone distribution, medication-assisted treatment and support for those in recovery.
The powerful opioid fentanyl was present in 90 percent of deaths in the second quarter of this year.  That's the highest rate to date.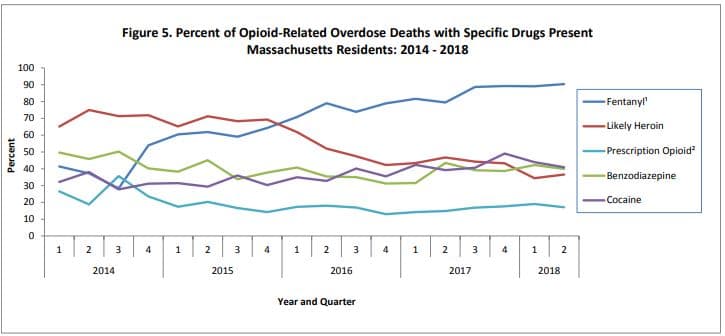 Baker filed a bill in October for $5 million to boost drug trafficking surveillance efforts and overtime in municipal police departments.
While overdose deaths are down slightly overall, they are up in some communities. Fatalities rose 44 percent among black males in 2017 as compared to 2016.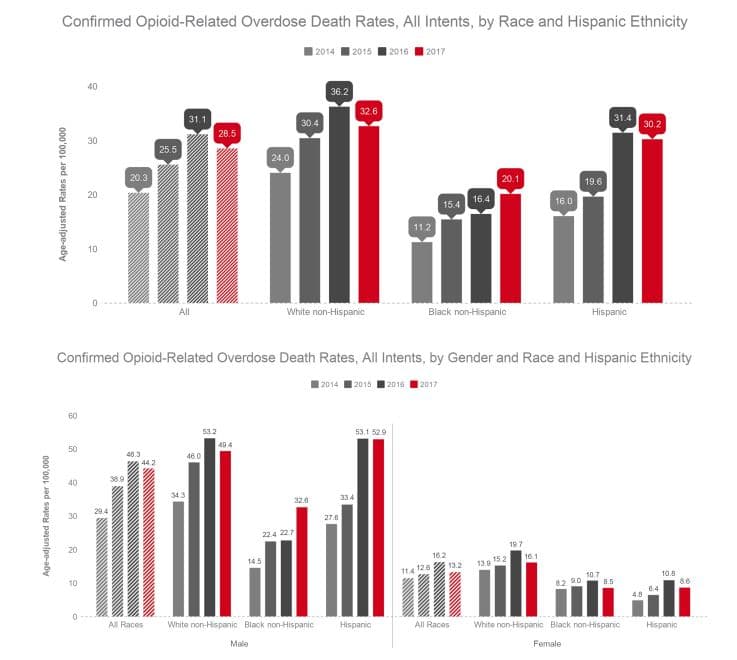 The state has launched a public awareness campaign focused on black families and prevention.