'This Needs To Change': Joe Kennedy III Says He's Now In Favor Of Legal Marijuana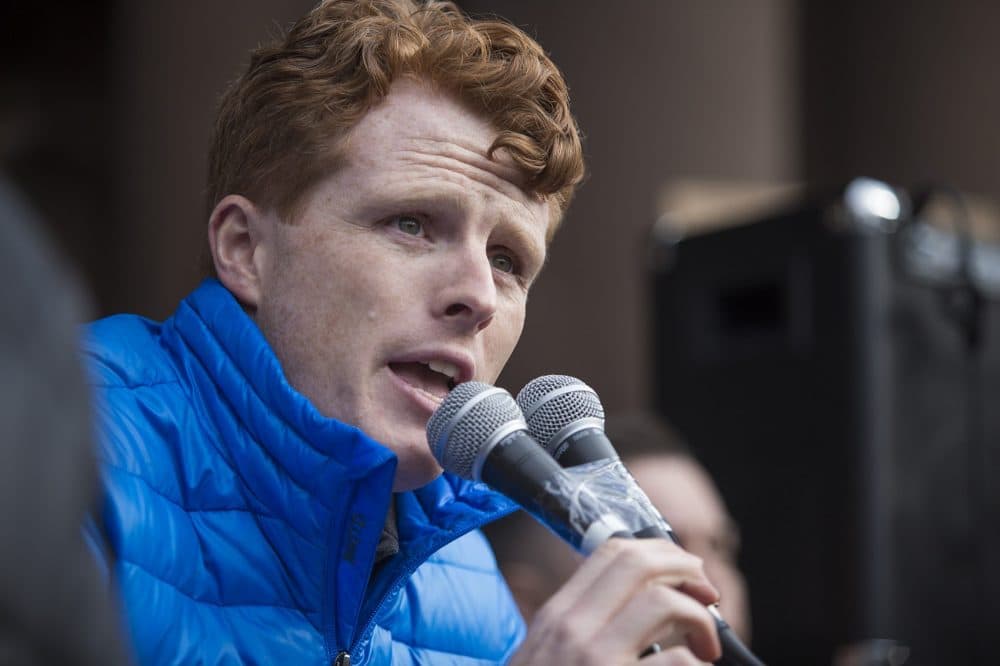 This article is more than 2 years old.
Rep. Joseph Kennedy III, who represents the state's 4th Congressional District, has been a longtime opponent of legal marijuana — for medical reasons or otherwise.
But on the day the first shops began selling legal recreational cannabis in Massachusetts, Kennedy announced he's changed his mind.
"I've remained skeptical," the Democrat said in an opinion editorial at STAT. "My reluctance to embrace legalization stems primarily from one place: my ongoing work with the mental health and addiction communities. I've seen the devastating effects of drugs that are used and abused."
Kennedy says he shifted his perspective after learning how some people are helped by medical marijuana, and how people of color, especially black people, are disproportionately punished for crimes involving marijuana.
In the op-ed, Kennedy says lawmakers should "remove marijuana from the Controlled Substances Act and legalize it at the federal level."
Massachusetts is one of 10 states across the country that has now legalized both recreational and medical marijuana.