Boston 'Is Ready To Handle Anything Winter Throws At Us,' Walsh Says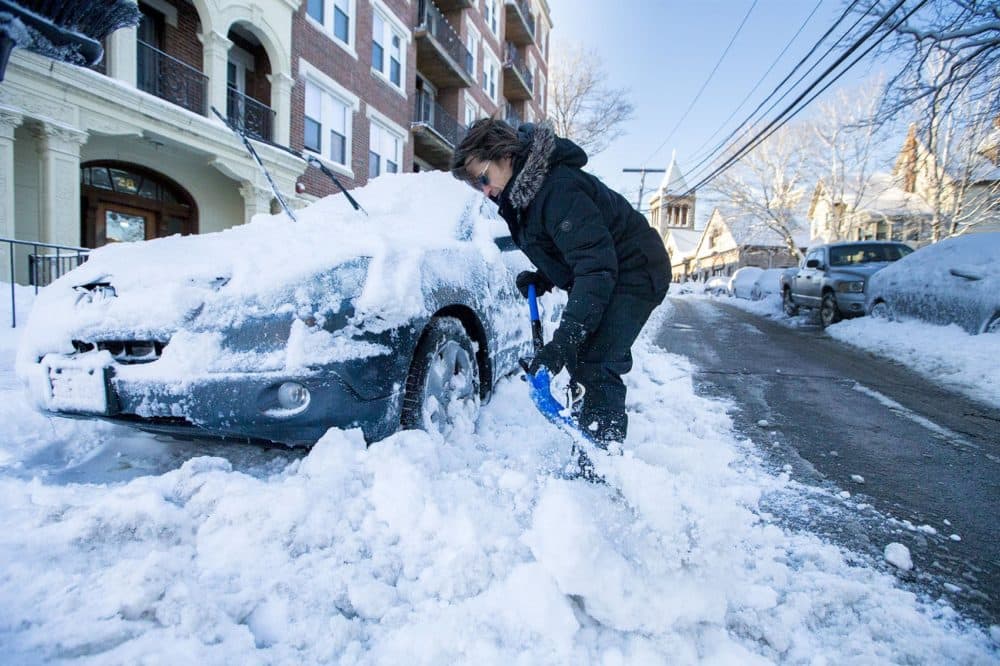 This article is more than 2 years old.
With bitter cold in the forecast, Boston's city government is getting ready for the winter.
Preparations include the purchase of a new truck-mounted snow blower and coordinating responses to winter weather with both state agencies and local civic groups.
Story continues below
Current conditions in Boston
Mayor Marty Walsh and other city officials described their plan for the oncoming season at a press conference Wednesday.
"Climate change brings a lot of unpredictability to our weather, and in fact [Thursday] we're anticipating the coldest Thanksgiving on record here in Boston," Walsh said. "But like always the city is ready and prepared to handle anything that the winter throws at us here."
At the moment, the city has 200 pieces of snow and ice equipment stored at a Public Works Department facility on Frontage Road, as well as 14,000 tons of salt.
Chris Osgood, the city's chief of the streets, transportation, and sanitation, said the city spread a few thousand tons of salt on Tuesday night to ensure the roads were safe.
Roadway safety isn't the city's only focus. Chief of Housing and Director of Neighborhood Development Sheila Dillon said the city is working with nonprofit partners to add 200 beds to the 1,530 typically available to the homeless population in shelters.
Both the mayor and Dillon encouraged residents to contact 311 or emergency services if they notice someone in distress or danger due to the weather.
Jerome Smith, chief of civic engagement and director of neighborhood services, said 311 has staff members who can visit individuals in their homes and determine if they're safe.
Walsh said it was important for people to help each other as temperatures start to fall.
"I'm going to request everyone this winter looks out for each other," he said. "We need to reach out and help each other in these times."