Forecast: Record Cold Possible On Thanksgiving Day
02:52
Play
This article is more than 2 years old.
Thursday is looking to be one of the coldest Thanksgiving days we've ever seen, with records going back all the way to 1872.
There's an interesting little tidbit about the daily high and daily low. Typically, the high temperature is reached sometime between 2 and 4 in the afternoon, but on Thanksgiving, it will actually be reached at midnight. Depending on exactly what the temperature is at that time will determine whether or not it's an officially record cold day. If the temperature is 27 to start the day, even if it falls all the way down to the mid-teens by morning and never gets to 20, it won't be a record. So years from now when people look back they might think it was just a cold day, but not realize just how cold it was.
If you're headed out today, the big weather story will be the chance for snow squalls late this afternoon and early evening. Squalls typically last very short period of time, but can put down a coating of snow on the road which in the past has caused car crashes. It's a good idea if you see one of these squalls to really pay attention to road conditions.
Tomorrow is a sunny, blustery and very cold day, with wind chill readings anywhere from a few degrees below to a few degrees above zero throughout the day. Actual temperatures will approach 20 along the coast but stay in the teens over inland areas.
The dry weather will continue Friday and Saturday and there will be a moderating trend so that by the time we get to Saturday, it will be back into the 40s. There's another rain system moving in for the end of the weekend and at least part of the first half of next week. If we get enough rain we could start having issues with river flooding more than we've seen so far this fall.
You can follow my updates here and on Twitter @growingwisdom.
---
Wednesday: Sunshine and a few clouds. A quick snow squall in the afternoon/evening. Very cold for November. Highs in the mid-30s.
Wednesday Night: Clearing. Lows 12-18.
Thanksgiving: Sunshine and near-record cold. Highs 18-25. Wind chill around zero in the morning.
Friday: Sunshine and cold. Highs approaching 30.
Saturday: Sunshine and not as cold. Highs in the 40s.
Sunday:. Perhaps some showers or rain highs 45-49.
Monday and Tuesday: Unsettled.
This segment aired on November 21, 2018.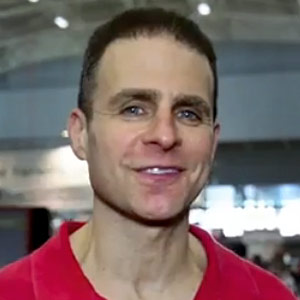 David Epstein Meteorologist
David Epstein is WBUR's meteorologist.