Bitter Cold Displaces Some But Not All Turkey Day Football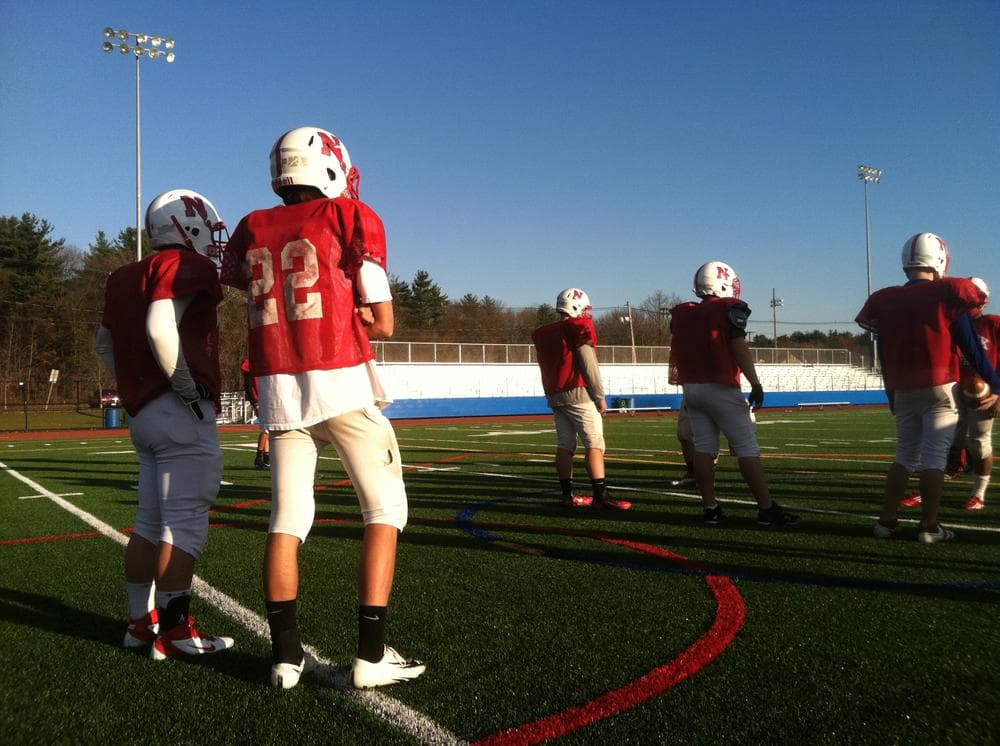 This article is more than 2 years old.
The possibility of dangerously cold temperatures has wreaked havoc with a time-honored tradition of Thanksgiving Day high school football rivalries in Massachusetts.
Because of an Arctic front moving into the region, the National Weather Service says temperatures in much of the region will stay in the teens on Thursday with gusty winds that could produce wind chill values of 10-below zero.
For that reason, dozens of schools decided to play their Thanksgiving Day contests on Wednesday.
But others have decided to tough it out. For example, when Mayor Joe Sullivan announced that Braintree High School's game with rival Milton was going to be moved up from Thursday to Wednesday, it produced such an outcry that the decision was quickly reversed.
One player tweeted: "A little cold never hurt anybody."