In Dorchester, Michelle Obama Encourages Young Women Of Color To Dream Big
Former First Lady Michelle Obama was in Dorchester on Saturday encouraging young women of color at the Boys & Girls Club to dream big.
Obama made the stop before heading to the TD Garden arena to promote her new memoir, "Becoming," as part of her 10-city tour. The book mostly focuses on her life — from growing up on Chicago's South Side, to her time in the White House.
At the Boys & Girls Club, Obama spoke with young woman involved with the Black Girls Rock, a women's empowerment and mentorship organization. While the round table discussion focused on goals and dreams, the former first lady told the college-aged women that it is also necessary to explore.
"I didn't realize that life would take so many zigs and zags and turns. And that's the journey. I had to grow up and learn not to be afraid of those swerves, as I call them," Obama said.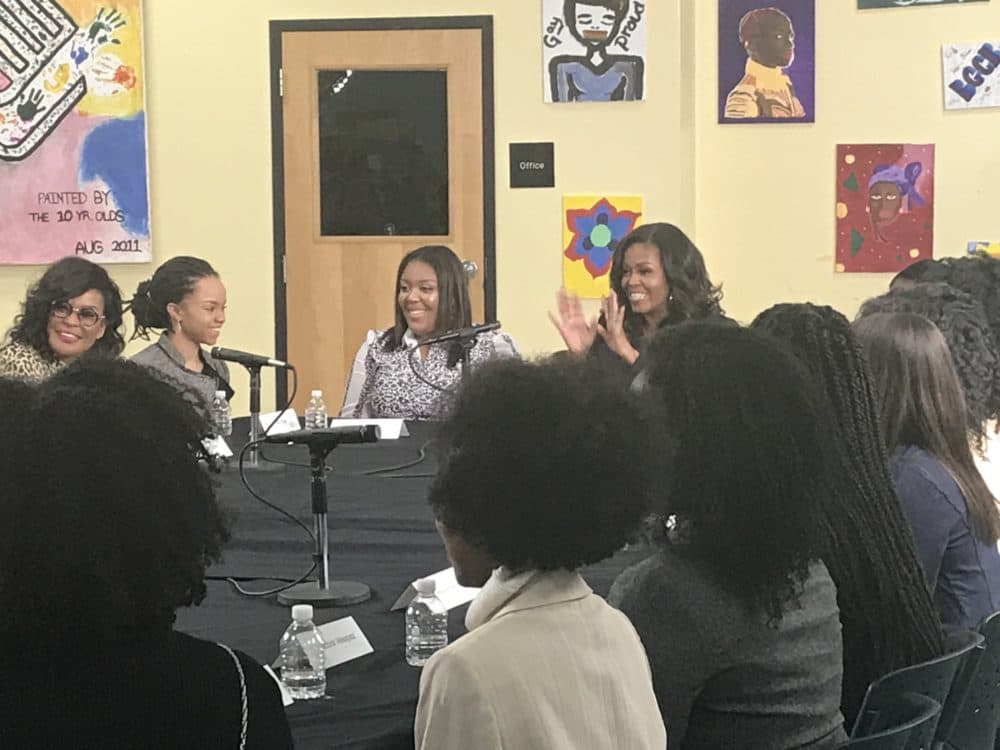 During the discussion, young women, like 17-year-old Nalany Guerrier, asked questions about success.
"I think that it's important that young women of color realize that their voices are important and gain a little bit more inspiration," Guerrier said.
This article was originally published on November 25, 2018.