Forecast: Rain Clears Up In Morning, But Clouds Linger
This article is more than 4 years old.
The bulk of last night's rain is now over and we're just seeing a few lingering showers. Today will be cloudy with the sun trying to break through this afternoon. Temperatures will be slow to rise, remaining in the lower and mid-40s.
There's a little bit of a weak weather system headed here tomorrow which could kick off a quick shower or snow flurry. But I'm not expecting much, if any, precipitation. Temperatures again will be in the upper 30s and lower 40s.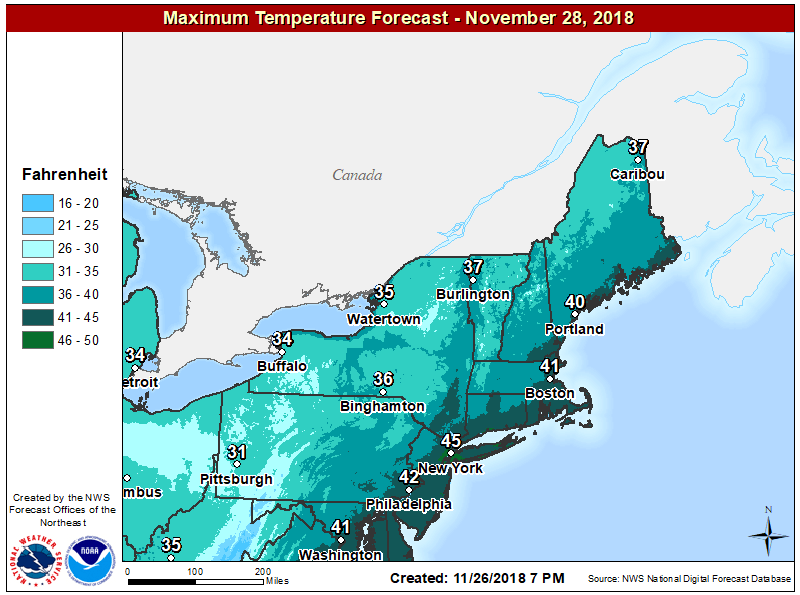 Thursday and Friday look dry with plenty of sunshine, but it's not going to be very warm. We'll start the mornings at below freezing and end up around 40 degrees in the afternoon.
The weather pattern continues to be unsettled and although I'm looking at a couple of dry days at the end of this week, I already see the next storm system coming for later this weekend. This looks to bring more rain or perhaps even some northern snows.
Meteorological fall comes to an end this weekend and this will go down in the books as one of the wettest ever recorded. The final numbers aren't in yet but some areas will have seen the most amount of rain in the September to November period ever and these records go back to the latter part of the 1800s.
November has been particularly wet with around 9 inches of rain. We've still got December to get through, but there's no doubt that 2018 is going to go into the record books as a very wet year overall.
You can follow my updates here and on Twitter @growingwisdom.
---
Tuesday: Some morning showers, then clearing with a few peaks of sunshine. Highs in the low to mid-40s.
Tuesday Night: Partly cloudy and chilly. Lows around freezing.
Wednesday: Sun and clouds, a quick flurry or shower. Highs around 40.
Thursday: Sunshine and not as cold. Highs in the lower 40s.
Friday: Chilly with sunshine. Highs withing a few degrees of 40.
Saturday : Dry and seasonable. Highs 38-44.
Sunday: May rain. 40s.