Draper Tapped For NASA's 'Space Race' To Go Back To The Moon
This article is more than 4 years old.
The next race to the moon will be a multibillion-dollar competition among private companies — including Cambridge-based Draper.
NASA announced Thursday that Draper and eight other companies have been selected to bid for up to $2.6 billion in contracts for future moon missions. The other companies include major defense company Lockheed Martin, as well as some startups.
"Today's announcement marks tangible progress in America's return to the Moon's surface to stay," NASA Administrator Jim Bridenstine said in a statement.
NASA sees this as a step toward long-term study and human exploration of the moon — and eventually Mars.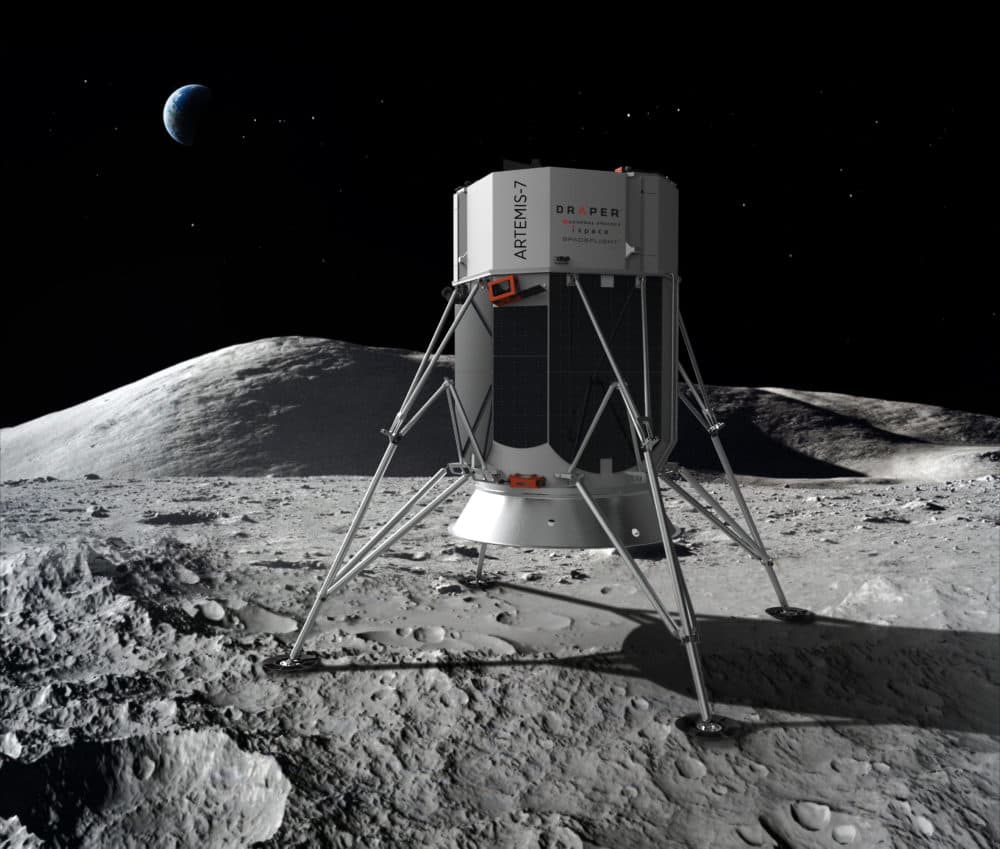 Going to the moon isn't new for Draper. The company was part of the Apollo moon missions that began in the '60s. Now, NASA is contracting out its next moon missions to companies that will do long-term scientific study and experiments. Draper spokesman Dan Dent said the missions will involve deploying technologies to collect samples and study the moon.
"The intent to return to the moon is to do some science exploration, to land and explore the lunar surface and then finally pave the way for eventual human return to the moon," Dent said in a phone interview.
Draper will lead a team, including three other companies, to design, manufacture and launch a lunar lander — dubbed "Artemis-7" — to the moon.
NASA expects the selected contractors to begin flying to the moon as early as next year.