Forecast: Nice Today, But Cold The Rest Of The Week
This article is more than 4 years old.
It's been a very wet couple of months across much of southern New England, but it looks as though we're going into a much drier pattern.
The weather this week is dominated by high pressure and much of the week will feature below-normal temperatures. The one exception is today, when readings will be in the 50s. I realized that many of you are working today, but if you have the opportunity, it's probably a good idea that you do anything you can that requires the ground to be unfrozen. For example, if you have not put your driveway stakes in just yet, you probably want to get that done today or when you get home this evening.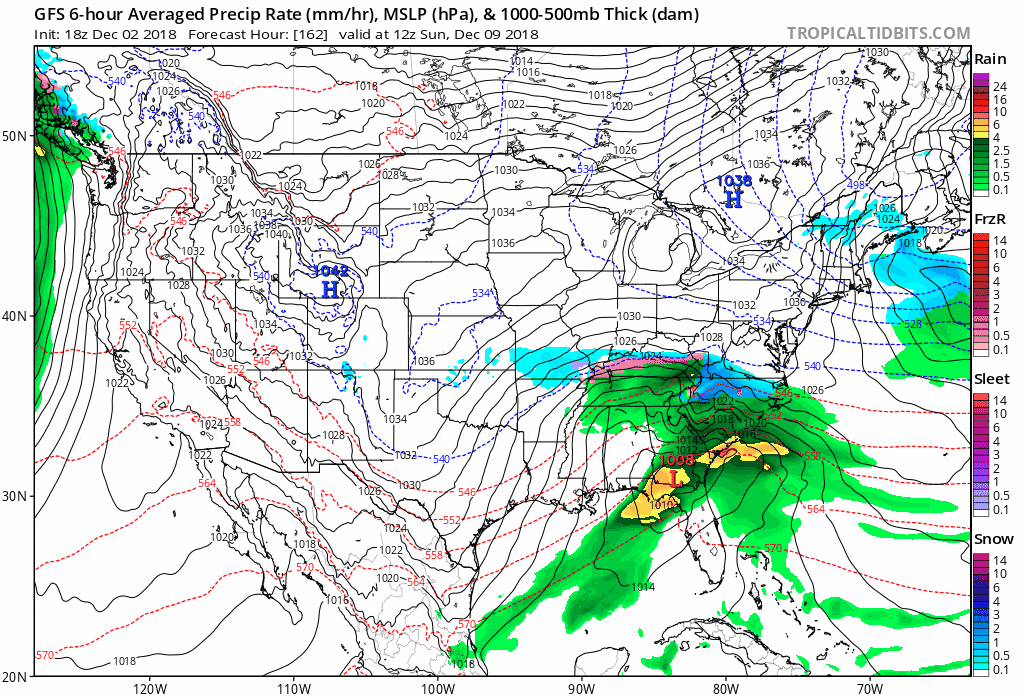 Temperatures starting tomorrow are going to be significantly below average, with some of our mornings in the upcoming days featuring low temperatures down in the teens and daily highs not reaching 40. This will keep the ground from thawing out during the afternoon and each night the frost will get just a little bit deeper.
In terms of storminess, it's highly likely that a low pressure area will develop late in the weekend across the southeastern United States. It's going to take a few days to understand whether or not this low passes hundreds of miles to our south or makes the turn up the coastline. My instinct is that this storm is going to completely miss us and leave us with at least a week of dry weather, but I'm not ready to write it off just yet.
You can follow my updates here and on Twitter @growingwisdom.
---
Monday: Morning clouds and fog followed by developing sunshine. Highs 50-55.
Monday night: Clear and chilly.
Tuesday: Sunshine and chilly. Highs 35-40.
Tuesday Night: Clear and chilly. Lows 17-24.
Wednesday: Sun and clouds. Cold. Highs in the upper 30s.
Thursday: Sunshine and unseasonably chilly. Highs 34-49.
Friday: Chilly with sunshine. Highs within a few degrees of 37.
Saturday: Dry and cold.
Sunday: Cold, some clouds.