Today's Weather: Rain, Wind And Warm
This article is more than 4 years old.
An unusually wet rainstorm for December continues to push through the area during the day today.
We will see heavy downpours at times and even the rumble of thunder. If there are thunderstorms they could be accompanied by strong winds. The greatest rainfall totals will be west of Worcester; I don't expect much flooding around Greater Boston.

There is a wind advisory and a high wind warning posted for parts of the coastal region today. Winds could be strong enough to create a few scattered power outages. There can also be tree damage in these situations.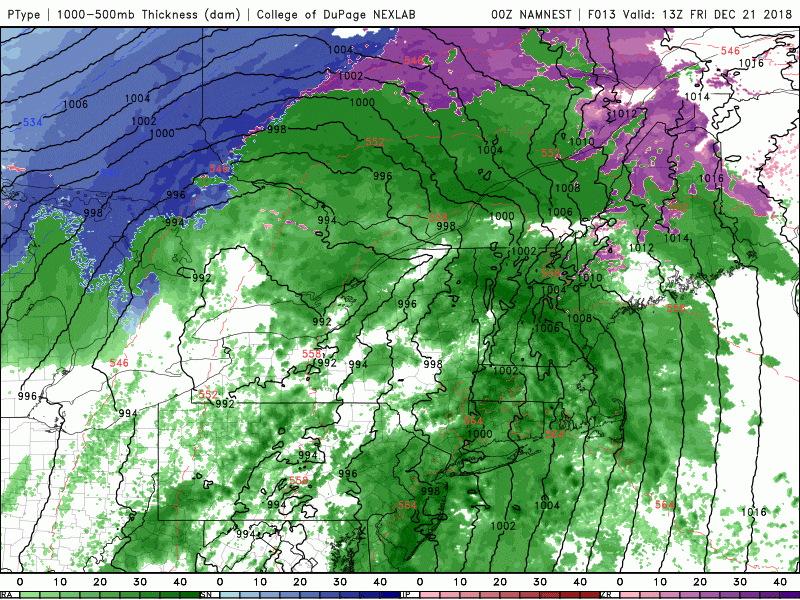 The very heaviest rain will be over by about 7 p.m., but showers can linger through the first few hours after sunrise Saturday. I expect just under 1 to over 2 inches of rain in most areas, but some heavier amounts west of Worcester.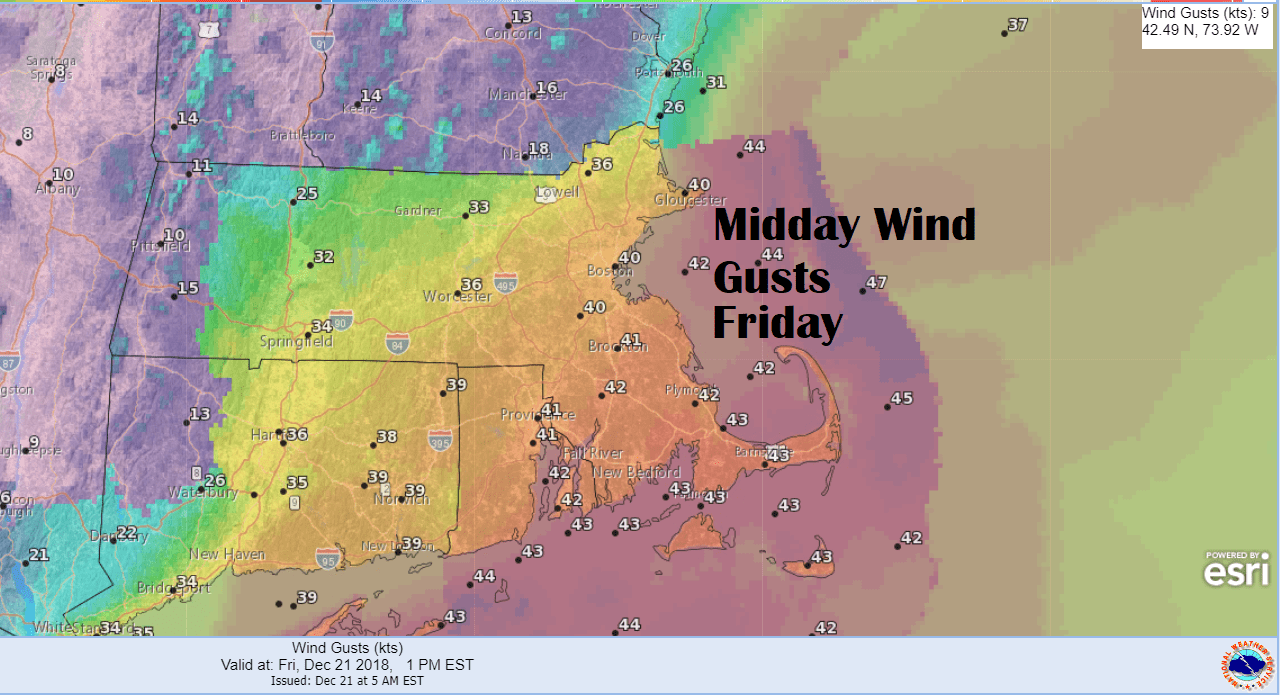 It will feel a bit humid today with near or above record warmth in both Boston and Worcester. It was 62 back in 1957 in Boston and we should come close to that today. Worcester's record is 58. Temperatures should reach 60 or higher in many areas.
It turns dry later tomorrow and Sunday is bright and chilly. Christmas Eve will be dry as well, with a cold but sunny Christmas ahead.
There is a slight chance of a few snow flurries Christmas Eve, but this won't mean a white Christmas.
You can follow my updates here and on Twitter @growingwisdom.
---
Friday: Mild with showers, some periods of heavy rain and possible thunder. Very breezy with high winds at the coast. Potentially record warmth. Highs in the 50s to lower 60s.
Friday Night: Rain early and a bit windy. Lows 50-55.
Saturday: Leftover showers possible, otherwise cloudy. Highs around 50.
Sunday: Mainly sunny and highs near 43.
Christmas Eve: Dry and chilly. Highs 38-42.
Christmas Day: Cold and bright. Highs 33-38.