Today's Weather: A Touch Of Snow Coming Overnight
This article is more than 4 years old.
Temperatures reached near 60 to start the new year, but that was not the start of spring. Heading out the door this morning, you can expect it to feel like January and temperatures this afternoon will only reach near 30. There was a weak weather system approaching from the west overnight tonight and early on Thursday — this will bring a period of snow.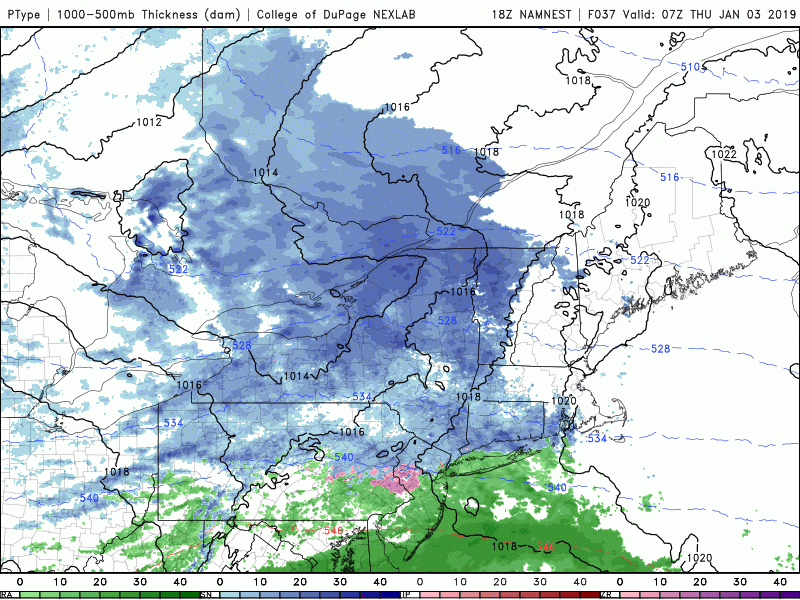 While this isn't going to be a big storm, the timing is such that there may be some slippery travel early tomorrow. Generally I'm expecting anywhere from a coating up to an inch or maybe an inch and a half of snow. The best chance for this to occur will be north of the Cape and the Islands as well as the southern coast.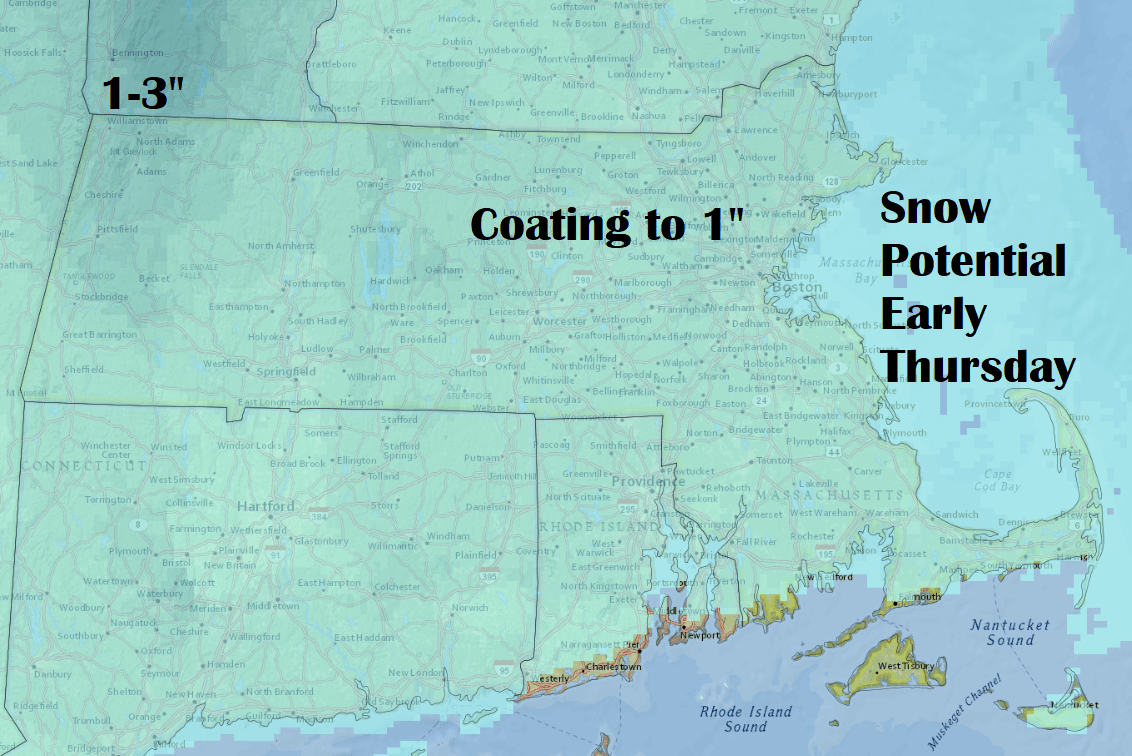 As this weather system exits the region, it will become drier and sunnier during the day tomorrow. Friday also looks like a nice day with seasonably cool temperatures.
Another storm system arrives for Saturday with perhaps more rain and some of that could be heavy. If there's enough cold air at the beginning of that storm system, we could see some freezing rain over the northern interior valleys toward the New Hampshire border.
Overall the weather pattern features Pacific, not Arctic air, meaning that temperatures will be chilly because it's January but we're not going to look at any bitter cold for the foreseeable future.
You can follow my updates here and on Twitter @growingwisdom.
---
Wednesday: Mainly sunny and chilly. Highs just under 32.
Wednesday night: Clouding up, light snow likely by dawn. Lows 23-29.
Thursday: Sunshine and clouds. Still cold. Highs 34-38.
Friday: Sunshine and a few clouds south. Watching a rain storm possibly. Highs 40- 45.
Saturday: Some rain, milder. Highs in the lower 40s.
Sunday: Mostly sunny and seasonably cold. Highs 40-45