'I Believe In The Power Of Us': Pressley Addresses Supporters At Community Swearing-In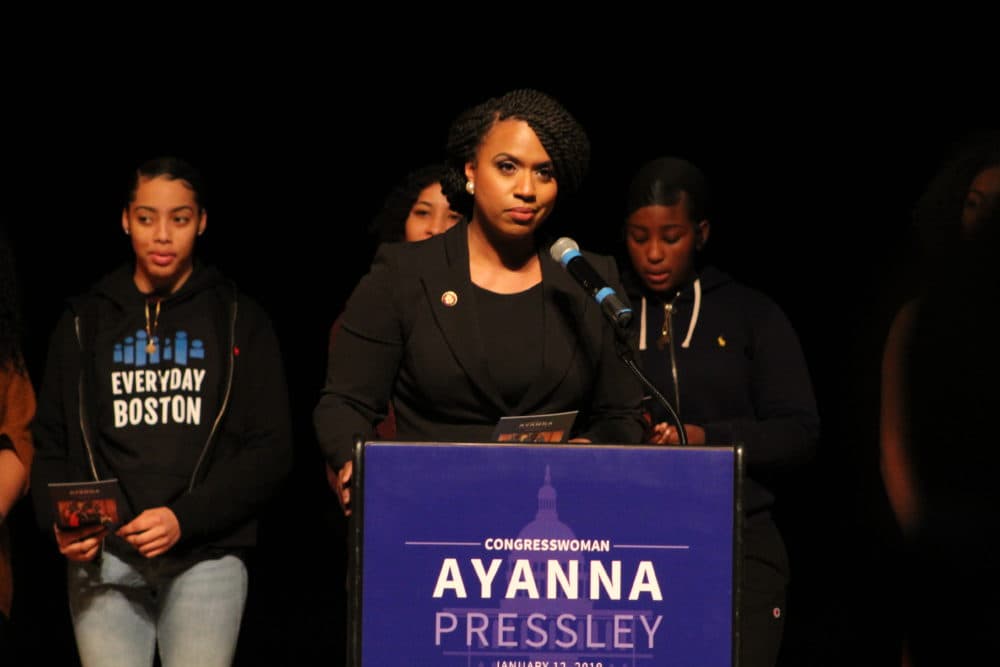 This article is more than 2 years old.
U.S. Rep. Ayanna Pressley held a "community swear-in" at Roxbury Community College on Saturday for her local supporters who couldn't make it to the U.S. Capitol earlier this month.
People endured cold temperatures, waiting outside for about an hour to see the Democrat representing Massachusetts' 7th Congressional District. Pressley made history, becoming the first woman of color elected to represent the state in Congress.
During an interfaith prayer, the Rev. Jack Ahern, of St. Gregory Parish, said Pressley's rise, along with the election of other progressives ready to challenge the White House, is evidence that "a new day has dawned."
"Where middle of the night, embarrassing tweets are replaced by reason and bipartisan deliberation," he said. "And with God's grace, this country -- where too many have walked in darkness these past two years — will see a new light."
When Pressley spoke, she said she would not give a victory speech "until we have realized equity, equality and justice." And despite her historic win, Pressley said she wasn't sent to D.C. to make history, but to make change. In lieu of a victory speech, Pressley laid out her vision for the state and nation.
"The work we take on together will not be easy, but it will be real and it will be worth it," she said. "And I believe in the power of us."
She had a call-and-response community pledge for the crowd — where together, they vowed to make their voices heard to policymakers and to advocate for marginalized groups.
Afterward, Pressley addressed the government shutdown — initiated by a stalemate between the president and Congress over President Trump's proposed U.S.-Mexico border wall. Speaking to reporters, she said her first endeavor as a congresswoman is helping furloughed government employees.
"I'm in solidarity with them, saying 'no work, no peace; no pay, no peace,' " Pressley said. "And [Democrats] will keep applying pressure until this shutdown ends."
She said she's already introduced legislation that would give government contractors back pay for wages that would have been earned during the furlough when the shutdown ends.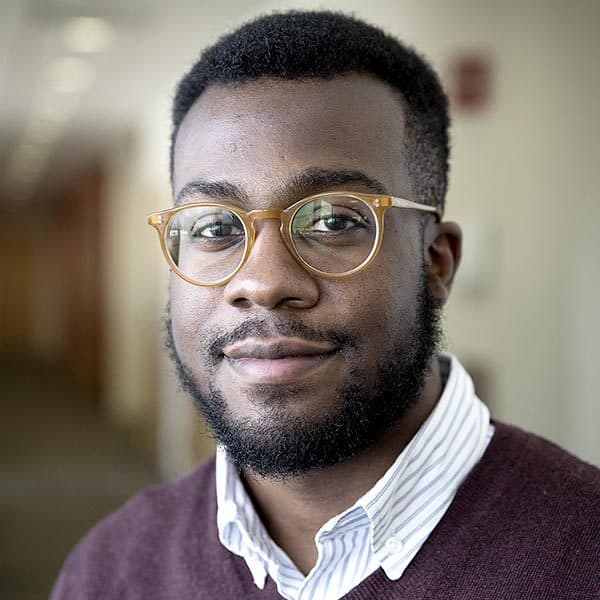 Quincy Walters Reporter
Quincy Walters is a general assignment reporter for WBUR.