Today's Weather: Mild And Sunny
This article is more than 4 years old.
Tranquil weather continues today with more in the way of sunshine and temperatures a little bit milder than yesterday. The dry weather will continue through Thursday. Temperatures will be a little milder on Wednesday and then return to quite chilly levels on Thursday. This is the prelude to the likelihood of a little bit of snow to conclude the work week.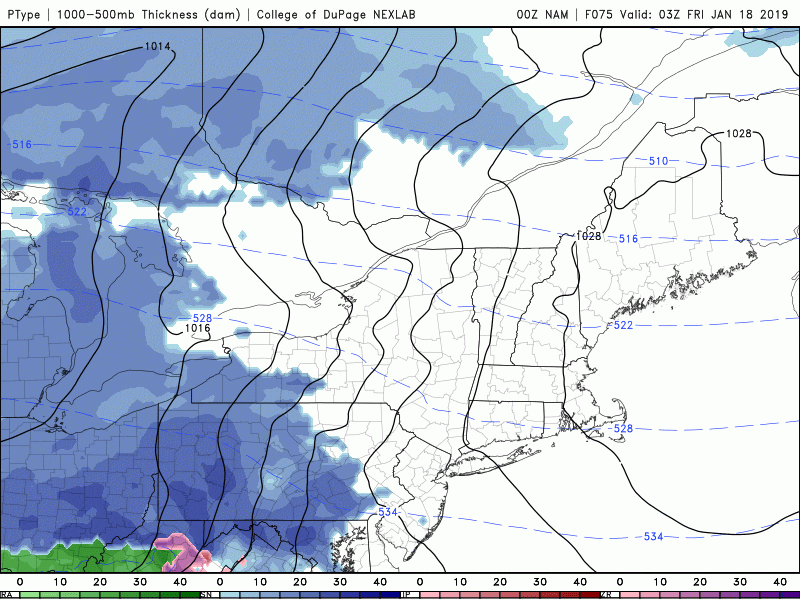 A weak weather system will cross the area Friday morning and bring a mixed bag of precipitation. There could be some light accumulation in the morning. Temperatures will warm above freezing during the day after a coating to a couple of inches of snow have fallen.
After a break Saturday, all eyes turn to our next weather system for Saturday night and Sunday. It still looks like we're going to get a mixed bag of precipitation, but whether we leaned more toward rain or snow is still questionable.
Although the storm may produce a lot of snow in the middle part of the country, as it moves east it could pull enough warm air into it so that much of the precipitation ends up being rain. This is often true especially right along the coastline.
There's only been two-tenths of an inch of snowfall in Boston so far. It's likely this number will go up somewhat over the next five days but just how much is unclear. In past years with so little snow so far we usually end up with less-than-average snowfall. Below is a chart showing how much snow has fallen from Jan. 18 onward. Yes 2015 sticks out, don't worry — that's not going to repeat.


You can follow my updates here and on Twitter @growingwisdom.
---
Tuesday: Sunshine and not as cold. Highs 35-40.
Tuesday Night: Clear to partly cloudy and chilly. Lows 18-24.
Wednesday: Sun and clouds. Highs in the lower 40s.
Thursday: High clouds and sunshine. Colder. Highs in the mid-20s to approaching 30.
Friday: Morning snow with some accumulation. A change to rain before ending. Highs 35-40.
Saturday: Chilly and dry, snow at night possible. Highs in the 20s.
Sunday: A mixed bag of precipitation likely with a wide range of temperatures.