Today's Weather: Mild And Wet
This article is more than 4 years old.
After the cold of the weekend, much milder air is poised to move into southern New England later today and tomorrow. The ground is frozen and we are looking at quite a bit of rainfall during the day on Thursday. Heavy rain with frozen ground can create unique problems because the rain can't run off into its normal channels. This can produce basement flooding for some homes that typically don't see that type of issue.
There may be a little bit of shower activity on Wednesday, but the bulk of the rain comes on Thursday. Rain will be heavy at times, especially over southeastern Massachusetts where one to two inches of rain could fall.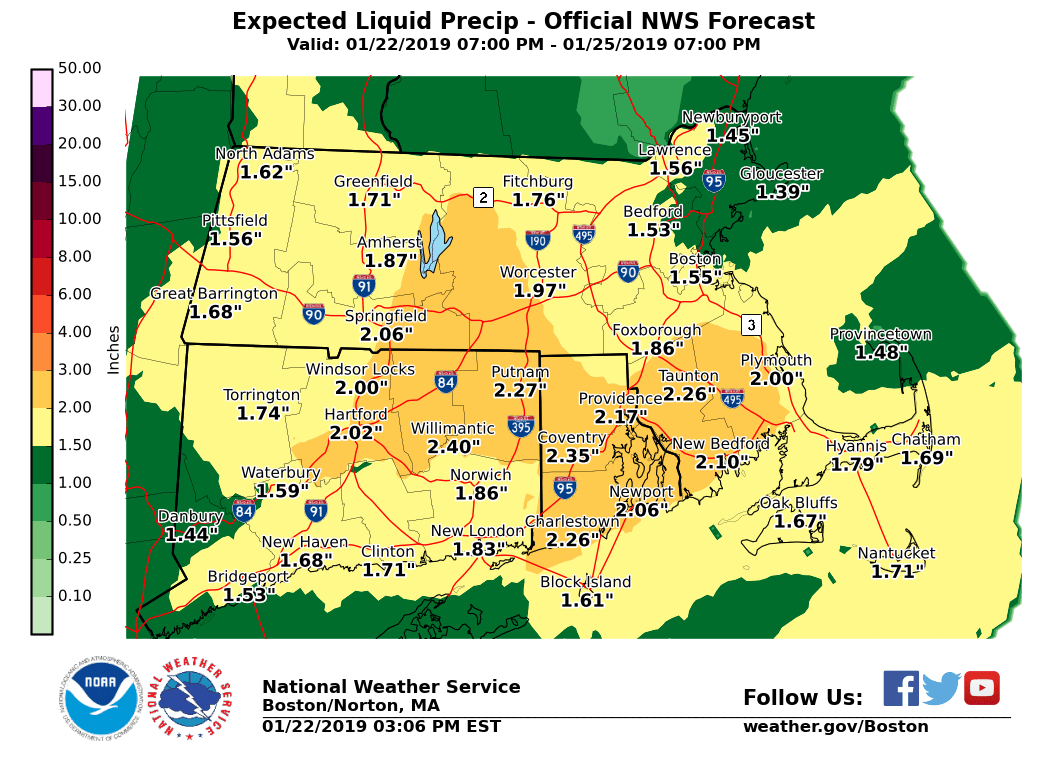 I don't think this will turn into a major event, but it's something we definitely want to keep an eye on. With temperatures reaching the upper 40s and low 50s much of the snow cover will melt south and east to Boston, but there's probably enough snow cover over inland areas that we won't lose all of it. Drier air moves in behind this system and temperatures will return to more seasonable averages in the 30s on Friday.
Saturday looks like a chilly day with readings back into the 20s to near freezing and then it turns mild again late in the weekend and early next week. There's probably another storm system coming to close out the month right now, which for the time being looks like rain.