Today's Weather: Mild And Sunny
This article is more than 4 years old.
A line of snow squalls moved through much of greater Boston last night producing a coating up to an inch of snow. This was similar to what would happen in the summer when thunderstorms pop up. It was briefly powerful enough that the weather service put out a snow squall warning for parts of the area.
That is now all behind us,but roads may be a bit slippery this morning. Road crews had to go out last night and re-treat the roads.
Today will feature quite a bit of sunshine and temperatures will get towards the 40-degree mark. This will help continue to melt what snow is left on the ground.
Tomorrow it's even milder with a southerly flow of air and a few light rain showers especially in the afternoon. Temperatures will be near 50 degrees for a few hours.
The weekend looks dry although we will have to keep an eye on a weather system for late Sunday night or Monday. Presently, it appears that a low pressure system will slip south of New England but it could come close enough to throw a little bit of light snow into the area.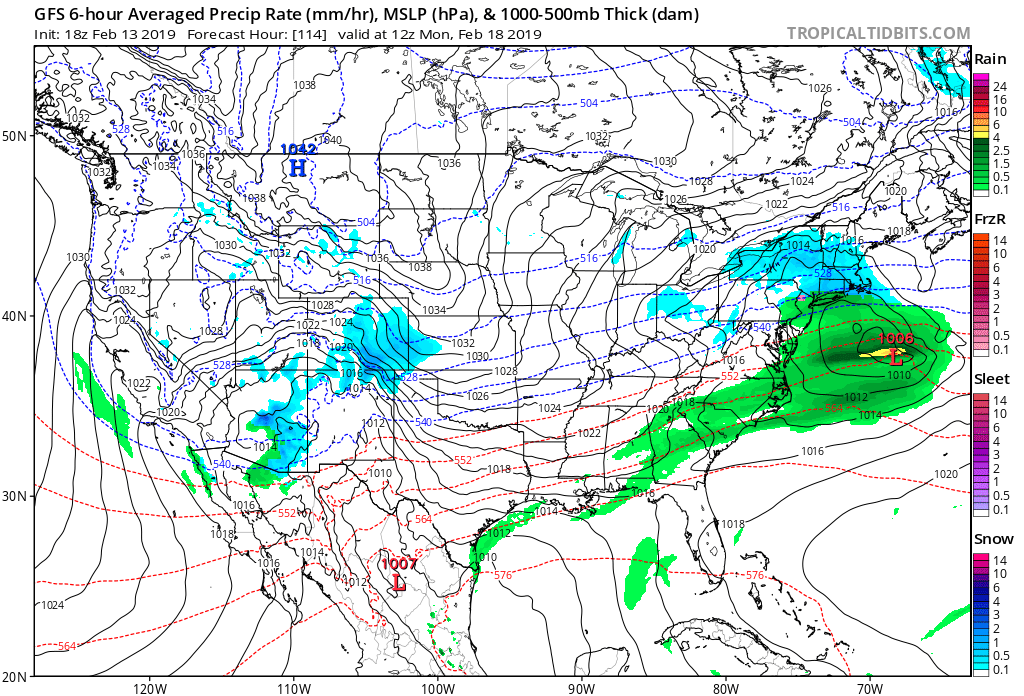 This doesn't look like a major system but anytime you have a coastal storm anywhere close to New England this time of the year, it definitely bears watching.
You can follow my updates here and on Twitter @growingwisdom.
---
Thursday: Sun and clouds. Highs 38-44.
Thursday night: Clear then clouds, not as chilly. Lows 25-30.
Friday: Mild with a few showers. Highs 45-50.
Saturday: Seasonable with sunshine and clouds. Highs in the lower 40s.
Sunday: Partly sunny and chilly. Highs in the upper 30s.
Monday: Possible light snow or mixed precip. Highs in the mid-30s.