Today's Weather: Snow Ends This Afternoon, Second Storm Sunday Night
This article is more than 1 year old.
Snow has overspread the area and will continue to be steady throughout the morning and into the early afternoon. West of route 495 the snow will be much lighter and I'm not expecting more than an inch or two. Closer to Boston area there could be three inches with the possibility of a little more over interior southeastern Massachusetts. The snow will wind down this afternoon but will likely linger along the coast through 3 p.m. or 4 p.m. There may even be some sunshine over western areas before it sets before 6 p.m.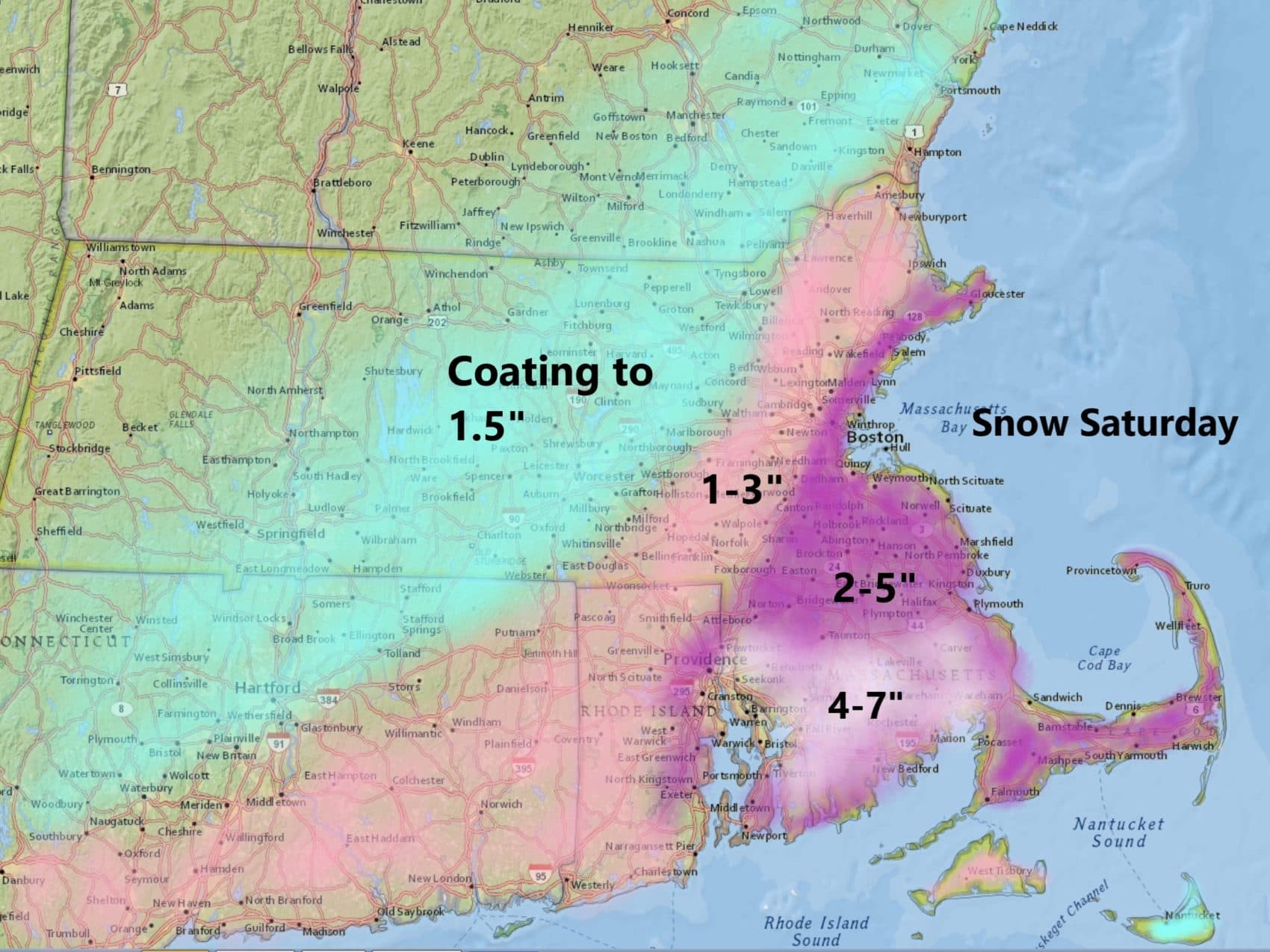 Tonight brings clearing skies. This will set us up for a nicer day tomorrow. Temperatures will be near 40 degrees. The sun this time of the year is quite strong so you'll likely notice some melting on the roadways this afternoon as well as during the day tomorrow.
The next storm moves up along the coastline Sunday night and early Monday. This storm has always had more potential and I can still see the possibility of over six inches of snow in many areas. This would be based on the precipitation staying all snow, the storm moving slowly enough to keep it snowing all night long and the amount of moisture exceeding half an inch of melted precipitation.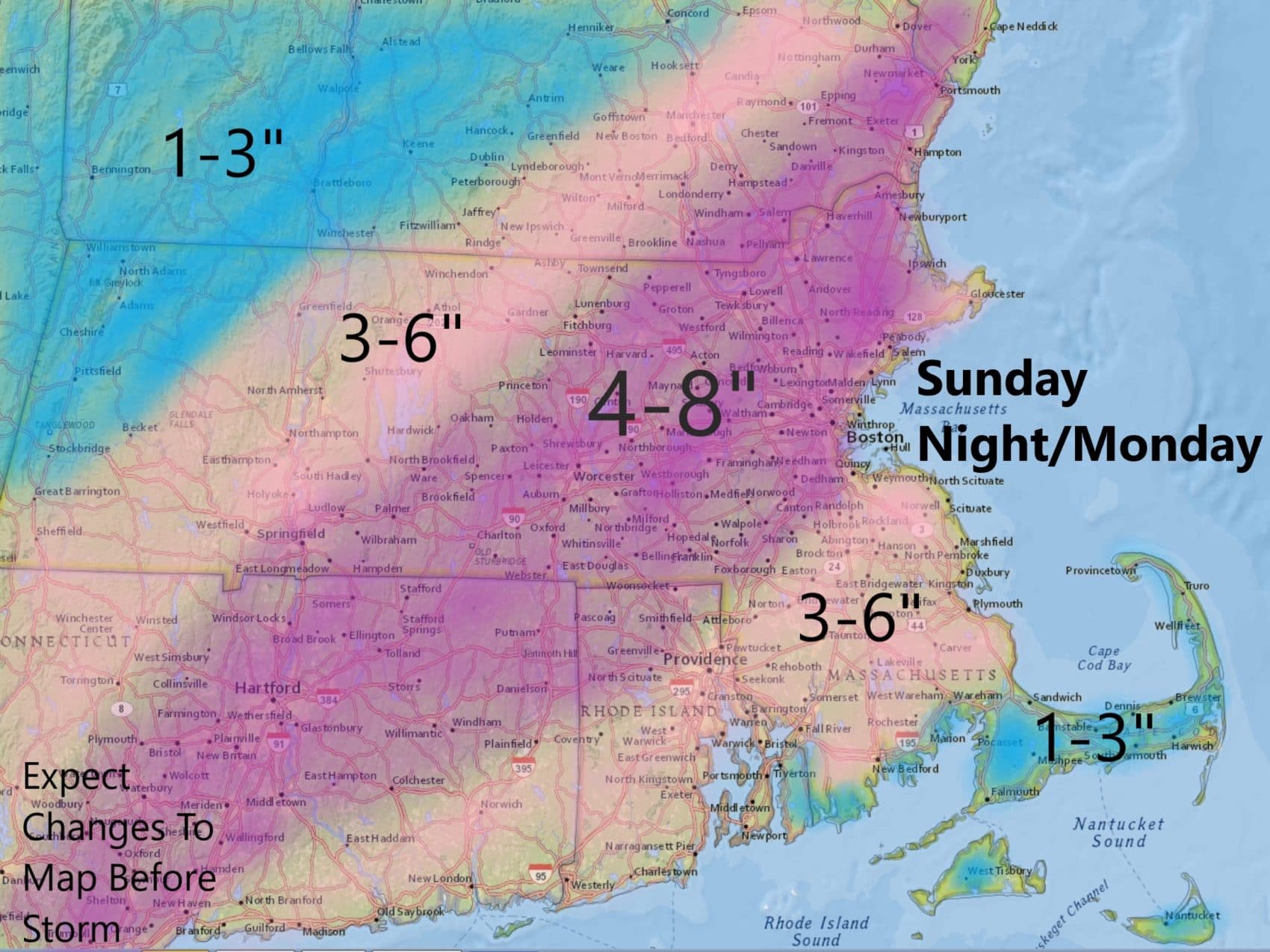 The map above shows that a large part of the region is in a four to eight-inch swath. There's actually a winter storm watch up for much of the region as well for the possibility of six inches or more of snow. If the storm looks like it's going to become a little more intense then I may have to raise those top numbers but if the storm looks like we'll keep moving along I'll lower the top number closer to the four-inch amount.
Behind this weather system it does turn quite cold with temperatures averaging 10 to 15 degrees below normal the rest of the week. Readings on Tuesday will struggle towards 30. Wednesday and Thursday will stay in the 20s with lows in the teens.
It's not unusual at all for snow and cold to be present this time of the year. March has an average of about eight inches of snow in Boston and this year it looks like we're going to get close or perhaps even go a little higher than that.
You can follow my updates here and on Twitter @growingwisdom.
---
Saturday: Snow in the morning, tapering off in the afternoon. Snow will be a mixed bag of sleet and rain over Cape Cod, especially the south side and the Islands.  Highs 32-38
Sunday: Sunshine and clouds. Highs near 40.
Sunday Night: Snow, could be heavy.  Mixed with rain south.  Lows 28-34.
Monday: More snow early, perhaps changing to a mixed bag before ending. Highs 32-38.
Tuesday: Partly sunny and cold. Highs under 30.