Pine Street Inn Plans City's Largest Housing Complex For Those Who've Been Homeless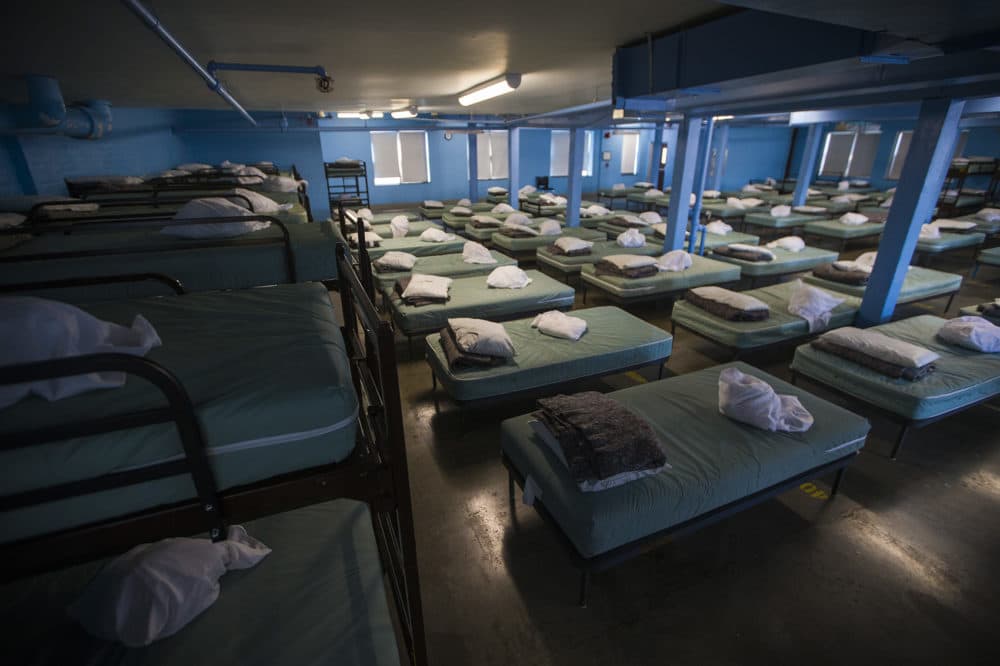 This article is more than 3 years old.
Boston's Pine Street Inn is proposing to build the largest-ever housing development in Boston for people who have been chronically homeless.
The building would be on Washington Street in Jamaica Plain, on a parcel Pine Street Inn already owns. It currently operates a warehouse with some offices on the property.
The proposed development would include 140 units for single adults who have been chronically homeless — which means without a home for at least 12 consecutive months, or 12 months spread out over the previous three years. The person also has to have a disabling condition.
The building would also have 85 income-restricted units for families. Another nonprofit organization, The Community Builders, is slated to manage those units and is acting as developer on the project.
"I think this is a very both practical and symbolic juncture for the city, this particular building," said Lyndia Downie, Pine Street Inn president and executive director. "I think we all know that permanent supportive housing ... obviously solves homelessness for people who have been homeless for long periods of time."
Downie says housing is the "key ingredient" for these people. "It doesn't mean that life is perfect and it doesn't mean they don't have lots of things they're still struggling with. But it does mean we can work on those things from a stable and safe place for people."
Last year, she said, 91 percent of people housed in Pine Street Inn's 850 units of permanent supportive housing retained that housing.
The proposed development would also have on-site case managers offering support services such as help managing money and getting to mental health treatment, as well as amenities for residents.
The project is expected to cost about $45 million to $50 million and would be funded with city and state dollars, tax credits and money from Boston's Way Home Fund. That fund, launched at the beginning of 2018, has raised more than half of a $10 million goal through corporate and individual private donations.
Downie says Boston has been struggling to build housing "to scale" — in a way that's proportional to the need.
"And I think Boston, if this project gets approved, will break a scale barrier," Downie says. "And I hope if this is successful, we can continue to think about really scaling up supportive housing, targeted to the people who really have no other housing option in this market."
She adds that Pine Street Inn has been moving systemically toward becoming a "housing agency first and a shelter agency second."
Pine Street and its partners have held several community meetings in Jamaica Plain to discuss the project. Downie says residents have been very thoughtful and supportive of the project, while offering suggestions and expressing an overall desire for more affordable housing in that part of the city.
The project still needs approval from city agencies. Pine Street Inn plans to file a letter of intent with the Boston Planning and Development Agency later this month to begin the review process. It needs a zoning change — from light industrial to residential — and some zoning relief for factors such as height of the building.
WBUR has requested comment from the mayor's office.