Today's Weather: Bright, Sunny Day ... With A Nor'easter On The Way
This article is more than 4 years old.
The wind of yesterday has now subsided and we're looking at a bright and sunny afternoon with temperatures nearing 50 degrees. But there's bad news for those who have been enjoying the warmer spring days: Snow may be on its way tonight.
A strong low pressure area will quickly develop east of New England overnight and then head up into Canada. This storm is going to push the precipitation shield on its western side through to New England late tonight and early Wednesday. There will be lots of quick changes in a short period of time.
Later this evening, rain will move into the area — especially east of Worcester.
There's not a lot of cold air here at the ground, but temperatures above us will be cold enough for snow. In the early morning hours Wednesday, as the precipitation falls hard, it could pull some of that cold air down from the higher levels of the atmosphere and change the rain to snow.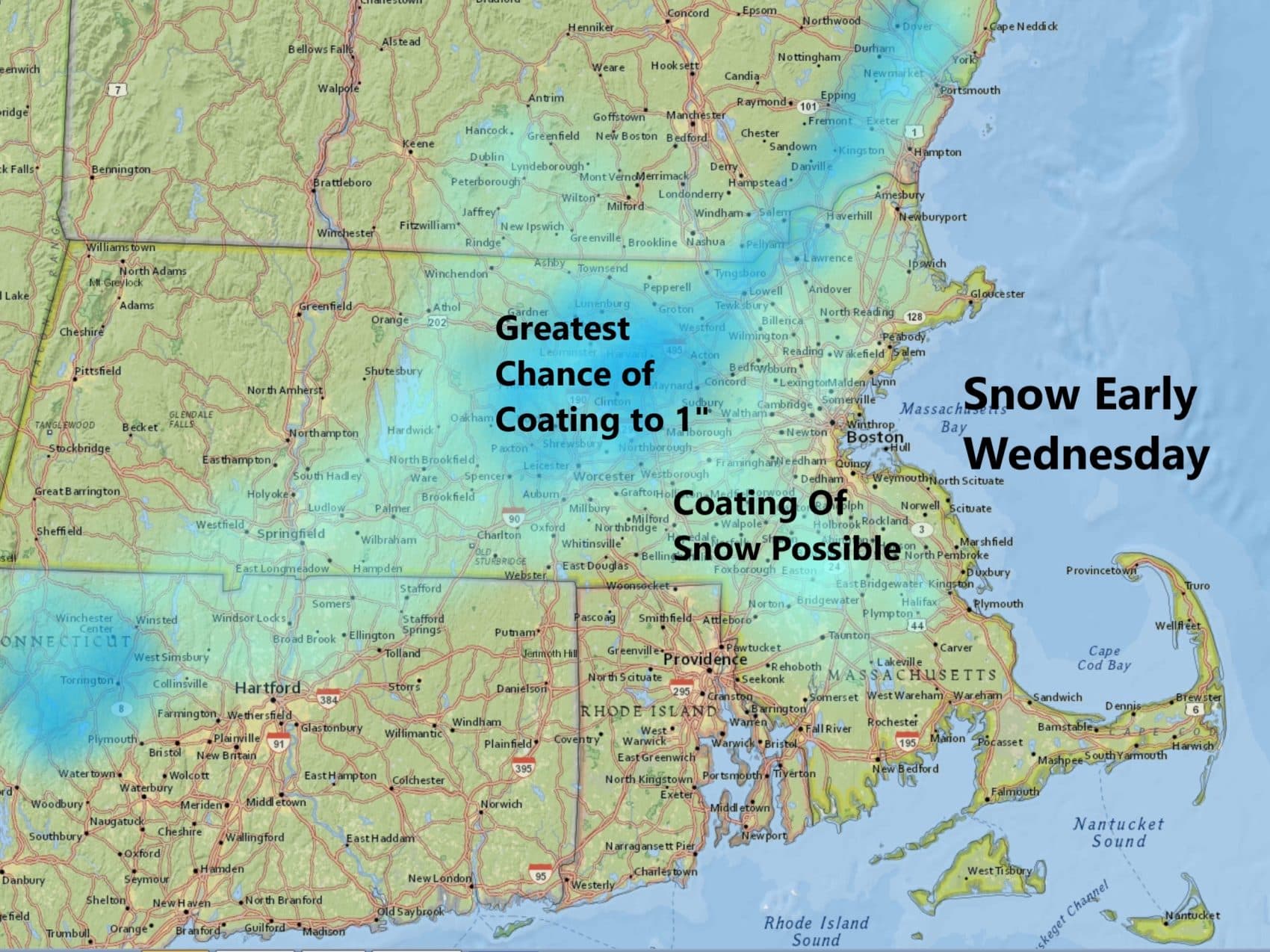 Rain will fall from about mid-evening tonight to mid-morning Wednesday. I don't expect more than half an inch of rain at best in Boston, but more over the southeastern part of the state.
Spring storms are notoriously difficult to predict whether you'll see a coating — or no snow at all. This is the case for the overnight hours in early Wednesday. The best chance for any snowfall in Boston will occur between about 4 and 7 a.m.
Late in the morning and during the early afternoon, skies will start to clear as the system rapidly pulls into Canada. Temperatures will go from the 30s into the 50s.
Because of the timing of this particular system the morning commute Wednesday could definitely be slow.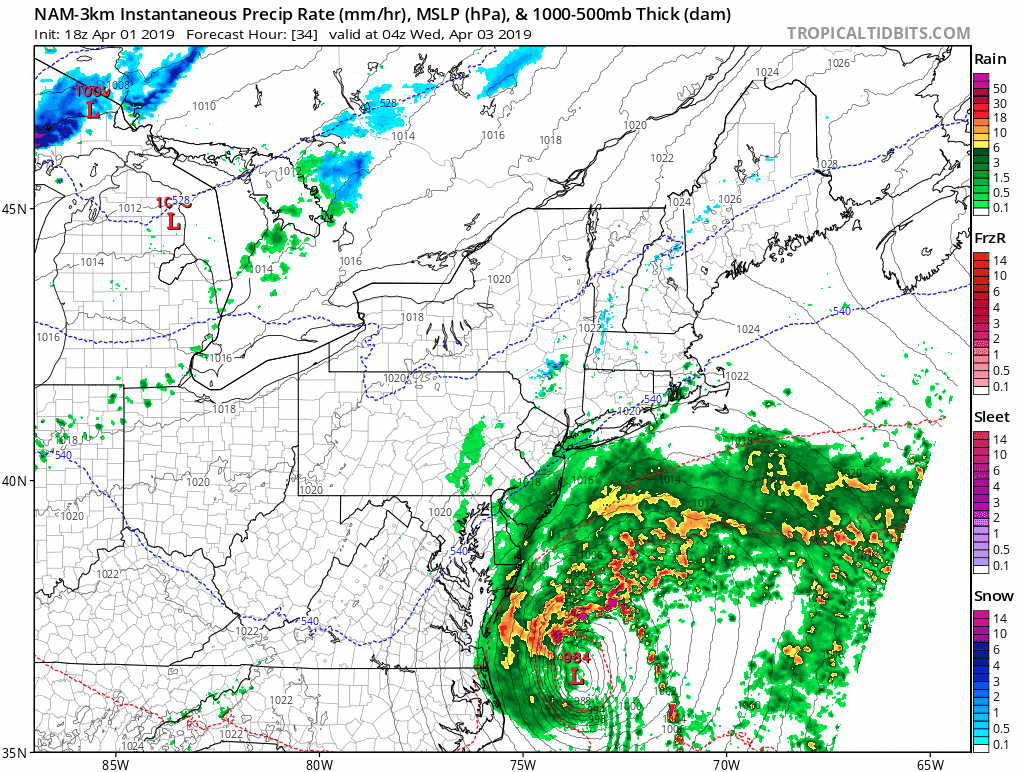 Winds will be gusty over the Cape and Islands, but nothing that has — as of yet --prompted any warnings/advisories. The strongest wind will stay well offshore.
Thursday and Friday look dry with seasonable temperatures right around the 50 degree mark. Additional precipitation may move in Friday night and very early on Saturday.
Sunday, a warming trend will take place and early next week, temperatures will likely be well into the 60s.
You can follow my updates here and on Twitter @growingwisdom.
---
Tuesday: Mainly sunny and milder with less wind. Highs near 50.
Tuesday night: Clouding up, some rain and snow. Snow could be briefly wet and heavy late at night in the higher elevations. Lows 33-38.
Wednesday: Early rain and snow, some areas could see a coating for an inch. Highs in the mid-50s by late afternoon.
Thursday: Mainly sunny. Highs in the upper 40s and lower 50s.
Friday: Clouds, may shower. Highs 51-57.
Saturday: A few showers. Highs 55-60.