Today's Weather: After A Wet Morning, Make Way For Sunshine — And High Winds
This article is more than 4 years old.
Conditions will change rapidly around the Boston area Wednesday morning, with rain and even some wet snow coming to an end.
A large storm system to our east will continue to move up into Canada. As this system pulls away, clearing will take place and the winds will pick up.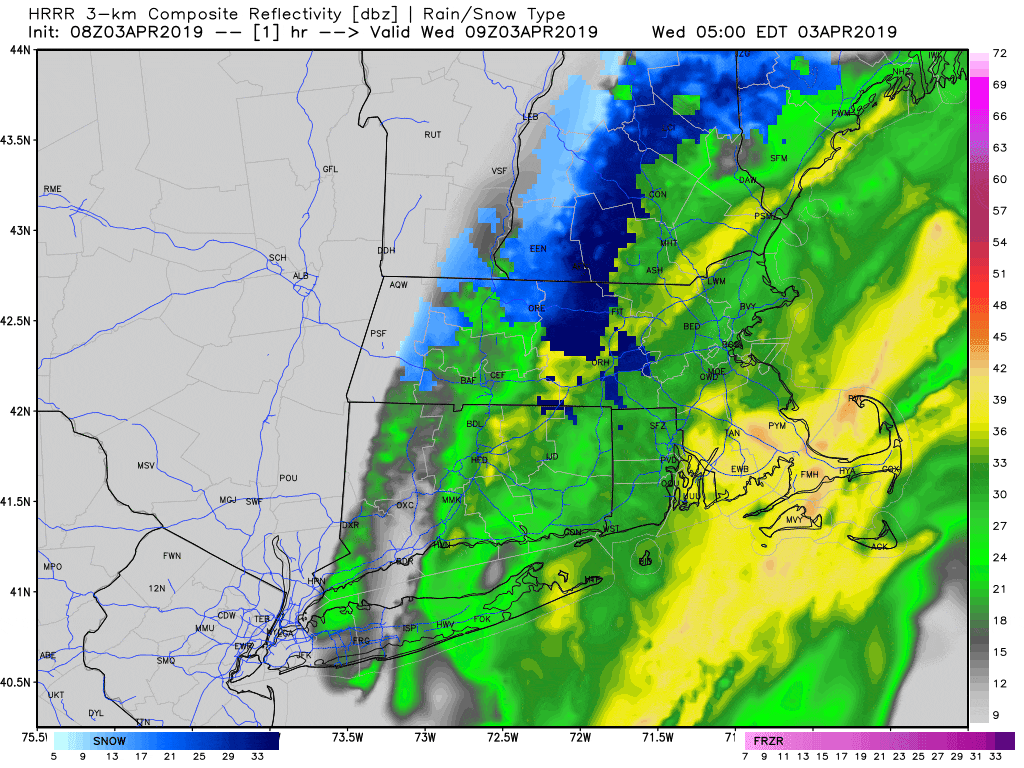 There is a wind advisory posted for much of the area today. Gusts could read 45 miles an hour at the highest later this afternoon, but don't expect widespread damage or power outages, as it won't be quite that strong. Winds will be strongest over northern areas and into New Hampshire.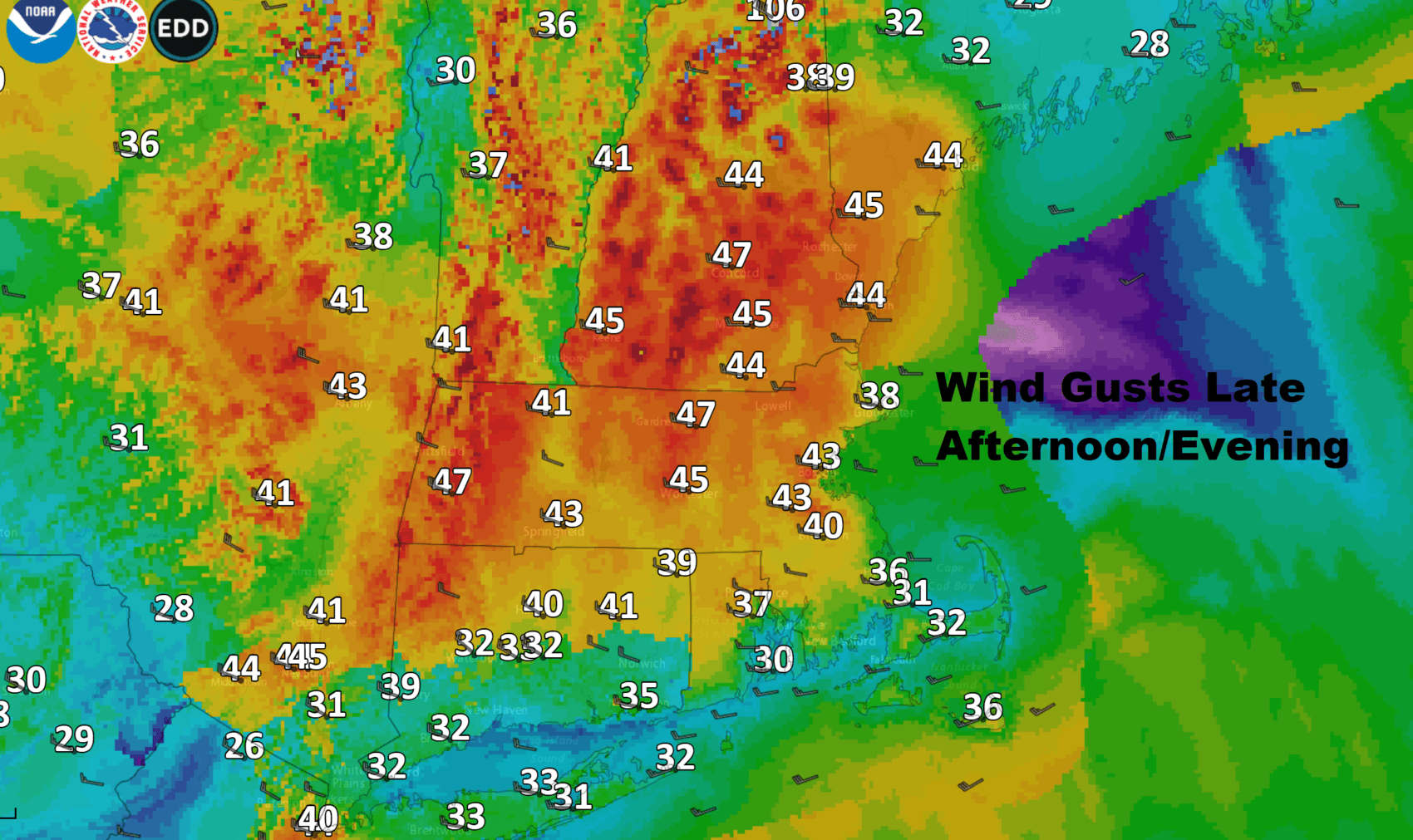 Tomorrow is a seasonable day with temperatures right around 50 degrees and plenty of sunshine. There's another system which is going to bring some showers Friday night into Saturday. The rain should end early enough Saturday to salvage much of the day.
Sunday starts dry with a blend of clouds and sunshine, but the clouds should increase during the afternoon. There's another weather system, which will bring showers for Sunday night or Monday. This is a slow-moving system and will keep showers in the forecast through Tuesday.
Temperatures will be seasonable, but with the lack of sunshine and the wet weather, it's going to feel rather raw.
There's a saying about April showers and this year may prove that we get plenty of them — at least over the next week. I also don't see a lot of very warm weather. This is a good time to over-seed your lawn and put down some organic fertilizer, as it will get worked into the soil easily.
You can follow my updates here and on Twitter @growingwisdom.
---
Wednesday: Early rain and snow ending. Windy with developing afternoon sunshine. Highs in the mid-50s by late afternoon.
Wednesday night: Clear and chilly. Lows 29-37.
Thursday: Mainly sunny. Highs in the upper 40s and lower 50s.
Friday: Clouds, may shower later in the day or at night. Highs 51-57.
Saturday: A few showers early then clearing. Highs 55-60.
Sunday: Morning sunshine/afternoon clouds. Highs 55-60.