Forecast: Chilly Friday With Rain At Night
This article is more than 3 years old.
The sunny weather on Thursday came with an added chill in that gusty wind. The air was also extremely dry, coming straight from Canada, which is somewhat unusual for this late in the season.
Today, we'll see an increase in clouds ahead of our next weather system. Temperatures will not be very warm and will stay in the 40s.
Saturday will be the mildest day of the weekend.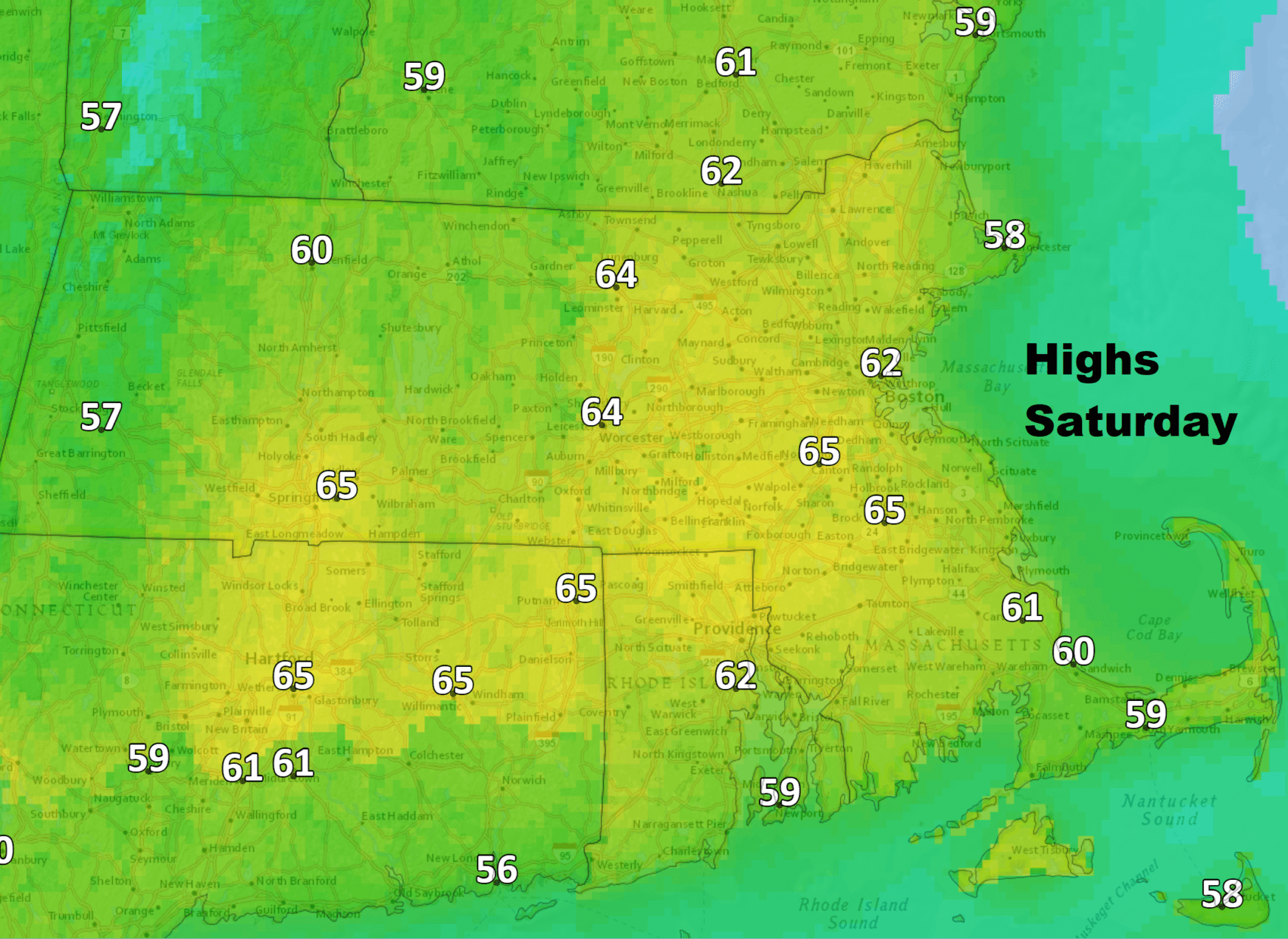 The weekend itself actually looks quite nice for the most part. Tonight's showers should be over by Saturday morning early enough not to affect any outdoor plans. The ground may still be wet if you have field games before 10 a.m.
Temperatures are going to get warmer and if we get sunshine early enough, some places could get to the upper 60s to near 70.
Sunday is a nice day with temperatures in the 50s at the coast because of a sea breeze, and in the low to mid-60s inland. Clouds will move in by the end of the day and I expect a rainy Monday.
Opening Day at Fenway Park on Tuesday should take place under partly sunny skies, with mild temperatures.
You can follow my updates here and on Twitter @growingwisdom.
---
Friday: Clouds take over after morning sunshine. Showers later in the day or at night. Highs 51-57.
Friday night: Rain develops, with a wintry mix in southern New Hampshire and northern Massachusetts in higher elevations. Lows 33-39.
Saturday: A few showers very early, then clearing. Highs 60-70.
Sunday: Morning sunshine/afternoon clouds. Highs 55-63. Coolest at the coast.
Monday: Clouds, rain likely. Regional highs 50-55.
Tuesday: Clouds, some sun, may shower. Highs 60-70.