Today's Weather: Early Showers, Then Breezy And Mild, Making For Pleasant Race Day
02:58
Play
This article is more than 1 year old.
It's Patriots' Day — and finally time for the 123rd Boston Marathon. Runners are fortunate in that, for the most part, this is going to be a dry day.
Showers will pass over Boston early Monday morning, and skies should be mostly clear by 10 a.m. Before that, the rain could be heavy — so make sure to bring an umbrella or a poncho if you have to be outside earlier. Be mindful that there is also a risk of thunderstorms, and take shelter if necessary.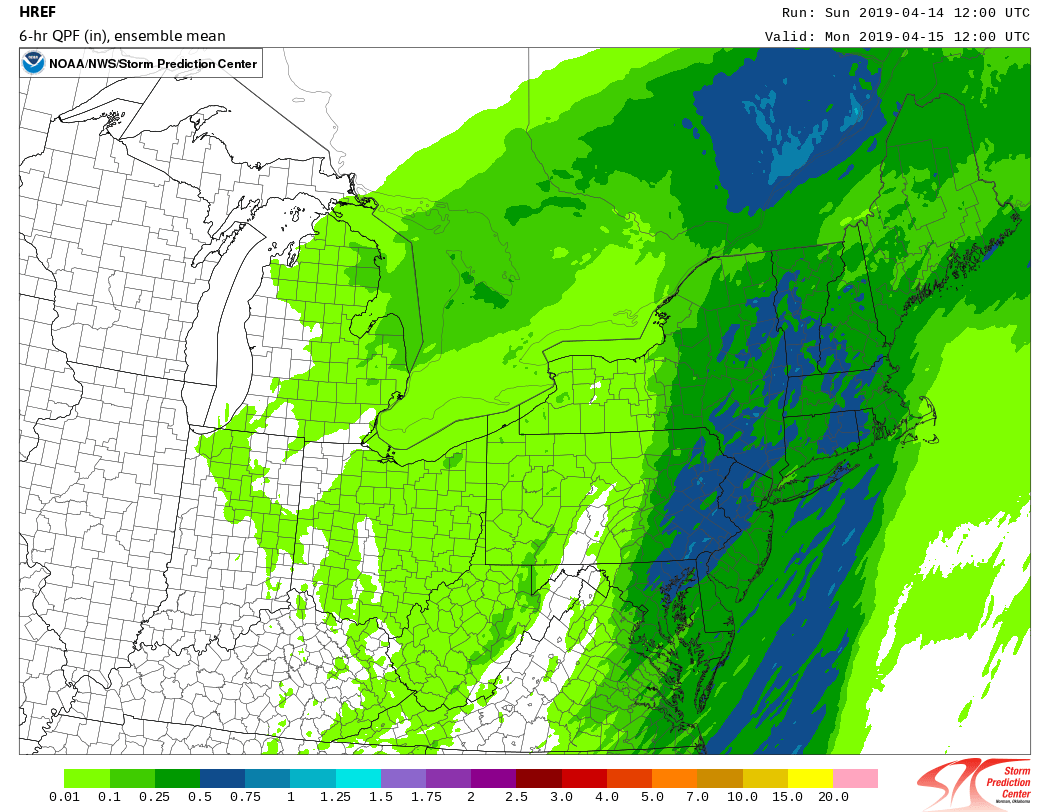 Afternoon showers are also possible, linked to a cold front passing through, but there's less likely to be any rainfall in the afternoon because most of the energy will have passed through during the morning.
For those participating in the race, it will be a bit warm. Temperatures in the 60s are likely, but there will also be a breeze from the south or southwest, which hits runners on their right side.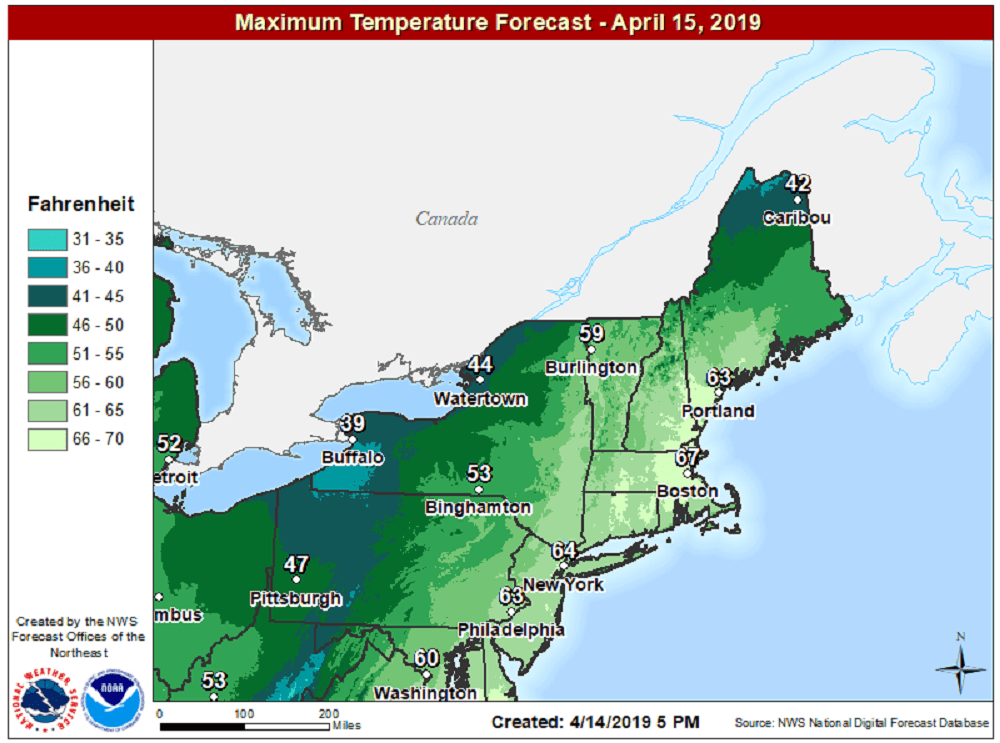 After about 3 p.m., winds will shift around toward the west and become quite gusty overnight. If there are still runners, they will have a tailwind. There will be another smaller risk of a shower or storm with this wind change.
Story continues below
Current conditions in Boston
Then, there is a wind advisory posted for most of the area overnight Monday. There could be some power outages from scattered tree damage, a result of the wind.
The winds will be strong Tuesday morning, but then diminish late in the day. We will enjoy plenty of sunshine and seasonably mild temperatures near 60.
Wednesday will bring more of the same, except we won't see any of that strong wind. Thursday brings some cloudiness and then the end of the week could see a few showers and very mild temperatures. I expect a lot of greening this week, and you'll notice more trees in flower.
You can follow my updates here and on Twitter @growingwisdom.
---
Monday: Early showers before 10 a.m. and maybe a thunderstorm, then breezy with clouds, some sun and temperatures in the 60s. Another quick shower or even thunderstorm after 3 p.m.
Monday Night: Windy with clearing. Lows 37-41.
Tuesday: Blustery with sunshine and highs around 60.
Tuesday Night: Clear and chilly. Lows 35-40.
Wednesday: Sunshine, light wind. Highs near 60.
Thursday: Lots of clouds. Highs in the 50s.
Friday: Mild with showers. Highs in the 60s
Saturday: Unseasonably mild. Still some showers. Highs 58-67.