Some Worry Revised Army Fitness Test Could Lead To Smaller Combat Force
04:53
Play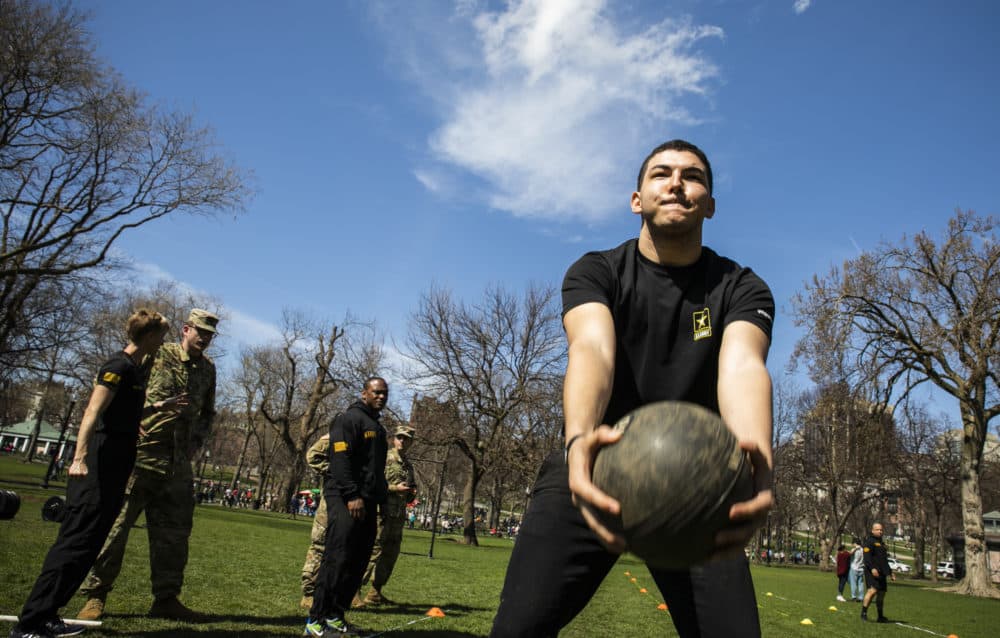 Paulo DeOliveira is the type of guy the U.S. Army is looking for. He's 18, graduating soon, and eager to ship out in June.
The Everett resident has been in the gym for months in anticipation of his training. And he's already passed a pre-employment fitness test.
But on a recent sunny Saturday on Boston Common, he was struggling.
There, the Army was demoing its new Army Combat Fitness Test (ACFT).
"Man, it's tiring," DeOliveira said. "Man, this new test over here. I've never done it before. ... That sled pull we had to do — killed me. Made my legs feel like jelly."
The ACFT is scheduled to become the test of record by 2020. Currently, selected units are taking unofficial runs of the ACFT in preparation of meeting the new standard.
With the revised test, the Army wants to increase the athletic standard for soldiers. But it's also raising concerns that the shift could lead to a smaller combat force.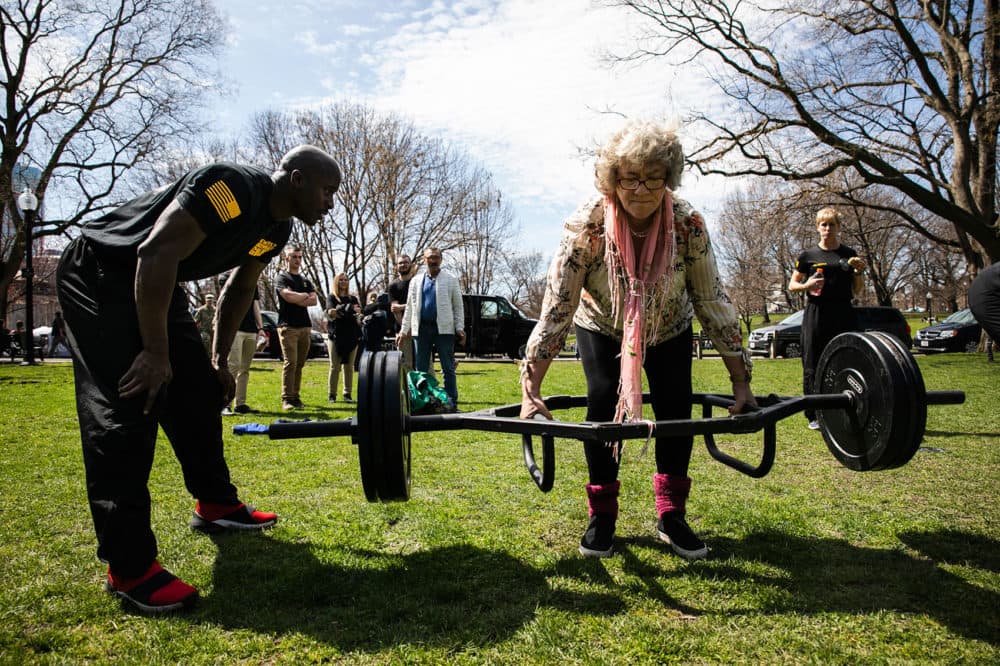 A New Test For New Combat
Michael McGurk, who helped design the test, said the revised one is gender-neutral and has tiers based on a soldier's job requirements. And he said the ACFT was developed to help soldiers better prepare for the challenges of modern warfare.
"We looked at the changes in combat, and we're not engaging in traditional war-fighting things like we've had in World War II or Korea," McGurk said.
He added: "Now, you know, we could get alerted and would be on planes and be in another country in a matter of hours ... so there's less time."
McGurk said Army officials chose exercises that best mimicked common scenarios on the battlefield, like dead lifts to simulate the strength needed to carry a wounded soldier, or leg tucks to recreate the motion of climbing over a fence.
The culmination of events led to a test requiring more of soldiers than before and, McGurks said, some soldiers might not be able to complete it.
"You know, there are some people who found it challenging, obviously. And some of those people may be getting close to their expiration of service dates," he said.
Army officials did not give an estimate for the number of soldiers who might fail, but the concern of losing personnel comes as the military branch has hit several setbacks while trying to grow.
Currently, the Army is working toward growing to 500,000 soldiers by 2022. At the end of the last fiscal year, the Army grew to 476,000, falling short of its projected goal of 483,000. The Army has had similar setbacks for three of the four past years.
Maj. Gen. Frank Muth, who oversees the Army's recruitment effort, doesn't believe the anticipated losses from the fitness test would inhibit the Army from reaching its goal.
"Is there a percentage that can't meet that. Yes. What it is? I don't know. But it's not significant enough to change our overall mission for the year," Muth said.
The 55-year-old general said he passed the test and said the new standards were attainable. He pointed out that most soldiers are already in good shape and train five times a week.
"[Soldiers will] have to change how [they] approach physical training and can't necessarily come in and do a three-mile jog and maybe a couple of push-ups," Muth said. "[They'll] have to include a multitude of different types of training aspects to ensure that [they're] ready."
While current soldiers might already have the training to meet the goals, new recruits pose a different challenge.
The Army has previously raised concerns about childhood obesity and expressed concerns about the health of potential recruits. A 2018 study using Army data showed that youth recruited in the South — where the Army recruits heavily — are more overweight and more likely to get injured.
While Army still continues to recruit, it also fell short of last year's recruitment goal by about 6,500.
Lt. Col. Ronald Anzalone, who leads the Army's recruitment effort in New England, said the Army has seen numerous out-of-shape recruits injure themselves during basic training, delaying their ability to serve.
Now, the Army gives potential recruits a mini version of the new fitness test before they begin their service to ensure newer soldiers can go the distance — even if there are fewer of them.
"It's better for that soldier because he's not getting hurt and we're not, you know, trying to make him do something his body is not designed for," Anzalone said.
This segment aired on April 23, 2019.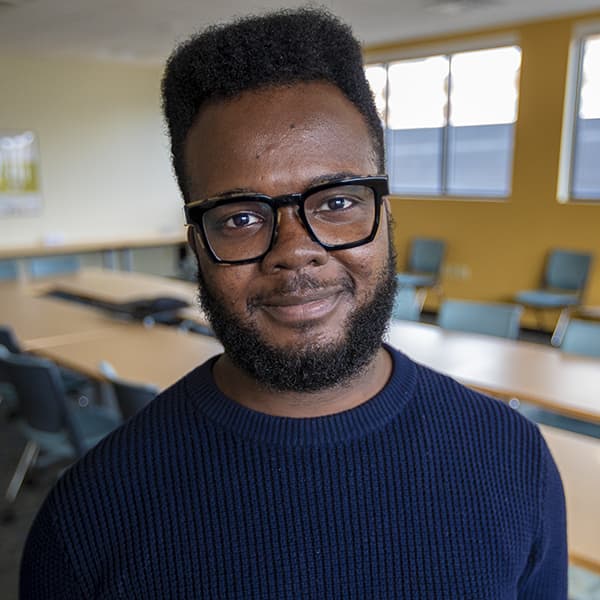 Jerome Campbell Reporter
Jerome Campbell was a WBUR Poverty and Justice Fellow whose reporting was supported by the Economic Hardship Reporting Project.