Today's Weather: Sunshine Returns Today, But More Rain Is On The Way This Weekend
A few showers crossed the region overnight, and now we're looking at two bright and sunny days ahead. The clouds today will actually decrease, so sunshine will become more and more prevalent as the morning goes on.
Temperatures this afternoon will get into the low or even mid-60s, making for a nice afternoon. This could be a good chance to mow the lawn, which has probably grown quite a bit as of late. Tomorrow is basically a repeat with more sunshine and similar temperatures.
Jumping ahead to Friday we see the next storm system — the third this week approaching New England. The morning commute could be dry, as the heaviest showers will be holding off until the afternoon, or perhaps waiting until later in the evening. The heaviest of the rain will only last one to three hours, but in that time, we could see over an inch of water. We'll have to wait until Friday morning to see the exact timing but it could impact the evening commute.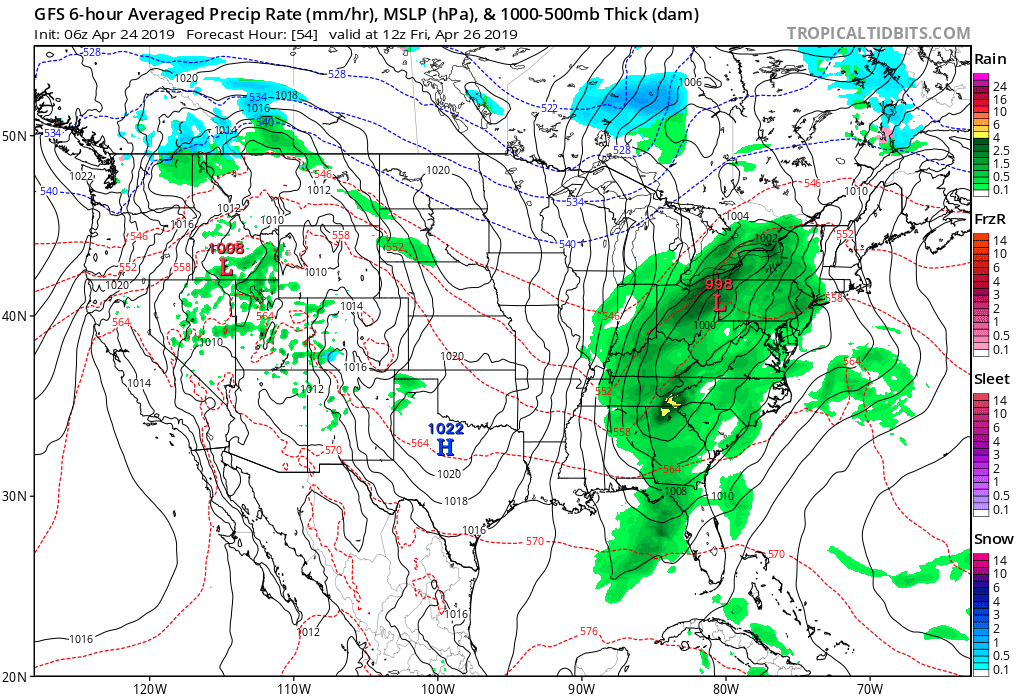 If the Friday night system moves quickly enough, then weather will clear Saturday morning. However, there is the chance a few showers may linger the first few hours after sunrise. Temperatures will only be near 60 and with a bit of a breeze, it will feel cool.
There are still questions revolving around Sunday's forecast with another weather system: Does this system remain intact and strong enough that we could see clouds dominate and even a few showers, or will it weaken and slow down? The latter would leave us with a mainly dry day Sunday.
You can follow my updates here and on Twitter @growingwisdom.
---
Wednesday: Early clouds, then clearing with sunshine. Highs in the lower 60s.
Wednesday Night: Scattered clouds and cool. Lows 38-45.
Thursday: Mainly sunny. Highs in the low to mid-60s.
Friday: Clouds and more showers developing. Highs in the upper 50s to lower 60s.
Saturday: Sunshine and mild. Highs 55-60.
Sunday: Mainly sunny start, clouds later in the day. Some showers possible. Highs around 60.